Rate Now
Share Your Experience
Have you seen Dr. Thomas Toohey?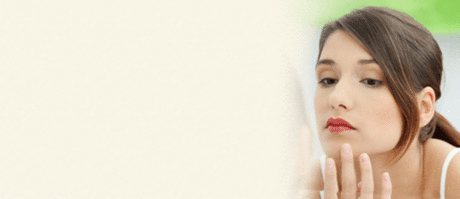 Acne
Get the important facts about acne, including the different types and what causes it.
Quality Rating
Highly Satisfied
28 Ratings with 14 Comments
5.0 Rating
August 31st, 2016
Best Breasts
1.0 Rating
September 6th, 2015
1.0 Rating
March 5th, 2013
I am dr. thoohey's patient a few years ago. I am first time visiting this web site. When I read the review titled " Bed side manner is just as important" , I could not help myself wanting to write this review. I have had very similar experiences with dr. Toohey. he did two major procedures on me more than three years ago. After initial consutation with dr. thoohey, I definitly felt he was the doctor I would choose. I would say the surgery went ok. the results are fair. the post surgery visiting experiences are disasters. he can not accept any questionable opinions. he walked out on me not once, but twice. once, on the day of a small revision procedure was scheduled. I asked two weeks off form my work am all ready for it. He walked out on me just like that! Also he seemed to me he never write or read his notes from previous visit. Sometimes I was shocked he totally forgot what he promised to do this this visit. IMO, he may be a qulified plastic sergeon, with his arrogant attitute and bed side manner, he would never be a great plastic sergeon.
5.0 Rating
June 21st, 2012
Honest
After meeting with 4 doctors I decided to go with Dr. Toohey and I am so glad I did. Many of the other doctors and staff seemed like they were trying to sell a used car. Dr Toohey was honest and his primary concern was to perform a safe surgery with a great result. Being a mom of two if I was choosing to do an elective procedure I need to know I was going to be in the safest hands possible. I am so happy with my results. There were no surprises or unexpected events because he explained the surgery and recovery in an honest manner. Dr. Toohey was there each step of my recovery becasue HE saw me on each post surgery visit. Thank you to Dr Toohey and staff
1.0 Rating
May 18th, 2012
Bed side manner is just as important
I've been a patient of Dr. Toohey's for almost 2 years. He has performed a breast implant exchange as well as a lift and tummy tuck. I have obviously spent a good deal of money as well as put a great amount of trust in him. Therefore, when I walked into his office to have a few moles and a skin tag removed I felt I was in great hands. When Dr. Toohey greeted we joked around and talked about funny kid stories and the trials and tribulations of raising children. I felt I had a good relationship with him as I have entrusted him more than a couple of times. We started my procedure and he informed me that the Novocain cream that he was putting on my moles would do the trick of completely numbing the area prior to the needle injection and the actual removal. Admittedly, I have a very low pain threshold so when the needle was injected in the side of my nose I was in definite pain. I let him know that it was extremely painful. Instead of comforting me and giving me another option he yelled in front of all staff and other clients in the waiting room, his words were Im done with Wendy, Im not doing her procedure and walked out of the room. Believe it or not I thought he was joking. I truly thought he was waiting for the Novocain from the shot to kick in so I waited another 30 minutes while he saw other patients. Oddly enough, he walked by my room again and yelled out the same thing. At this point I was laughing because he had been joking around with from the moment I walked into the room. What doctor would do that? A professional would take the time to tell me that he was serious and that another appointment would need to take place with other options. At this point, I was in the office for 1 1/2 hours; areas on my face and neck were completely numb and marked up. I was then turned over to his office manager who was not completely sure if Dr. Toohey was joking either. She had to confirm whether he was serious. Upon her return she told me that he said I could go into the operating room or we could reschedule the appointment. I asked her if she was serious and she was just as shocked as I was by the look on her face. She was very nice and explained that it would be better for me to come back so that I could take an anxiety pill prior to the appointment which would entail me setting up a driver. I must say I was completely shocked walking out of the office, spending almost 2 hours of my day getting a simple procedure that should've been a walk in the park. I'm not really one to complain or take time to write letters as I'm a mother of 3 young children with very little spare time. I feel it's my responsibility to let other people know it's not only how great the surgeon is but it's the bed side manner which is just as important. I feel completely disappointed in Dr. Toohey's actions and will not return to his office. There are plenty of great surgeons out there who are incredibly talented as well as treat their patients with utmost care and respect.
1.0 Rating
April 17th, 2012
Buyer Beware he will take your money.....
I went to this doctor for a breast reduction. I got a lift. He acknowledged he should have taken out more tissue and that he would be happy to do a follow up surgery. For a fee. He asked that I wait a year for recovery. When I returned I year later he told me I gained weight and it was not his fault that my breast have grown. He said in no uncertain terms" you will not be happy with any surgery I do". He insulted me until I left his office in tears. I am currently a 34 DD . Normal Newport Boobs ! I wanted a reduction . He is not a man of his word and he threatens his patients to scare them away.
5.0 Rating
March 25th, 2012
Breast implants
5.0 Rating
January 11th, 2012
Love my Botox and Juvederm
1.0 Rating
October 7th, 2011
5.0 Rating
January 6th, 2011
Definitely choosing Dr. Toohey!!
I've been to several different doctors for consultations and the second I walked into Dr. Tooheys office I felt at ease. His office staff is so friendly! His expertise in plastic surgery is ultimately why I have chosen him to perform my surgery. I have a surgery date set in feburary and I can't wait!! Thanks in advance Dr. toohey!!!
5.0 Rating
January 6th, 2011
Happy Returning Patient
In 2003 after meeting with several doctors I chose Dr. Toohey to preform liposuction. I was very pleased with the results and the personal care I received then. When I needed resurgery on my breast he was again the best choice. Once again I could not be happier. His staff is so sweet and knowledgeable and the personal care that he gives after surgery is wonderful.
Nearby Doctors

Dr. Thomas Toohey is similar to the following 3 Doctors near Newport Beach, CA.