Rate Now
Share Your Experience
Have you seen Dr. Thomas Tse?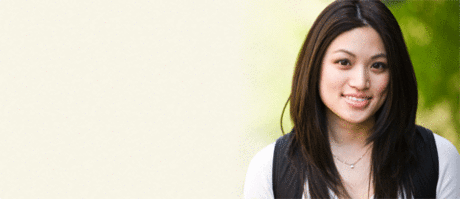 Birth Control
Get the facts about birth control so you can decide which type is right for you.
17 Ratings with 10 Comments
1.0 Rating
December 10th, 2013
Wrong meds
1.0 Rating
October 7th, 2013
SAVE YOURSELF A LOT OF TIME AND HASSLE! DON'T GO TO THIS DOCTOR!
Dr. Tse is by far the WORST physician I have ever seen. The office is run-down and filthy. He double-books appointments AND takes walk-ins. The staff is lazy and disorganized. The wait time to see the doctor can be anywhere from 2-5 hours. On 2 visits, staff pulled the wrong patient chart. I tried to explain that wasn't my chart and I had never taken the medicine they were talking about. On one occasion, he gave me a VERY INAPPROPRIATE breast exam. I have been scheduled for tests and no one would tell me why I needed them. I found out later that those tests were not needed whatsoever. Be careful! He will run up your insurance to make more money for himself. When he finally arrives in your room, he talks so fast that you can't understand what he's saying. Only his staff can interpret what he's saying. They give you a paper cup to urinate in for a urine sample. I walked into the bathroom and saw several cups with urine in them lined up on the back lid of the bathroom toilet. There were little puddles of urine at the base of the cups because people didn't bother to wipe the cup off. Gross! Since there was no place for me to put the cup, I took it back to my patient room. I told the nurse about it and she rudely told me to take it back to the bathroom and put it on the floor. So you want me to contaminate the sample! On 3 occasions, he prescribed me the wrong medicine. Twice, I have waited 3 hours to be taken back to a patient room. Each time I waited more than 40 minutes for him to arrive in my room. He said they were too, too busy and to make an appointment for another day! I received no services, but my insurance was billed for a doctor's visit. That's FRAUD! The office area where the patient rooms are is filthy and disorganized, which is indicative on how his business is run. The office looks like it should be featured on the reality television show Hoarders! When he finally arrives in your room, the exam is only 10 minutes! Do yourself a favor. Find a competent doctor in Missouri!
2.3 Rating
October 1st, 2013
Mr
Dr. Tse does the Ultrasounds personally and spends a lot of time with each patient. The waiting room furniture is in dire need of replacement; many repairs are done with duck tape. Overall his offices are over crowded and busting at the seams. I have had four visits and have a total waiting time of 8 hours.
5.0 Rating
March 29th, 2013
3.7 Rating
March 13th, 2013
Saved my moms life.
Yes, my mom does have LONG waits to see him, but in my opinion he is worth the wait. He saved my moms life. When she cant afford medicine he will give her samples and he does run a lot of test just to make sure everything is okay. But, she does hate the waiting time it does take hours in the waiting room. But, with my moms thyroid he saved her life her primary doctor never caught it.
5.0 Rating
February 24th, 2011
Wait time is unacceptable
I waited to be seen by Dr. Tse for over 5 hours on the 1st visit & 3.5 hours on the second with a full lobby. Great Doctor but over booked which leads me to think I am a pay check not a patient. Most people are missing work to wait 3-5 hours to be seen for 5-10 minutes. A five hour or a three hour wait when you have an appointment is unacceptable! I'm loosing money sitting in the wait room for hours to give him money. Book your patients 15-30 minutes apart, allow for 30 minute lunch period. You won't be over booked or overwhelmed, you would be focused &, have time with your patients. Our time is valuable too. Please be more considerate of your patients, after all we pay your salary.
1.0 Rating
December 24th, 2009
1.0 Rating
June 8th, 2009
1.0 Rating
September 21st, 2008
Excessive wait time
I waited over 2 hours to see the doctor for my 1st appointment just to be rushed in and out. I should have know the first sign was walking in to the waiting room and there were in excess of 20 people half of which were sleeping. After 2 hours I asked how much longer and there were still several patients ahead of me. Another patient said this is pretty typical and that there is always a long wait. My other concern was the amount of pill bottles everyone was going in and out with. I will not go back to this doctor again between the dirty office, long wait times and excessive prescriptions I don't trust this office to be the best for my health.
1.0 Rating
January 27th, 2008
5.0 Rating
March 6th, 2017
5.0 Rating
April 4th, 2016