Rate Now
Share Your Experience
Have you seen Dr. Thomas Wascher?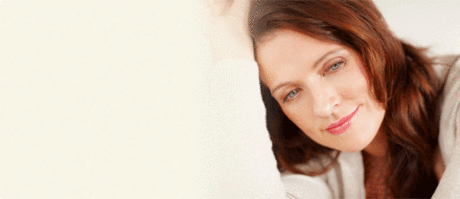 Epilepsy
Get the facts about epilepsy, including the different types, symptoms and causes of the condition.
Quality Rating
Highly Satisfied
325 Ratings with 191 Comments
5.0 Rating
September 18th, 2017
5.0 Rating
September 12th, 2017
5.0 Rating
September 8th, 2017
Great experience
5.0 Rating
August 7th, 2017
My story starts Spring of 2016. I woke up one morning in April and my hands were numb and tingly. I waited a few weeks and it didn't go away so I made an appointment with a hand specialist. I had several appointments and tried several options to make my hands better and to no avail. The hand doctor kept telling me that my symptoms were not consistent with carpal tunnel but that is what he was leaning toward as a diagnosis. I was sent to the Neuro Science center for a test to see how the nerves in my hands reacted to being shocked. The neurologist there said I had carpal tunnel (I probably did have carpal tunnel but not bad enough to have surgery!). So the hand doctor did surgery on both of my hands; one in August 2016 and the other in September of 2016. I didn't get any relief from either surgery and the hand doctor kept telling me to give it time. I went to my family doctor the end of October 2016 and told her about my adventure and that I didn't feel any relief and she didn't think that was normal. She asked if anyone ever checked my neck. My response was "my neck?????". She said if someone came to her with numb and tingly hands the first thing she would check is the neck. I had an x-ray of my neck and she found that I had big problems. She then ordered a MRI and told me I would most likely be referred to a neurosurgeon. YIKES..... So this started my journey with Dr. Wascher. He reviewed my MRI and immediately knew I had big problems and needed extensive surgery. I cannot say enough good things about Dr. Wascher, David and the rest of his staff. Everyone is top notch and very helpful and friendly. I felt very comfortable asking questions that I felt were kind of silly. Dr. Wascher and his staff stressed several times that they were there to make this as easy and comforting as possible for me; they held true to their word. I had surgery on both front and back C3, C4, C5, C6 and C7.. After the first surgery in the front my hands were no longer numb. I could tell immediately when I woke up and needless to say I was thrilled. After 12 weeks of wearing the neck collar and healing I would say my hands are about 90% back to normal. Dr. Wascher is amazing! His expertise, knowledge, precision, care, compassion and love of his patients and work are clearly evident. This man is a gift to his profession. I feel blessed and honored to have had him as my surgeon.
5.0 Rating
July 15th, 2017
Excellent Neurosurgeon!
5.0 Rating
July 6th, 2017
Amazing doctor who performs miracles
Dr. Wascher is super talented at his job. I am so thankful for the work he did to repair my spine. He made a very major surgery and the recovery from it quite seamless. I am so grateful for his talents.
5.0 Rating
July 2nd, 2017
Outstanding Neurosurgeon
Dr. Wascher is an excellent neurosurgeon. I have personally worked in healthcare for almost 40 years, and required back surgery about seven years ago. There was no question regarding who I would see for my back surgery. My back surgery was life-giving for me. Dr. Wascher is a knowledge expert in neurosurgery, and provides outstanding care. My cousin required spinal surgery; Dr. Wascher provided the detailed surgery with a very successful outcome. I returned recently to see Dr. Wascher and am totally confident in his ability.
5.0 Rating
July 1st, 2017
Highly Satisfied
5.0 Rating
June 26th, 2017
excelance
5.0 Rating
June 24th, 2017
OUTSTANDING!
5.0 Rating
June 20th, 2017
Stephen Hawkings pulls light from Black Hole