Rate Now
Share Your Experience
Have you seen Dr. Thomas Winkler?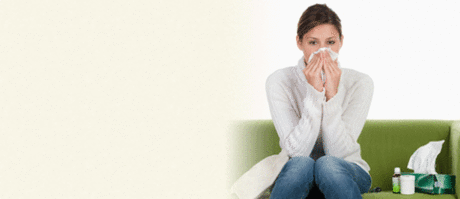 Home Allergies
Get the facts about indoor allergies, including symptoms, common allergens, and doctors who treat the condition.
Quality Rating
Highly Satisfied
55 Ratings with 34 Comments
5.0 Rating
September 18th, 2017
Unsurpassed skill, professionalism, and care
Dr. Winkler receives our highest and utmost recommendation as an Ear, Nose and Throat specialist. He performed a tonsillectomy on our 15 year old daughter this past August, and we can honestly say we have never received such red carpet treatment! We were especially concerned about undergoing this operation for our daughter, because she is very involved in singing, so we were concerned about any possible changes to her voice. Dr. Winkler put us immediately at ease about the operation, taking time to describe the operation and process to both my husband and me as well as to our daughter from intake to follow-up. He personally called or texted us multiple times after the surgery to see how our daughter was feeling, and he even helped us control her nausea from the pain medications successfully. After 10 days it was almost as though she had never had the surgery! Dr. Winkler has a big advantage of having access to a private surgery center to perform this type of operation, which made all the difference. We did not have to worry about a large hospital setting, and we received such personalized attention. He clearly selects his staff carefully, as every person that cared for our daughter was so kind and genuine in nature. Just like him! Dr. Winkler exudes an incredibly calm demeanor, and really listened to our concerns. He has an uncanny attention to detail and made our experience such a positive one. It is our opinion that Dr. Winkler reflects all that a specialty physician should be, especially at a time when so much of medicine is programmed, rushed and hurried. His practice is not like this. As an Ear, Nose and Throat specialist, Dr. Winkler cannot be matched!
5.0 Rating
September 2nd, 2017
Daughter's surgery a complete success
We brought our 5-year-old daughter to see Dr. Winkler, who performed an adenoidectomy on her. He was kind, patient, and extremely conscientious. We knew from the get-go that he would be excellent with this procedure, and his professionalism and dedication were second-to-none. He was even kind enough to email two nervous parents the night before our daughter's surgery, and to call us from his cellphone the evening after her surgery to see how she is doing. Thank you, Dr. Winkler.
5.0 Rating
August 21st, 2017
Quality of Life Improvement
Dr. Winkler greatly enhanced my quality of life by significantly improving breathing through turbinate reduction surgery. Nasal obstruction symptoms had plagued me most of my life. I had seen many doctors offering many solutions, none satisfactory. But Dr. Winkler did an extensive, thorough examination using CT and ENT camera to determine that I would greatly benefit by turbinate reduction. He explained in easy-to-understand layman's terms the details of the reduction procedure. His calming and reassuring manner was so helpful before, during and after the surgery. The procedure was a success. Dr. Winkler exhibits extensive medical knowledge and skills. I completely trust him. For me he was a true miracle worker!
5.0 Rating
July 23rd, 2017
Rosemary Carter
5.0 Rating
May 4th, 2017
Caring and Professional
I was getting frequent nose bleeds and it worried me. In one painless procedure, Dr. Winkler was able to eliminate that anything serious going on. He then cauterized and sealed the blood vessels at the bleeding point. This happened going into a weekend and he encouraged me to reach out to him if I had any concerns. He also personally followed up with me several times during the weekend to make sure everything was okay, including Sunday morning. This was very reassuring. He was also always on time for the appointment and the staff could not have been nicer.
5.0 Rating
April 23rd, 2017
I am a RN that knows a little about a lot of medical procedures. Dr Winkler took the time to assure me, worked closely with my endocrinologist and internist, and communicated with the hospital so well that I knew I was in good hands. In my opinion, than is one of the most important parts of surgery.
Dr, Winkler arrived on time(in a snow storm) met with me and started surgery on time. He did remove my thyroid successfully and I was kept overnight. The incision was placed in a natural fold of skin, hardly any pain, and because I had hyperthyroidism for 2 1/2 yrs, I felt good. He met me again at 7 am and released me. He is a good man. a good surgeon, well liked by the staff, and very compassionate during pre-op and post-op. My parathyroid glands which are in this area and regulate my blood calcium are often bruised and not working for weeks to months. After 4 days, mine were up and running!
5.0 Rating
April 11th, 2017
patient focused and technically competent
5.0 Rating
March 22nd, 2017
Top notch care and treatment
Dr. Winkler is an incredibly accomplished specialist who takes great time and care to ensure his patients understand their diagnosis and the treatment path forward. In my experience, he never seemed rushed or too busy to answer questions and talk through options. To the contrary, he made me feel like my health was his top priority. Dr. Winkler was extremely accessible – both by phone and email/text, and was diligent in communicating with me before and after my surgery. He went above and beyond to ensure I had the best care by all the medical professionals on my team. My post-op experience was great – minimal discomfort and scarring. His office staff is extremely helpful and accommodating, making the entire experience with Chevy Chase ENT pleasant and efficient.
5.0 Rating
December 20th, 2016
Surgery: Excision of a parotid gland tumor
Presurgical, surgical, and post surgical care were all excellent. Dr. Winkler talked through the procedure after we agreed to proceed. Since the procedure was not an emergency, he did not pressure me but allowed me the time to be emotionally prepared. At the hospital, he explained everything and was most reassuring. The procedure could not have gone better and I am very happy, relieved. He met me the next day, which was a Saturday, to make sure all was going well. On the follow up visit, a week later, he further explained the healing process. The relief--both post surgery and for the future--no fear of the tumor becoming malignant--is tremendous.
5.0 Rating
September 13th, 2016
Save my life
5.0 Rating
September 11th, 2016
Does it seem strange to describe a visit to a dcotor's office as friendly and pleasant? well then, consider me strange for that is exactly my. experience each and every time I visit. Both he and his staff are welcoming and reassuring. I've seen Dr. Winkler for routine ENT issues and, more recently, a more serious situation requiring surgery under general anesthesia. He was calm, efficient, explained everything, answered all questions and left no doubt I was ( literally) in the hands of an expert. Having a surgical procedure in a hospital under general anesthesia can be an unsettling experience. Dr. Winkler made certain he did everything possible to calm my fears and, as he predicted, the entire procedure and aftercare went off without a hitch. If you are looking for the best ENT in the Washington, D.C.. area, with the most efficient office staff, I recommend Thomas P. Winkler, M.D. without reservation.
5.0 Rating
September 9th, 2016
Review of T&A/Septoplasty/Turbinate Reduction
Dr. Winkler was very good at preparing me for the operation, making sure my father and I both understood everything about the surgery, the possible but unlikely complications, and the recovery and did not have any questions before the operation. He also made sure that I had the right medications before the procedure and that I didn't have to deal with any awful reactions to the medication. During the recovery period, Dr. Winkler checked on me every day the following days to see if I had everything I needed and to see how I was doing. The follow-up appointments were very efficient and let me know if I was on track with the general recovery time and were helpful in addressing any concerns I had or might've had.
Nearby Doctors

Dr. Thomas Winkler is similar to the following 3 Doctors near Chevy Chase, MD.