Rate Now
Share Your Experience
Have you seen Dr. Tibor Gershkovich?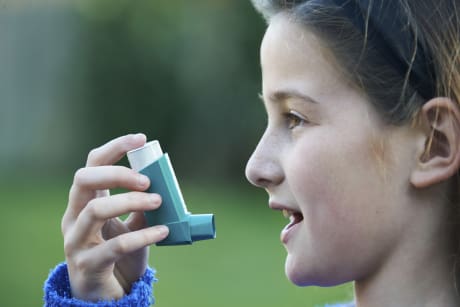 Childhood Asthma
Get the facts about childhood asthma, including the causes, symptoms and complications related to this condition.
27 Ratings with 14 Comments
5.0 Rating
February 25th, 2015
Old world charm, to-the-point, no sugar coating
1.0 Rating
November 14th, 2013
Victoria
1.0 Rating
April 23rd, 2013
Horrible DR STAY AWAY
Dr. Gershkovich is an example of who you want your children not to be treated from. It's business and personal life first, especially all his lovers. His professional conduct is yelling at his staff and patients before listening to why they are there. The main reason he got kicked out of Maimonedes is because he always sees patients drunk and smelling of alcohol. If you try paging him, good luck getting an answer! He orders useless tests, extra vaccines and never really diagnosis's a patient correctly. Keep your child alive and stay away from this horrible doctor. He will not treat or help your child. We love our children very much and we wouldn't want a doctor such as Dr. Gershkovich taking care of our children. He needs to be reported to the department of health immediately .
1.0 Rating
April 5th, 2013
Stay away
Dr was very close to causing death to our child, by not examining him and missing an allergic reaction to penicillin. Had to take child to ER after Gershkovich said it was nothing. Had we waited another hour our child would have been dead. Dr around the office, yelling at his staff, and smells like alcohol after a major holiday. Stay away.
1.0 Rating
August 12th, 2012
1.0 Rating
March 2nd, 2012
Horrible experience
I went to see the doctor today with two of my children. He face was beet red and he smelled of alcohol. Then he proceeded to scream and yell at his staff like a mad man. In his rage, he dropped nebulizer machines. I thought that foam was going to come out of his mouth. He runs these unnecessary tests like hearing and lung test while barely listening to lungs or paying attention. Horrible experience. My kids got scared of him. I don't think that I'll come back. I felt so bad for the girls who work there. His license should be removed for his mistreatment of patients and staff. I've done some background checking on him and found out that he was kicked out of Maimonedes Hospital for an incident involving him seing patients while drunk. Run from him.
1.0 Rating
December 21st, 2011
Very unprofessional. Wants to know what in your life instead of how kid feels. Running from room to room. Misdiagnosed our child for a long time (we not having medical degree thought he was right) until went to a different doctor. Staff working with him great
1.0 Rating
September 8th, 2011
Horrible experience
Dr. Giershkovich gave my infant son a tuberculosis test without indications for this tests and his parents concent. The test was not followed up at all (a specially trained person has to verify the result). When he was confronted about this, his manner and response was quite unprofessional and unreasonable. My child deserves a more decent and better trained physician.
3.7 Rating
July 18th, 2011
Good Brooklyn Doctor... No Park Ave in him at all
1.0 Rating
July 8th, 2011
You have to read this
My son was seen my Dr. Gershkovich. He came into the room, hardly listened to what I had to say, looked at my son for a few seconds, gave instructions to his assistants and ran off. He runs from room to room and does a lot of useless tests. Also, I noticed that his face was red and I smelled alcohol from him. The staff is extremely nice and friendly and without them visiting the office would be unbearable. At the end, I had to come back to the office just for him to change the medication without any explanation. He needs to get his priorities straight and start taking care of his patients instead of his other "businesses."
5.0 Rating
May 4th, 2011
Old school Dr
5.0 Rating
March 30th, 2010
supper professional