Rate Now
Share Your Experience
Have you seen Dr. Tiffany Delice?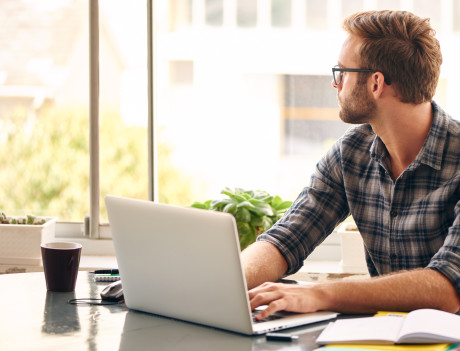 Adult ADHD
Get the facts about attention deficit hyperactivity disorder (ADHD) in adults, including the different types and symptoms of each.
29 Ratings with 11 Comments
1.0 Rating
October 30th, 2015
She lied to my face about helping me and promised shed get me on track with my medication and had me feeling like I had some hope and knew while she was lying to my face that she was going to dismiss me as a patient. She's very rude, she doesn't listen, and she'll back stab you in a second. You don't throw around mental patients emotions and make life harder for them. She doesn't understand the people that she diagnoses and she doesn't listen to you. If you're upset about a medication making you gain weight, she'll tell you to work out. She isn't interested in what you say, she's interested in whatever is easiest to get her by so she can leave earlier.
1.0 Rating
May 21st, 2014
Couldn't even get an appointment.
The office person who answered the phone was laconic, abrupt and unhelpful. It was like pulling teeth to try to get an appointment (which I never did). She wanted me to send a bunch of records regarding my previous care before she would even talk to me about just setting up an initial appointment. (I mean, I have insurance and am perfectly capable of paying the bill if that is what they were worried about, but she didn't even get around to asking me about that). She made me feel like it was such a burden to take my call, I just thanked her and told her I would try somewhere else. If the person answering the phone doesn't understand that people calling a psychiatrist's office are most likely at a crisis point, then perhaps it is for the best that I didn't waste my time waiting to see that doctor.
5.0 Rating
March 11th, 2014
Dr Kumpel is awesome!
Dr Kumpel is 1 of the rare docs (especially these days) that REALLY listens to u w compassion & empathy but WITHOUT judgment. She will support u in finding the best option thats right for YOU, to address your concerns! She is humble & kind, NOT authoritative!! She has helped me through so much! She has been a true blessing to me!! I just LOVE her!!
5.0 Rating
August 15th, 2012
Dr. Kumpel really listens and helps
5.0 Rating
January 5th, 2012
Saved my Life!
5.0 Rating
December 12th, 2011
Thankful4Kumpel
5.0 Rating
August 4th, 2011
Mother of small child.
Dr. Kumpel has been wonderful with my special needs child for over a year. No problem with waits, getting needed meds and offering professional advice. I DO recommend her to everyone who even suggests they might want to seek help. Lakeland and Valdosta are fortunate to have such a caring, knowledgable doctor.
5.0 Rating
April 13th, 2011
rarely wait, great doctor
5.0 Rating
November 15th, 2010
The Best
After three terrible experiences with different psychiatrists, I was not expecting much from Dr. Kumpel, but she was a breath of fresh air. She actually listens and, even better, she KNOWS her stuff. I felt like everyone else just wanted to write me a prescription and show me the door, but not her. I wish there were more doctors like her.
5.0 Rating
October 27th, 2010
Recommended psychiatrist
5.0 Rating
October 27th, 2010
Good doctor
5.0 Rating
August 22nd, 2017