Rate Now
Share Your Experience
Have you seen Dr. Tiffany Nelson?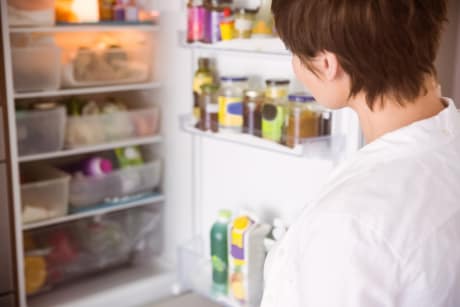 Binge Eating Disorder
Get the facts about binge eating disorder, including symptoms, causes and related conditions.
15 Ratings with 6 Comments
5.0 Rating
September 22nd, 2015
1.0 Rating
November 13th, 2014
Not thorough enough.
My whole family has been seeing Dr. Nelson since my son was born in 2008. For regular visits and shots and stuff she was great. With myself I complained of back pan for years. She usually would just give me exercises to do and the exercises would never help my back pain. I am on the heavier side and I'm always trying to lose weigh. I think she probably just was blaming my back issues on my weight because I never got an X-Ray I never got an MRI or anything. Well, I finally had had enough with my back pain. I switched Dr.s within a month I had an X-Ray than an MRI. I took my MRI results to a specialists at The Spine Institute and found out I had a broken disk in my back that was pushing into my sciatic nerve causing my left leg and foot to go numb. I was asked why I didn't seek treatment before. Well, I did but Dr. Nelson did not take it seriously enough. I had my surgery a week ago and the pain is gone and I'm on my way to being able to be active again. Had she not assumed it was because of my weight I could have taken care of the problem allot longer ago and been on my way to losing this weight.
2.3 Rating
July 1st, 2011
I've been a patient of Dr. Nelson's for a couple of years, she is always courteous but the wait time in the office can run long. I don't feel she really listens to the problem you have. When she subscribes an RX she wants you back every 3 months for follow-up before she subscribes the meds again which forces you to go more often than you care too. On occasion she didn't help at all with a virus I had and I had to find another doctor who would run the appropriate tests & subscribe what I needed.
5.0 Rating
June 6th, 2011
Dr. Nelson is a true professional.
1.0 Rating
August 25th, 2010
Great office staff - Doc needs to listen more closely to patients
Dr. Nelson was my physician and my childs physician for over 2 years. On a positive note she and her office staff were always very friendly and courteous. I was always able to get in quickly for visits. My major complaint was after several visits for lower back pain I was directed to physical therapy without many questions being asked x-rays, etc. I was directed to physical therapy even after impressing I didn't feel the pain was muscular/skeletal that it felt more internal...after not getting anywhere with treatment I decided to get a second opinion and switched doctors I have since found out that the cause of my pain was endometrios. Additionally, I had a spot of concern on my forhead that I repeatedly question Dr. Nelson about being told it was just a mole and no reason for concern- later learning this was basal cell cancer and having to undergo Moh's surgery. In comparison to my new doctor I now feel that my visits weren't very thorough and I wasn't "heard".
5.0 Rating
July 5th, 2009
WE ARE A FAMILY OF 5 WHO ARE ALL PATIENTS OF DR. NELSON. WE LOVE HER,SHE'S VERY PERSONAL, SHE ACTUALLY DOES CARE. THE STAFF MAKES YOU FEEL IMPORTANT AND THEY VALUE THEIR PATIENTS. SAME DAY APPOINTMENTS AND THEY WILL GET YOU IN IF YOU NEED TO BE SEEN. WE LOVE HER, AND WILL STAY WITH HER AS LONG AS WE CAN. WE WOULD RECOMMEND HER TO ANYONE.
5.0 Rating
April 26th, 2017
5.0 Rating
July 26th, 2016
4.0 Rating
November 2nd, 2015
5.0 Rating
October 17th, 2014
2.3 Rating
September 11th, 2014
3.7 Rating
August 22nd, 2014