Rate Now
Share Your Experience
Have you seen Dr. Tim Puckett?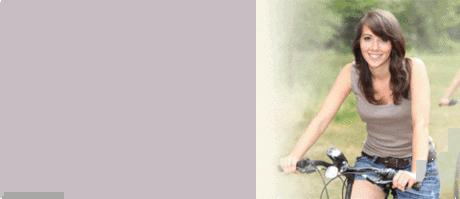 Endometriosis
Get the facts about endometriosis, including symptoms and parts of the body that may be affected.
46 Ratings with 18 Comments
5.0 Rating
March 31st, 2017
Best Ob Doctor
5.0 Rating
March 31st, 2017
No Dr better than him
Start off with the good. Dr Puckett is different than other Dr's. He does not lie to you. He does not say everything is going to be Ok, it's nothing or don't worry. He tells you the truth. It might be scary but I would rather get the facts than get the usual brush off. He told me he thought it was going to be cancer and it was. He sent me to another Dr and I got great care and and now cancer free. If you think it's bad..tell me that don't lie! Everytime I call he calls me back or his nurse does. I have called crying and after talking to his nurse Carol I felt so much better and she made me laugh so much! They both make me feel like I am their only patient. The only bad is the waiting room. It is filled with so many aweful people. They treat the staff so bad and no one seems to care. No one confronts these cursing, yelling people. They should be told to leave the office and never come back. I once asked to to talk to the office manager to maybe bring this to her attention. She basically blew me off and said it was not her problem or her responsabliity to police the patients. I feel sorry for the staff members who get this abuse with no back up. Back to the good. I will keep coming back as long as Dr Puckett and Carol are still there. They seem to be the best ones there and as long as they stay so will I.
5.0 Rating
March 31st, 2017
Highly Professional and Caring OB/GYN
5.0 Rating
March 30th, 2017
Great Doctor
Dr. Puckett is a great and thorough doctor. He takes time and care of his patients. He explains what is happening and what you need and feel. If you wait to see him he is either delivering a baby or spending time with the patients to make sure they get the care they deserve. I highly recommend him to everyone. He help me through my first miscarriage and birth of my daughter. He made her delivery a moment to remember and it will be with me always.
5.0 Rating
March 30th, 2017
Amazing and caring doctor
Dr Puckett delivered all three of my children. He took amazing care of me throughout each of my pregnancies and I continue to see him each year. His nurse is also wonderful and they both serve with professionalism, excellent care and go above and beyond. I've recommended Dr Puckett to all of my friends.
5.0 Rating
March 30th, 2017
Incredible Doctor
Dr Puckett is an incredibly gifted doctor. I have been a patient of his for almost 10 years now and there isn't another doctor I would see. He has treated myself and my husband like family, helping us and caring for me through three pregnancies. He would stay later during our appointments just to answer any questions or ease any worries that we may have had. He came In on his days off to delivery my babies and would frequently call to check on me and make sure I was well cared for. Dr Puckett and his staff are incredibly kind and knowledgeable. I have called with questions and they have returned my call in a timely manner. Any test results were returned quickly as well. You will not find a better doctor around.
5.0 Rating
March 30th, 2017
Awesome doctor and nurse
5.0 Rating
March 30th, 2017
Dr. Puckett is a caring doctor.
5.0 Rating
April 26th, 2016
1.0 Rating
April 3rd, 2012
1.0 Rating
February 27th, 2012
Horrible bedside
1.0 Rating
October 3rd, 2011
Horrible Doctor, Jerk!
Dr. Tim puckett is a horrible man as a person and an uneducated doctor by far. He told me that if I didn't want to accept a blood transfusion if needed for my c section that I would bleed out to death and leave my 2 children behind and that he didn't want to take on my case because I would Die on the table. I told him that there are blood transfusion alternative like blood salvage and so on but he didn't want to hear it. He wanted to push blood on me so bad that he started to shake, he didn't finish my exam and simply said "get dressed and come to my office I am kicking you out of the practice." So I did and I asked home " if there was a specialist in town that he could refer me to and he said "good luck finding anyone in the WORLD that will help you".I think that this was no way of treating a patient, the fact that he is afraid of treating me as a patient because he cant cover his mistakes with simply giving me a blood transfusion is not my problem. He should go back to school and further his education especially on (alternatives to blood transfusions). I am happy that I am no longer a patient of Dr. Puckett's and hope no one else has to go through what I had to go through with this physician. He is a heartless JERK!
Nearby Doctors

Dr. Tim Puckett is similar to the following 3 Doctors near Coral Springs, FL.