Rate Now
Share Your Experience
Have you seen Dr. Timothy Chappell?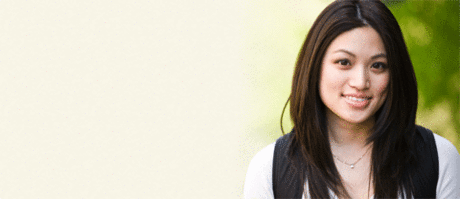 Birth Control
Get the facts about birth control so you can decide which type is right for you.
18 Ratings with 6 Comments
1.0 Rating
July 2nd, 2017
Poor excuse for a doctor, medical practice and staff
Nurse very rude, treats and talks to you like you are stupid. Treats patients with disrespect. Angry when you question her, regarding health, treatment and scheduling test. Fails to send information to referred doctors, Does not call back in a timely fashion. Dr Chappell tries to come off as an informed and smart doctor. When in fact he is a big bag of air. Did not follow=up with me at hospital or after released. Does not call with results. Still waiting since surgery . Does not schedule follow up . Worse doctor I have ever been to. He and his staff need to go back to school and learn how to be humans that care about their patients!!!
4.0 Rating
September 26th, 2016
Frustrated patient
I liked Dr Chappell and his ofice personnel. I found it extremely difficult to call them. They must have adopted a policy to never answer. I also have an issue with their answering machine messaging system. It takes forever! Part of it sounds like a fifth grader recorded it. Another reason I'm frustrated is because it's been 11 days and I still don't have the results of my scan. I realize no news is good news, but come on.
1.0 Rating
August 29th, 2016
Receptionist is RUDE
1.0 Rating
October 13th, 2014
Poor Excuse for a Doctor!
My Sister went to Dr. Chappell a few months ago, What a mistake! Her Primary Doctor found tumors in Her lung and she had severe pain in chest, where tumors were. She was in emergency 3 times, Not able to breath and Severe Pain...unbearable pain! She was told by Dr Chappell also, like the other review (84 yr old man) she had a fungus. She made a request they find out what Kind of fungus. He gave her only a nuebulizer, she complain of pain and asked for medication.She was refused. The results came back on all fungus and it was negative on all. She had NO FUNGUS! Ten days after Her biopsy, She was admitted into Hospital, Severe Pain-where Tumor was, she was Bleeding inside lung. She asked for Dr Chappell, He came finally hours and hours and hours later. He told Her with His hands up in the Air," Your a mystery" and left! Acted like it was no Big deal, Acted like it was a inconvenience that He had to come to Hospital. He did nothing for Her, except send His colleague in the next day, to YELL at my sister and say, "What do u want us to do, Surgery". She didn't even know who this Dr was. We soon found out! She has never heard from Dr Chappell since. No follow up appointment, No concern what so ever, Just left her out to fend for herself. Well, the pain continued, even more severe then before, which gave her a mini stroke!. She had every test done, From the Brain, Breast, Spine, Kidneys, lungs, ect..It all pointed back to one thing, Her LUNGS! All Doctors confirmed, Her lungs.She has gone through unnecessary pain, and suffering. Doctor Chappell never even tried to find out what was causing Her pain, and obviously didn't care. He is a POOR EXCUSE for a Doctor and a Human Being! Needless to say, my sister has a Doctor who is taking care of her, and Truly Cares about His patients.
1.0 Rating
June 13th, 2014
Do Not Go To This Doctor If You Have AARP Ins.
Patient has to sign a Financial Policy Statement which says patient is responsible for all charges even if insurance company's EOB states the charge is a "non-covered benefit". This is strictly against AARP's contract with the doctor. He may be a great doctor. I don't know, as I was not allowed to see him since I didn't sign their form.
5.0 Rating
June 21st, 2012
2.0 Rating
September 20th, 2017
5.0 Rating
September 12th, 2017
5.0 Rating
June 8th, 2017
5.0 Rating
December 11th, 2016
5.0 Rating
January 9th, 2016
5.0 Rating
August 23rd, 2015
Nearby Doctors

Dr. Timothy Chappell is similar to the following 3 Doctors near Plano, TX.