Rate Now
Share Your Experience
Have you seen Dr. Timothy Cohen?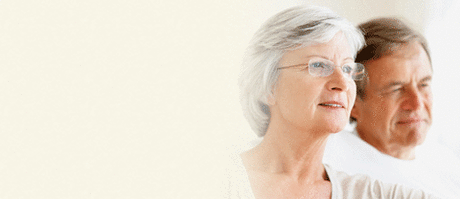 Alzheimer's Disease
Get the facts about Alzheimer's Disease, including the symptoms and stages.
26 Ratings with 12 Comments
1.0 Rating
July 31st, 2017
Worst post op follow up that can happen
Doctor and staff can care less when you ask for your notes, coz Insurance wants them. I was off work for three months medical bills stacking up. It has been over two weeks and was told today will take over two weeks more. Before cohen can get around to taking the 5 min it will take to sign what Insurance wants. Run don't walk from this office
1.0 Rating
July 1st, 2016
Does more harm
1.0 Rating
October 23rd, 2015
Beware of "The Butcher!"
1.0 Rating
September 2nd, 2015
Bad doctor
1.0 Rating
August 26th, 2015
Would not recommend
Anchorage Neurosurgical Associates is one of the worst run offices I have ever been to. The Staff is the opposite of polite. Each wait time was over an hour before we were ever seen. Office did not follow up with insurance on discussions of coverage causing a month 2 delay surgery scheduling. Pre-surgery appointment was with a PA who was unfamiliar with our case. After surgery we could not get in touch with a nurse, PA or the Doctor concerning questions about the recovery and had to contact our primary care physician instead. If you have any other choice, I would go elsewhere.
5.0 Rating
July 9th, 2015
Great Dr and Physicians Assistant (PA)
Dr Cohen was highly recommended by at least 3 people to me, each having no knowledge of the other. I also used this website to gain knowledge of Dr Cohen via the reviews. I must say he and PA Darcie are fantastic. They answered all our questions and we felt comfortable putting my life in their hands. Only saw Cohen a couple of times, the initial appt and pre - post spinal surgery. Darcie handled all my followup visits. They are good at what they do, I walked out of the hospital the following day and was back at work in 10 days after being out nearly 2 months. Coming up on 2 years and I am fully functional. Hope this helps someone as did the previous reviews me. P.S. Office staff leaves much to be desired as repeatedly pointed out by other reviewers. However don't let them deter you from seeing a couple of great Docs. I truly believe they are among if not the best in Alaska.
5.0 Rating
May 7th, 2015
Like the docs, dislike the office
Docs are great, staff, wait times, and office policies are awful!
5.0 Rating
February 22nd, 2013
A Great Surgeon
I met Dr Cohen after a visit to the ER. Could not use hands, arms, feet, legs. I was given a fast track to surgery due to numerous cervical disks pressing on my spinal cord. My body was shutting down. I went into the hospital in a wheel chair and walked out using a cane. My progress is nothing short of a miracle from Dr Cohen. His gift and talents gave me back my body as a Christmas Gift 2012. FWIW I saw him on weekends and Christmas Eve Day.
1.0 Rating
May 1st, 2011
My appt. was at 1:30PM. I had to wait until after 4:00PM to see Dr. Cohen. It was terrible service. Dr. Cohen spent 50 seconds with me and I had to pay $625 for that. I was told 3 staff members called in sick. I would have happily rescheduled rather than miss my work appointments. Or they could have told me to come back in 2.5 hours. Either way, I wasted a lot of time and he was so rushed did not feel like I had Dr. Cohen's full attention for the less than 1 minute that I saw him. Terrible office management was what I experienced.
3.7 Rating
January 6th, 2010
Dr. Cohen is great.
The doctor is great but his staff is very rude they need to hire people who are healthier and who take less vacations. When my husband started with this office they told him 8 times and I'm not kidding that they would call him back. And recently they disinformed him that his case was on hold and when he called his adjuster she said they not only called at almost 6 p.m. they said their staff was on vacation once again. Their office professionalism is in great need of retraining your patients should be important you should show initiative to take the extra mile for them.
5.0 Rating
September 16th, 2009
Back Fusion
5.0 Rating
February 6th, 2009