Rate Now
Share Your Experience
Have you seen Dr. Timothy Jordan?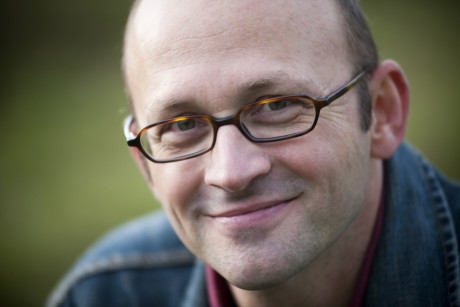 Chronic Dry Eye
Get the facts about chronic dry eye, including the causes, symptoms and doctors who treat this condition.
12 Ratings with 8 Comments
1.0 Rating
November 10th, 2016
Rude and very pushy
I did not think much of Dr. Jordan when I first met him. He gave me a weird vibe. I brushed it off and thought I was being too critical of him. On my daughter's second visit, he made sure to tell me that she needed to keep her glasses on at all times. I told him I have tried everything and she will not keep them on. She is a toddler, so she is not going to keep them on. He gave a suggestion of bribery (already tried it several times). Then he told me, I am the adult, and I need to make her wear the glasses and there needs to be punishment if she does not wear them. He repeated this several times after I told him I am trying my best to get her to wear them. He then went on to tell me that if that didn't work, I need to restrain her and tie her arms down so she could not take off her glasses. At this point, I am about in tears because I felt like he was criticizing my parenting and he was talking about abusing my child. He then wanted to schedule a surgery after my daughter had only been wearing glasses for 6 weeks. I let him know my concerns about having surgery at such a young age. He did not make me feel any better. He continued to berate me and tell me my child must have this surgery or she would have permanant problems. He is very insensitive. I barely made it to the elevator before I completely broke down crying. I will be going and having a second opinion, and I hope not to return to that office. I do not want that man laying a hand on my daughter after how he spoke to me.
2.0 Rating
June 23rd, 2016
Not sure
I did not get a great first impression but decided to give it a second chance. I don't expect an over-the-top bubbly personality from a pediatric doctor, but I would expect more interaction with the child in order to make them feel at ease. During one visit it seemed as though the doctor and the assistant didn't quite agree on their evaluations of my child's eye exam, so I asked about it. I simply stated that I didn't mean to interfere but I got the feeling that there was a difference of opinion and I just wanted to know what was going on. That comment was ill received and Dr. Jordan responded to me in what I considered a terse manner, essentially saying that he has already told me what is going on with my child. I don't doubt that the doctor knows what he is doing and is very good at his job, so it is up to me to decide if I can put aside my personal feelings and focus on the purpose of why we are there. My child seems fine going there, and at the end of the day, this is about the child, not about me.
5.0 Rating
April 22nd, 2015
Veteran Patien
My daughter has been going to Dr. Jordan since she was 3 and she is now 15. I agree Dr. Jordan is not the guy who's going to be tap dancing around in the exam room with the kids, but honestly he saved my daughter's eye sight due to a problem that was misdiagnosed with and O.D. and frankly, beside manner or not, the man knows what he is doing. We have found over the years that Dr. Jordan does have a kind way about him, he smiles when he talks to us and answers any questions we have.
2.0 Rating
March 6th, 2015
AK
I had the same experience here as it seems everyone else has. The nurse is really sweet and personable and the playroom is nice for the waiting time. Dr. Jordan is not, however, a very personable man, and he is especially not good with children. He hardly acknowledged my son, but immediately began examining him. Perhaps if he had spent more time explaining to me his diagnosis, I would not be going elsewhere for a second opinion. He was very short and rushed, which was not conducive to me asking questions. I will not be coming back, and I suggest you look elsewhere too.
2.3 Rating
June 17th, 2014
Not a positive first impression...
My toddler son had his first eye exam (EVER) with Dr. Jordan's practice. The nursing staff was amazing...extremely courteous, they listened to my concerns and interacted well with my son. The nurses exhibited a caring attitude and wonderful bedside manner…they were truly the highlight to a stressful visit. However, the positives end there. Aside from having a 'kid's waiting room,' which was a lifesaver…I found the overall office environment not very kid friendly, and the treatment of younger patients, indifferent. Our exam room was more of an adult environment, void of child friendly or calming aspects (with the exception of three stuffed animals that were a part of the actual eye exam). The nurse and I had to subdue my son to dilate his eyes…of course the 2 year old 'fought tooth and nail' throughout this process. We were then sent back to the waiting room to allow the medication to take effect and for my son to calm down. Success, so I thought. Upon the nurse's return…we entered the same treatment room as before (dimly lit, void of child appropriate décor and items) and was asked to have a seat in the adult exam chair, in the midst of multiple pieces of intimidating equipment. My son then began (again) to melt down. I am in the process of calming him when Dr. Jordan enters and asks, "What's wrong;" I replied, he's not happy. Dr. Jordan then asks, "Why?" I replied, " just had his eyes forcibly dilated and has now returned to the same room in which this occurred...so, he's upset." Dr. Jordan seemed annoyed and verbally moved into the steps of the eye exam. No time or effort given to acknowledge/address my son, no attempt to interact or develop some sort of rapport, or to provide, reassurance as what to expect next. Of course my son (traumatized from dilation and the return to the scene of the crime) continues to cry and demand to leave. We successfully complete one portion of the session without incident. However, my son (still crying) refused to place his head into the gear (allowing Dr. Jordan) to see behind the eye…the nurse attempted to hold his head steady, as Dr. Jordan positioned the equipment. My son is now thrashing (because his head is being held, along with his arms and legs)…Dr. Jordan then reaches around the equipment and applies his hand just past the nurse's hands…grabs the back of my son's head and attempts to pull him into the machine (and hold him there). I could literally see the man straining to push my child's head into place. When this was not successful, Dr. Jordan pushed back his chair (visibly irritated) and announced that this would be an incomplete exam, due to the lack of cooperation. He provided a diagnosis from the 'incomplete' exam and suggested that I bring my son back in a year for a follow up. The visit ended with my son even more upset (screaming, crying and refusing to stay in place…trying to leave the area ASAP) and several nurses doing what they could to help me calm him. Giving Dr. Jordan the benefit of the doubt, he was not out and out rude, but I did find his demeanor lacking. His bedside manner was not at all what I expected from someone specializing in the area of Pediatrics. His level of tolerance seemed low and he seemed easily irritated/annoyed. I will ensure a follow up visit is completed, but not with his practice.
1.0 Rating
February 22nd, 2013
Patient
The staff is very nice, however, Dr Jordan was very rude to my daughter, hurrying her through her eye exam, without explaining anything to her, and stating in front of my daughter that her opinion is unreliable, and implying that my daughter just wanted to get glasses as if it was a birthday present. My daughter has been experiencing many problems reading lately, and it is not a figment of her imagination. My daughter started crying inside his office because of how rude he was to her. When I asked questions regarding the assesment, Dr jordan was aggravated, and indicated that I should get a second opinion. SHAME ON YOU DR Jordan, you need to take a class on how to communicate with your younger patients.
1.0 Rating
July 25th, 2012
seems very uncaring
3.7 Rating
April 3rd, 2011
Ok but..
The staff in this office was wonderful. Made my child feel at ease, and very pleasant. They have a great playroom which is a life saver when you are at a busy office with a three year old. Dr. Jordan was a nice doctor, but was a little short with me when I had questions. His nurse answered more questions for me at check out than he did during our visit. Overall it was a good experience, just wish the doctor was a little more friendly.
4.0 Rating
July 28th, 2016
4.0 Rating
August 3rd, 2015
5.0 Rating
July 10th, 2014