Rate Now
Share Your Experience
Have you seen Dr. Timothy Duffin?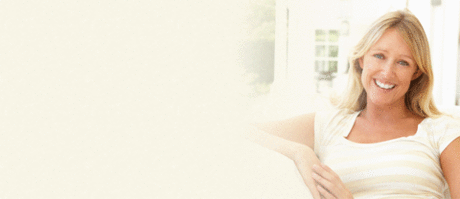 Hysterectomy
Learn about why this procedure is performed, who gets it done, and the different types of surgeries available.
32 Ratings with 18 Comments
1.0 Rating
February 5th, 2015
questionable code of ethics
1.0 Rating
January 24th, 2015
Beware of Dr.Buffin
Dr.Duffen performed surgery looking for stones in the bladder after CT scan showed there were no stones! Surgery went very badly and patient has still not recovered after Seven weeks.Surgery was absolutely not necessary and sloppily done to say the least. Beware of Dr.Duffin...he is not truthful and Is knife happy with poor manual dexterity.
5.0 Rating
January 8th, 2014
1.0 Rating
December 30th, 2013
The staff is very rude. I got hang up on while talking on the phone. They never got back to me when they did my testing when they told me that they would in a couple of days. The nurse that was doing the testing was very rude and plan out mean. I would never go back and would not recommend anyone to go to this doctor.I guess I have to give them a star.They really don't deserve one. Thumbs down!
5.0 Rating
November 10th, 2013
Great Urologist
1.0 Rating
October 10th, 2013
Disaptd
2.3 Rating
June 28th, 2013
Problems with office staff
I've been a patient for several years and have an annual appointment. I think alot of Dr. Duffin but I just called trying to get an early appointment for a new problem. But as a 60 year old male I was uncomforable speaking to a young woman barely 21. I asked that she simply set me an appointment or let me speak to someone else. She hung up on me. I called back twice. I asked if, I couldn't talk to someone else, if I needed to seek out another doctor....and she hung up. As much as I like Dr. Duffin I'll find a different office who, in mind mind, is more receptive to patients.
5.0 Rating
May 6th, 2013
Great Urologist
I was leary after reading either all great things and few bad reviews. I was pleasantly surprised by the clean office, professional staff and the gentleness of this doctor. He was funny, compassionate and it was a nice experience. I highly reccomend Dr. Duffin to all my friends and family in Clarksville, TN. Don't believe the bad reviews, since the good ones outnumber them all the time on these sights.
3.7 Rating
March 5th, 2013
I'm not so sure about him. He says things one day and the next time he says he never said it.
5.0 Rating
February 3rd, 2013
Great experience.
Dr. Duffin is a top-notch doctor that I will recommend to anyone seeking a urologist. The office is clean, and I like that he is straight to the point. The staff are as professional, courteous, personable, and display as great of work ethics as Dr. Duffin. He's wicked good - don't pay attention to the subpar reviews.
5.0 Rating
August 11th, 2011
GREAT EXPERIENCE
5.0 Rating
March 31st, 2011
A great doctor!!