Rate Now
Share Your Experience
Have you seen Dr. Timothy Gendron?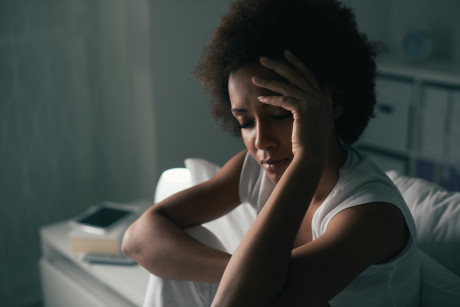 Bipolar Disorder
Get the facts about bipolar disorder, including the different types and symptoms of each.
29 Ratings with 14 Comments
1.0 Rating
May 25th, 2017
He threatened me
When he was,a doctor in new bedford the wait times were often over 2 hours. One time after waiting for over two hours he asked how I was feeling and I replied that I was annoyed at the cronic lateNess of his office to which he replied..well I just won't refill your prescription and let's see how you feel then. I had to apologize to get my precription filled and then reported him. May be why he doesn't practice here?
1.0 Rating
December 22nd, 2016
Always cancelled appointments
1.0 Rating
September 21st, 2016
I felt like he was a decent dr. but he's never on time and I felt rushed through my appointment
1.0 Rating
June 17th, 2016
Not Recommended
Saw him for two years. Not a helpful doctor, in my opinion. Over prescribed certain meds and didn't seem to care about patient concerns re: those medications. Seemed caring initially but when faced with more complex situations and ineffective treatment, then became disinterested in discussing alternative treatments, offering suggestions, etc. Like many doctors, patients with complex issues are too much hassle, apparently. Keep searching for a p-doc that will actually listen, and care, answer concerns and will work WITH YOU.
5.0 Rating
May 11th, 2016
2.0 Rating
March 17th, 2016
I've been seeing Dr. Gendron for almost 3 years. I think he's been sick or gone home early for snow for at least half of my appointments. At this time, I haven't seen him for 6 months since my last appointment due to cancellations. He's usually booked out at least 6 weeks, if not 2 months or more. At the time of this review, Health Partners is not doing patient transfers for psychiatric care, so if you're given an option - don't go to this doctor. And when you do see him, plan for him to be late and then rush you through your appointment.
5.0 Rating
January 21st, 2015
Excellent Doc
5.0 Rating
September 14th, 2013
I can honestly say, you arent going to find a more compassionate Dr. This guy is just great. Often times physchiatrists can be just flat out stoic business like people. But you can see his true care giving spirit in his eyes. Thank you Dr. Gendron for making my life better
5.0 Rating
May 5th, 2013
Changed my life
Dr. Gendron was the first psychiatrist I have ever been to that actuallly LISTENED to what I had to say. Whenever I had and appointment it was never rushed, moreover, he actually practiced in the capacity of a psychiatrist and a therapist. His skills as a diagnostician are unsurpassed. After my first visit with him, he prescribed medications that have never been changed, hence, he hit the nail on the head after only one visit. He always offered sound advice and was a kind and caring practicioner. Being a nurse I have worked with many other doctors, who have offices that basically are a revolving door in which they spend 3 minutes with the patient and another 3 minutes handing out prescriptions. Dr. Gendron listened, offered life skills advice, prescribed medications that were appropriate and the combination of both of those actions, improved the quality of my life by 80% and whenever I left his office, I felt so much better than when I entered. He has a the ability to make one feel validated and that combined with his clinical acumen make him one of the best physicians I have ever had the pleasure to meet. He is warm, friendly and truly cares about those he treats.
5.0 Rating
March 13th, 2013
Compassionate
A very understanding, kind and genuine doctor. So glad to have him
5.0 Rating
November 6th, 2012
1.0 Rating
September 6th, 2011
patient for 3 years
long waits in the waiting area, when you finally get in appointment lasts a whole 2 minutes. Always backed up and appointment is never on time. Waitin ...
Nearby Doctors

Dr. Timothy Gendron is similar to the following 3 Doctors near Inver Grove Heights, MN.