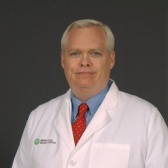 Obstetrician & Gynecologist (OB/GYN)
20 years of experience
Accepting new patients
Brought to you by
Patient Reviews
Overall Rating:

Total Ratings

20

Total Reviews

6
Ratings

| | |
| --- | --- |
| 5 stars | |
| 4 stars | |
| 3 stars | |
| 2 stars | |
| 1 star | |

| | |
| --- | --- |
| Ease of Appointment: | |
| Promptness: | |
| Courteous Staff: | |
| Accurate Diagnosis: | |

| | |
| --- | --- |
| Bedside Manner: | |
| Spends Time with Me: | |
| Follows Up After Visit: | |
| Average Wait: | 10 minutes |
Write a Review
by Shaunquette Geter on
Jan 26th, 2015
Dr. Harlin's and Coke are fantastic Doctors. I recommend them to everyone .
by Alley on
Mar 11th, 2013
I would not recommend anyone to this dr!!! Thank god i had a second opinion because he was of no help! Went there with abnormal bleeding for a month which he didnt do a ultrasound check a hgb nothing! Once i got my second opinion she did my pap which came back abnormal and my ultrasound showed a fibroid and what maybe a polyp, im still in the process of figuring out whats going on through my new ob office n procedures! Wouldn't want any one else getting misdiagnosed! There never was a follow up on his end so that star shouldn't be there at all.
Excellent care and such a beautiful office. Laurens County is fortunate to have it.
The overall experience was wonderful. Harkins was very compassionate and really cared about my healthcare needs. Would highly recommend him.
by satisfied patient on
May 6th, 2010
I have been to Dr. Harkins three times. He has been courteous and professional. He included my husband and myself in the decision making. I enjoy him very much.
This doctor does not document patient records completely and therefore cannot give adequate medical care in any situation. He will not consider the opinion of others and his arrogant bedside manner is dangerous. He is incompetent.