Rate Now
Share Your Experience
Have you seen Dr. Timothy Gray?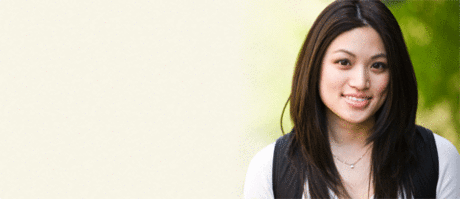 Birth Control
Get the facts about birth control so you can decide which type is right for you.
49 Ratings with 32 Comments
5.0 Rating
July 28th, 2016
Mrs.
1.0 Rating
April 22nd, 2016
I was surprised by how unprofessional this practice was. Urine samples in Dixie Cups? No nursing staff? The wife/ billing person was worse; insulting my intelligence saying "I can't believe you are in Grad school, you're not smart enough." She demanded hundreds of dollars up front and ended up yelling at me when I said I was unprepared to pay 100% of the bill that day. As I walked out the front door she yelled at me "I will find you!!"
1.0 Rating
October 26th, 2015
1.0 Rating
October 3rd, 2015
Bad Bedside Manner - Wife is even Worse
1.0 Rating
September 24th, 2015
Sometimes You'll have a Nice Experience, but Not Often
I think the nice reviews are people that catch Dr. Gray and his wife on a good day. I've seen Dr. Gray three times and have spoken to his wife on the phone several times. On the first visit Dr. Gray seemed knowledgeable and considerate, but after seeing him a few more times I am NOT confident in his ability to handle thyroid issues. After doing some research I found out that the tests he uses are outdated and inaccurate tests for thyroid function. He only tests the TSH and T4, when current research shows the most accurate test for thyroid function is T3, which Dr. Gray didn't even test for. Sometimes when I talk to Mrs. Gray she seems caring and concerned. But other times, especially when I talk to her on the phone she gets inpatient with me and does not want to answer my questions. When I cancelled my appointment, she got extremely rude with me, which was the final nail in the coffin for me.
5.0 Rating
August 27th, 2015
Absolutely the best doctor I have seen. I appreciated the knowledge that I was given. Primary care doctors just throw drugs at you without finding out the real cause of your pain and discomfort. Mrs. Gray was also very kind and helpful. Sorry that so many are offended by a REAL doctor!
5.0 Rating
July 24th, 2015
1.0 Rating
June 3rd, 2015
As others have said, front staff ie Mrs Gray is absolutely the worst part of this office. How Dr Gray allows her to answer a phone baffles me. All I heard was in 25 years they haven't had any problems. Those who have given them good reviews have never tried to confront their rudeness. Please don't waste your time, money and sanity dealing with these two, there's a reason it's so easy to get a appointment there
1.0 Rating
January 20th, 2014
Doctor Grey & wife
1.0 Rating
January 8th, 2014
I have to say that I was disappointed in my treatment during my first visit. I found the wife of Dr. Gray to be confrontational and rude to people she was talking to in person and on the phone. I also felt as though Dr. Gray wasn't listening to my concerns as well. I felt like I was being treated like an idiot. Now, Dr. Gray is very knowledgeable in his field; I will not argue that. But that is simply not enough to keep valued patients.My husband is a doctor, though not specialized in this field, and so I understand how important beside manner is! Patients have to know that you care about their concerns, even if you've heard the same story day in and day out. Showing concern and patience is so important and I just did not feel that here. I am going to find another doc. :(
1.0 Rating
October 2nd, 2013
0-Star Rating on Staff
Dr. Gray is a very nice man and seemed very interested in getting me on the right track. His "staff", which is his wife is very disrespectful and rude. If she hasn't already she may succeed in ruining this great man's reputation. I have since then moved my care elsewhere. Get it together Mrs. Gray. Thank you.
5.0 Rating
June 1st, 2013
Satisfied Patient
I have been seeing Dr. Gray for about 8 yrs. I don't know why everyone is complaining. I have always found Dr. Gray and his wife Pat friendly and very helpful. Dr. Gray always answered any questions I might have. I have received calls to my home , even on the week-ends and nights informing me of the results of my blood test. Have never had a Dr. do that before . I guess some people would not be happy unless catered to like little children.