Rate Now
Share Your Experience
Have you seen Dr. Timothy Kavanaugh?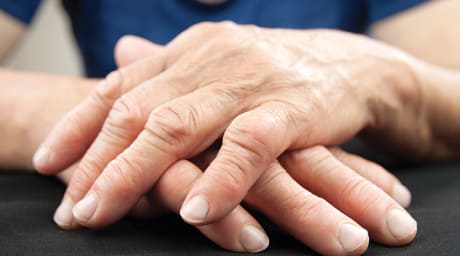 Osteoarthritis
Get the facts about osteoarthritis, including the symptoms and doctors who treat it.
45 Ratings with 12 Comments
2.0 Rating
December 27th, 2016
1.0 Rating
August 25th, 2016
Pain worse even after a year and a half
This doctor seems to go strictly by imaging as he does little or no manipulation or assessment physically. Every time I went back he never moved or even touched my leg. My pain is worse than ever. Can't sleep in a bed anymore, can't walk more than a short distance, can't enjoy any activities. He will say he will call with results but never does. Passed me off to a pain specialist. Also now one of my hips is bigger than the other (he never told me that would be an issue). He rushes you and doesn't adequately assess as I have been told by another doctor that the surgery did not address the real problem. He has tunnel vision and all he wants to do is operate. After he operates good luck getting any help.
2.0 Rating
August 11th, 2015
This is a follow-up review four years post-surgery. The hip prosthesis implanted by Dr. Kavanaugh was recalled, requiring removal. I got a generic "dear patient" letter from his office notifying me of this, with zero follow-up from them to make certain I had received the letter. (A friend of mine, with the same implant but different surgeon, got a personal phone call from the surgeon himself regarding the recall. ) After my previous experience with Dr. Kavanaugh, I was not inclined to see him again. I found another surgeon to do the revision surgery, and this doctor immediately identified the reason that the original implant had never worked well for me: the acetabular cup had been put in incorrectly. This was confirmed by another doctor during a separate visit. (Dr. Kavanaugh always acted as if I were making things up when I said my leg motion was off.) The experience with the second surgeon just served to reinforce how poor my experience with Dr. Kavanaugh was - from the lack of communication, to the poor technique of the surgery, to the haphazard way my incision was closed. I have warned several people away from using Dr. Kavanaugh and will continue to do so.
3.7 Rating
July 24th, 2014
1.0 Rating
January 17th, 2014
My hip hurts and it keeps dislocating
1.0 Rating
April 30th, 2013
5.0 Rating
February 22nd, 2011
excellent surgeon
Dr Kavanaugh redid both of my hip replacements after they wore out and the results have been perfect. I am an orthopedic surgeon and I had previously worked with him and knew him to be the best joint replacement surgeon in town. I happen to know his complication rate is remarkably low, and I would trust him to operate me anytime, and I would recommend him to anyone.
1.0 Rating
August 31st, 2010
run don't walk away from this doctor
Although well-recommended, I waited for over an hour. Another younger woman was waiting that long as well, but in obvious pain with a huge brace. She told me Kavanaugh did her hip replacement but it had dislocated! When I met with him, he was adamant that no other therapies would help me outside of his $50,000 surgery--which is a 30 year old approach that no other doc in the lower 48 is still doing! Run, don't walk out of his office while you still can!!! p.s. he offered no apologies for the long wait, either.
2.3 Rating
November 29th, 2009
Knee Consult
5.0 Rating
October 25th, 2008
An excellent, caring, knowledgable Dr.