Rate Now
Share Your Experience
Have you seen Dr. Timothy Ko?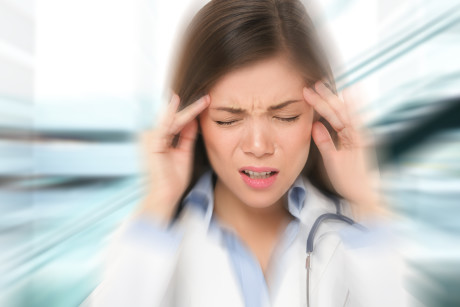 Migraine
Get the facts about migraine headaches, including the different types of migraine and migraine triggers.
Quality Rating
Highly Satisfied
27 Ratings with 5 Comments
5.0 Rating
September 8th, 2016
Best Pain Management I ever had!
I have no problem explaining what in detail, why and how this doctor and staff helped me. About 3 years ago I had a gastric bypass and after that everything went wrong. I started having extreme pain and vomitting daily for 3 years. The first pain management doctor I went to treated me very badly. Even had me leaving in tears. A friend told me about Dr. Ko and how both him and his staff treat you with the up most respect and courteous. Well I had my first appointment and I was shocked how nice they were towards me. Dr. Ko tried some nerve blocks on me but unfortunately I didnt work but no fault of his own. It was because I was dealing a different kind of abdominal pain. So they tried to use medication. When I was able to get fixed by surgery this year by another surgeon, they were able to carefully ween me off my medicine. I was scared about that but they worked with me and I can say I am successfully off of pain meds for good and doing great so far. Each time I saw Dr. Ko he would have a smile on his face and ask how I was doing. I was also under Marueen Murray's care as well and she was sympathized with me. The nurses as well were kind and treated me great. Now I will admit one nurse busted my balls sort of speak but she did it for good reason because I took my medication wrong. But she still treated me respectfully. So I truly would recommend this doctor to anyone who needs help and doesn't want to be treated unkindly. I just want to say thank you so much Dr. Ko and Murray for all the help, respect, and kindness you have given me and my family. Also towards the staff as well. I hope this helps anyone. Thanks for reading this! :)
1.0 Rating
May 16th, 2016
Waste of time
Had an appointment for 6 weeks comma faxed over a stack of paperwork to their office. They wait until 5 days before your appointment to call and say they don't take your insurance so they can't see you. Extremely unprofessional. They don't take any form of Medicaid unless you have another insurance that is your primary insurance and it better be a top-notch insurance carrier.
5.0 Rating
June 22nd, 2015
Great physian who listen and is not just about passgout meds.H is there to help
5.0 Rating
March 27th, 2015
Best Pain Mgt Dr in NE Ohio
As any pain management patient will tell you, many doctors & their staff treat you poorly. Especially if you have to take narcotic pain meds. They treat you like a drug addict. Not Dr Ko & his staff. He's so compassionate and down to earth that he completely puts you at ease. he's very conservative so he takes baby steps towards your treatment. He didn't recommend surgery until all my other option had been extinguished. And even then he was hesitant. He's a great person and a fantastic doctor. He's the type of guy you want to have a beer with. If he wasn't my Dr I probably would! If you're looking for a pain mgt specialist, it doesn't get any better than Dr Ko.
5.0 Rating
March 11th, 2014
1.0 Rating
June 13th, 2017
2.0 Rating
October 31st, 2016
4.0 Rating
April 13th, 2016
5.0 Rating
April 4th, 2016
4.0 Rating
March 20th, 2016