Rate Now
Share Your Experience
Have you seen Dr. Timothy Raines?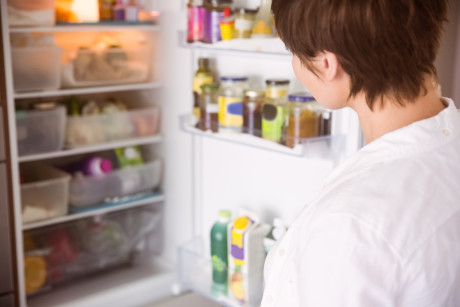 Binge Eating Disorder
Get the facts about binge eating disorder, including symptoms, causes and related conditions.
34 Ratings with 12 Comments
5.0 Rating
August 10th, 2017
Excellent Doctor
5.0 Rating
October 29th, 2016
Best in Hampton roads
1.0 Rating
December 16th, 2015
Dirty Unsupplied Office with multiple HIPPA violations
Awful! It started with my attempt to give a urine sample. When I went in to the bathroom, I noticed there were no cleansing wipes. None were to be found. (I noticed this 2 1/2 weeks ago when I gave my first urine sample.) No lids for urine sample cups either. When I went to place my (hopefully not contaminated) urine sample in the delivery door, imagine my surprise to find someone ELSE's full cup of urine, complete with their name on the cup, still in the delivery door. Aside from this being an unpleasant smell and sight, it would seem like a serious privacy violation. I certainly don't want anyone else looking at my urine, or even knowing what I'm at the doctor's for. Next, when I went to wash my hands after this whole procedure, there were no paper towels on which to dry my hands. I had to go into an exam room and find my own paper towels. I wonder what the employees dry their hands on after they use the restroom? Or the other patients who are handling cups of urine? Totally unacceptable for a gas station bathroom, much less a medical facility! Next, the nurse practitioner was going to give me an examination for a condition. However, this came with the caveat that, "We don't have any of the collection tubes from the lab to definitively identify whether you have that kind of infection or not." When I asked why their office didn't have such a basic supply, I was told that the lab was starting to use a new system and they hadn't received any yet. So, they did a visual examination and made a guess about my condition, and prescribed me a drug for it. I sure hope that she was right in their diagnosis. Doesn't seem quite the most professional way to proceed. Another concern was the serious lack of cleanliness in the exam room. There were dust bunnies and hair under the chairs in the exam room. I blew out a breath, and they danced around! It was not a good look for a doctor's office, and makes me seriously question other forms of precautions that may or may not be taken there. When I gave this feedback to the nurse practitioner, as kindly as I could, her reply was that the reason the office was dirty was so that she could devote more time to her patients and not rush people out in a mere 15-minute appointment. I'm not sure what the connection there is, but she did indicate that she and "the girls" were responsible for the cleaning. That is not an acceptable response to a sanitation question. Get a cleaning service, Doc! The straw that broke the camel's back in my experience with this practice came when I arrived home and began reading the informational literature that they were kind enough to print off for me related to my diagnosis. Imagine my surprise when I came to the last page and found someone else's prescription refill request stapled to my information packet. So, I now know that So-and So, complete with Date of Birth included, takes 20 mg. of Adderall twice a day for Attention Deficit Disorder. I truly hope that your other patients don't have MY personal information. (Although before the doctor even had the exam room door closed when he was returning, he called out to me my diagnosis, and you can often hear him discussing things with patients in the hall when you are in an exam room - he has a voice that carries.) When these legitimate concerns were brought up, I was "dismissed" from the practice! Thanks for saving me the trouble! P.S. The staff (all women except for Dr. Raines) call Dr. Raines "Poppa." CREEPY!
5.0 Rating
May 16th, 2015
5.0 Rating
January 22nd, 2015
Ret.
he listen to the patients, he call and check on the patients and great bed side manner. yes I would ref.
1.0 Rating
November 10th, 2013
rude staff and rude doctor that rushes paitents out after making them wait for ever
Waited a long time in the waiting room then in a long time in the exam room, while waiting for over 45 minuted I could hear the nurse and doctor b.s-ing in the hall way. Doctor R then came in, inturrupted and talked over me, didn't look at me while I was talking and cut me off while i was explaining my symptoms. He and the staff are all very rude and do not follow up on things well. It took 2 weeks for him to write a perscription I had to call and ask for because he forgot to give it to me. He has always rushed me out of his office and never takes time to explain a diagnoses or answer questions about medications. He has never returned a call to answer questions about a diagnoses or a medicine that he didn't take the time to explain.
5.0 Rating
September 1st, 2013
Small and simple office without the big city rush and confusion
Dr. Raines seems to have a very caring and positive attitude. After almost 20 years, I'm still amazed at his ability to render a quick and accurate diagnosis without a painful examination. I've been very pleased with with his selection and results when a specialist is required for treatment. The office staff has been very accommodating with all of my medical needs and awkward time schedule. Parking is very, very close to the office door and everything on ground level, a definie plus for my generation! Dr. Raines and staff should be commended for their amazing ability to pamper and keep life so very simple for their patients.
1.0 Rating
July 25th, 2012
Never again
After a single appoint where I waited a very long time just to be seen, my overall diagnosis and treatment were never follwoed up on. come to find out the billing department screwed up royally and never sent me an outstanding bill. Never bothered calling or sending a letter. nice enough peole, but unprofessional and untrustworthy as a whole.
1.0 Rating
June 19th, 2012
long waits and yelling
Office visit #1: Waited over an hour. I check from time to time on the wait during that hour. Finally, after an hour, the staff tells me the Dr. is running late.Office visit #2: Dr. Raines "isn't available" so the nurse sees me. She was great! Unbelievable experience #1: I need malaria pills for an upcoming trip. I call the office. They say since it's been so long I need to come in for a checkup in order to get the pills (instead of just calling them into the pharmacy) (btw, it's standard practice to have malaria pills called in if you're a patient of a doctor). I ask how long it's been since my last check up, they say, "less than a year" (!) but don't worry, we'll just bill your insurance (!!!). Um, my insurance only covers one "check-up" a year. Dr. Raines gets on the phone YELLING (!!!!!) at me and says if I won't come in I should find a new doctor.So I didn't come in and now I'm looking for a new doctor.
5.0 Rating
November 1st, 2010
5.0 Rating
February 21st, 2009
3.7 Rating
September 2nd, 2008
good family practice office
I have been going to this office for 10 years. Dr. Raines has one woman at the front desk that is terrible but otherwise the office staff and CNP is wonderful. I can always get an appointment the same day if needed and I feel comfortable at the office. Dr. Raines is young but he is knowledgable and I feel pretty good about going to see him.