Rate Now
Share Your Experience
Have you seen Dr. Tobey Leung?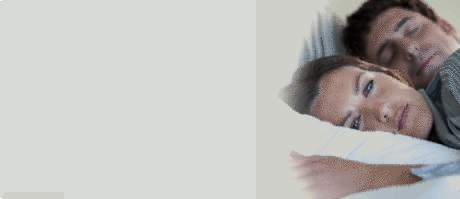 Insomnia
Get the facts about insomnia, including the different types, who gets it, and what causes it.
Quality Rating
Highly Satisfied
53 Ratings with 45 Comments
5.0 Rating
September 16th, 2017
Compassionate pain doctor
My old man was a drunk and abusive. I've read it contributes to addiction. I was a functional addict and white collar worker. I crushed oxys that I got from a lengthy list of doctors for my chronic pain with 6 surgeries and shot it in my veins. I always passed the pee test for oxycontin. Dr Leung was the only doctor that caught me by checking my skin and needle marks. I was worried what he would do, but he sat me down and had a heart to heart talk with me. He encouraged me to seek professional treatment. He talked to me with respect instead of scolding me. His honesty, compassion and desire to help me helped convince me to enter a treatment program. Dr Leung might have saved my life or at least improved it. I lucked out there was a doctor that understood chronic pain, substance abuse and addiction.
5.0 Rating
September 14th, 2017
A Guide?
Many people hide their head in the sand while Dr. Leung is a person who is highly aware the world, including the healthcare system, is a dangerous place. Part of his skill set is to read people and situations quickly and accurately. I think he tries to help patients navigate around the danger, but not everybody listen. He does not like to make decisions for others and prefers to guide them with facts and advice to help them steer around the dangers and bad choices.
5.0 Rating
September 9th, 2017
Lucky good witty doctor
Dr. Leung is notorious for his witty sense of humor. When I saw him back in the office a week or two after the procedure that abolished my pain, Dr. Leung said he must have gotten lucky because he does procedures blindfolded and he throws the needles in the spine like throwing darts. He is outrageously silly funny and modest.
5.0 Rating
September 1st, 2017
A Natural
It's tough trying to explain Dr. Leung's abilities. His spinal injections always do wonders for my pain and I feel completely safe in his hands. I've been teaching music for nearly half a century and I think I can spot a romantic when I see one. Dr. Leung was born a natural romantic at heart. He is a very gentle person and graceful. He is very open if you show genuine interest. He loves all types of music - he is a music lover. In fact, he finds pure joy in music. He is expressive with body language as with words and feelings. His creativity is expressed through dance and other activities that require bodily movements, like sports. He can get lost in the music and become one with the music as if everything and everyone else around him is non-existent. He doesn't just hear the music, I wager he feels it. He experiences it in ways that we cannot ever understand. What I won't give to get inside his head and experience one concert or even one song through his mind? Dr. Leung has the natural gifts to be an outstanding musician, dancer, actor or athlete. He easily understood the four major eras of classical music, and as expected Romantic is his favorite era. He intuitively understands music and dance. Actually, he just knows things without being told or taught, and it's a knowing that goes far beyond intuition or gut feelings. I wouldn't attempt to teach him music unless I was a fool. Me or any other instructor trying to teach him music would be akin to an average person teaching Mozart. He's not the type of person you want to teach. He's the type of person you want to leave alone. I wager that many dance instructors tried to teach him dance and not one of them appreciated the fact that Dr. Leung is a natural. He would appear to them as unconventional, non-traditional or a slow learner when in fact his level of dancing is far more creative and superior than many trained and experienced dancers, but Dr. Leung's personal style cannot be defined and cannot be contained in a box or within a particular structure. Dr. Leung would break all the traditional rules, not out of spite or being rebellious, but because that's just how his heart and mind work. I learned much about him by attending music festivals with him. In a single song, he's constantly changing the dance style, swing, ballroom, hustle, night club 2 step, Latin, etc even when other dancers don't think the dance fits the song. Dr. Leung may perform 15 different dances in one song, which would drive his dance partners crazy because they can't follow his lead. Some people think heavy rock and metal are nothing but noise. On the other hand, Dr. Leung hears and feels the romantic part of the music. That's how he views life and the world. I wager that's how he practices Medicine. He's not a one-trick pony and instead offers a smorgasbord of treatments. Even many romantics don't understand themselves, but Dr. Leung has been well aware of himself as a young child, became attuned and has honed his natural gifts, which continue to grow stronger. Dr. Leung simply knows who he is and accepts himself. Few people will ever understand someone as amazingly different as Dr. Leung. For the same reasons given above, Dr. Leung would be highly skilled performing medical procedures, and I wager his instructors, if they were truthful, hardly needed to teach or show him.
5.0 Rating
August 30th, 2017
Talented
I noticed that Dr. Tobey used both hands taking notes. He writes tiny, I don't know how he can read his chicken scratch. He says writing small saves ink and paper and the lives of trees. He says each hand only works part time and gives the other hand a work break. I've never seen anyone write with both hands before. Just one of many of Dr. Tobey's rare and talented oddities.
5.0 Rating
August 24th, 2017
Likes a good laugh
Dr. Leung can dish it out, but he can take it, too. He's a rather funny prankster and enjoys a good laugh. Most of his humor is making fun of himself and he laughs at himself and not at the expense of somebody else. He's respectful and mindful to not hurt people's feelings. If you have to see pain patients all day long with their complaints, you got to find a way to deal with it all.
5.0 Rating
August 19th, 2017
Extremely rare
5.0 Rating
August 13th, 2017
A Gentleman
5.0 Rating
August 11th, 2017
Gritty
I've known many tough individuals, but Dr. Leung has true grit. Once he sets his mind on something, he is relentless until he perseveres. Some people treat life like a sprint and some like a marathon, but Dr. Leung doesn't always believe in dualities and does both. He says life can be like a marathon with many sprints along the way. He uses the analogy of chronic pain, which is a marathon, but pain spikes are the sprints that we people with chronic pain have to deal with. Dr. Leung is a bright shooting star across the sky for a short time in history. I wish he would share more of his philosophy.
5.0 Rating
August 6th, 2017
Super Cool
5.0 Rating
July 30th, 2017
Extraordinary Special
5.0 Rating
July 27th, 2017
Ill tell a story abot my furst encontor wiht dr leung. It was christmas eve and my freind snug liqor to me and I was totoly wasteed. The nurses at the VA hospitol were mad at me and threeten to force me into restrain. Im a T8 paraplegik but I was gonna fihgt them. They paged dr leung and he drove in the middlle of the nihgt. I was throwin tings acrosse the room. I was upset at the nurses. They was threeten me so I threeten them. Then dr leung came in my room. He askeed wha was goin on. I thinke I was corsing at him but he didnt got mad or nothin. He sat nexte to me listene and calme me down. He staye with me untill the mornin when he coulda beene home with his familee. Thats exampele of dr leung. He managere the situaton welle. He manager me. I tell you I woulda fouhgt if they was gonna restrain me. Thats how I got to meete dr leung. Hes beene good with me every sence.
Nearby Doctors

Dr. Tobey Leung is similar to the following 3 Doctors near Santa Rosa, CA.