Rate Now
Share Your Experience
Have you seen Dr. Tod Reel?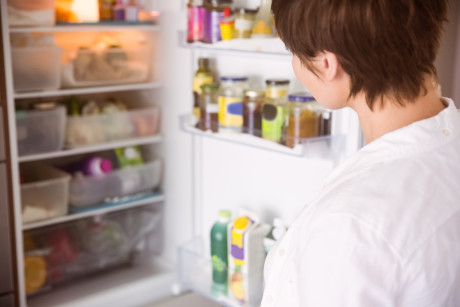 Binge Eating Disorder
Get the facts about binge eating disorder, including symptoms, causes and related conditions.
19 Ratings with 9 Comments
1.0 Rating
February 22nd, 2016
repeated bad experiences
Moved to SC, chose Dr. Reel as family doctor on recommendation of someone who knew him. Am very sorry I did because of multiple bad experiences with him. The two worst: 1) My healthy teen needed a physical for study abroad. Dr. Reel was obsessed with his weight, badgering my teen about dieting, even after being asked not to. The biggest risks for people my child's age are smoking, drinking, drugs, accidents, suicide, risky sex... Dr. Reel didn't ask or say anything about any of those - just went on and on about weight. 2) My own experience was different but equally disturbing; I had gone for a routine pelvic exam and had asked Dr. Reel to let me know when he was ready so that I could relax my muscles before he inserted the speculum. He didn't - just jammed it in with no notice. I didn't feel safe enough (with my feet in stirrups and metal and swabs inside me) to protest, but I left feeling unsure whether he had just not listened to me in the first place or whether I had just been assaulted. Either way, I have not been back and would never recommend him to anyone, child or adult. Our experiences with Dr. Reel traumatized my teen and I to the point where we avoid and dread contact with doctors. Surely that cannot be the goal of a good doctor. If I could have submitted this rating with zero (or a negative number of) stars, I would have.
5.0 Rating
February 11th, 2016
1.0 Rating
January 13th, 2014
Very bad experience
Amazingly cold and unkind. Referred me to a specialist but when I asked him if he could say more, he said, "No," and turned away. I was in so much physical pain that I was crying and he seemed to find that distasteful. The receptionist was very kind, but the nurse was impatient and rude. The offices are full of signs about all the rules that patients must not break. Not a friendly or caring atmosphere. Seems to prize punctuality and order over caring and healing.
1.0 Rating
January 10th, 2014
Don't waste your time....very arrogant!!!
Don't waste your time here. Dr. Reel is very rude and does not seem to care for his patients. My husband and I were both patients of his and neither of us were impressed. He talks down to his patients and if you think you might know what's wrong with yourself....Don't tell him!!!! He'll treat you for something entirely different. It's like he doesn't want you to be right. I'm a nurse ( and no...I didn't go in there acting like I knew it all. but I did have a pretty good idea that my husband had MRSA because I had seen it many times. I just asked if he would test him for it. Well of course he didn't and he treated him with Penicillin (which anyone with any medical knowledge knows that if it is MRSA, it is resistant to Penicillin) Even if he wanted to be arrogant and not test him because I asked him to, he could have at least treated him with a more broad spectrum antibiotic that would have worked against MRSA. But he didn't he let my husband suffer. My hubby started the PCN on Wednesday and by Saturday morning it was much worse & I had to take him to Urgent Care to have the place on his leg cut open and cleaned out. Then he had to have emergency surgery on Sunday. And YES..it was MRSA. I just can't help but wonder if Dr Reel hadn't been so heck bent on not letting someone besides himself be right, would my husband had to endure all he did, Or could it have been prevented. Guess we'll never know but we do know that we won't be seeing this doctor again or recommending him to anyone.
5.0 Rating
August 12th, 2013
good doctor
I don't know what the issue was with the previous reviews, but our entire family has been seeing Dr Reel for more than 20 years and I've never had any problems with him at all. In fact, I recently recommended him to 2 of our friends and they were well pleased with him also. He has taken plenty of time with us during office visits and had a very pleasant and friendly bedside manner. I
1.0 Rating
June 1st, 2013
Please Please do not go to this Dr. He is not caring or personable. He seems rushed and extremely rude! I would not take my dog to Dr. Reel!
1.0 Rating
December 1st, 2012
Not the doc you want to entrust your care to
1.0 Rating
September 27th, 2012
You and your family deserve so much better!!
Please do yourself a favor and find another family doctor that is patient and caring. Dr. Reel is a very unkind persaon and he does not handle himself as a man. He was very disrespectful to a fifteen year old child! An adult would handle himself differently. You and your family deserve so much better!!
1.0 Rating
September 27th, 2012
You deserve better treatment than this doctor.
Dr. Tod Reel is rude impatient and unkind. He was more concern with a 15 minute delay than the well begin of the patients. He is extremely extremely rude. He made me feel uncomfortable. He has no bedside manner. You and your family deserve better than Dr. Tod Reel. I would not take my pet to Dr. Reel!!
4.0 Rating
June 1st, 2016
Nearby Doctors

Dr. Tod Reel is similar to the following 3 Doctors near Spartanburg, SC.

Dr. Ira Early Jr

Family Medicine, Preventive Medicine, Medical Toxicology

Spartanburg, SC 0.32 mi