Rate Now
Share Your Experience
Have you seen Dr. Todd Estroff?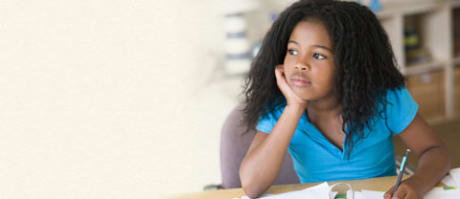 ADHD
Attention Deficit Hyperactivity Disorder (ADHD), including the different types and who gets them.
35 Ratings with 9 Comments
5.0 Rating
July 31st, 2017
excellent doctor
Have been seeing Dr. Estroff for many years. I am alive thanks to this man and that is not hyperbole; he helped me get through a very serious addiction and has always been there for me. This doctor is very serious about helping people with addiction, pain, and psychiatric issues. He is not a "pill pusher" and tries to do the safest, best, most medically appropriate thing for each patient. This sometimes means telling people "no" or that they need to reduce the dosage of medication they are on. This can cause patients to get extremely upset and I believe this is where some of the negative comments come from. Few doctors are willing to deal with pain and addiction patients. We are a highly difficult group of patients who often have multiple disorders and this man not only cares deeply but has given much of his life to helping those who other doctors are unwilling to treat. Other doctors would simply not bother. On top of his caring and sincere nature, he is also an excellent and highly skilled doctor. And he's always available to his patients. He answers his phone directly. I thought the comment calling his "staff" rude was rather amusing as he has no staff, Dr. Estroff himself is the one who answers the phone. Don't let his blunt and direct way of speaking give you the wrong impression; Dr. Estroff is an incredible physician.
1.0 Rating
September 18th, 2016
Poor excuse of a "Doctor"
1.0 Rating
June 13th, 2016
Stay away!
1.0 Rating
May 3rd, 2016
There is no talking with this horrid man. He asks you if you drink, you tell him the truth, that you do Not. He says "All alcoholics Deny it." Then your spouse says that you do not drink. He says "All spouses Enable it." Then he writes Alcohol Abuse in your medical chart. Then your insurance company and your doctors and everyone get this medical record. The 1 good review that he got below must have been written by him, There is No Other Explanation.
1.0 Rating
February 24th, 2015
He is Board Certified in Child & Adol Psych (with a Certificate in Substance Abuse that means very little, pass a minor exam)-- treating Adult Pain Medicine, ostensibly to prevent or treat addiction to narcotic pain meds. Instead of recognizing Severe Pain and Pain Irritability, from Severe Headaches and Severe Spine Injuries, with TBI & ABI Brain Injuries, he diagnosed this patient with Bipolar Disorder, calling it Bipolar Agitation. HIs misdiagnosis is Not just with this patient. I talked with some of his other patients-- and then other doctors, an MD in psychiatry and a PhD in clinical psychology, who both said the exact same thing: "That's what he does, that's his M.O. [modus operandi]." Do not let him ruin your medical record; other doctors rely on a psychiatrist's opinion. And if you have a legal case, his Psych diagnoses, for Physical injuries and pain, will ruin your legal case to get medically necessary treatment of your physical injuries and pain. 10 years later, I am still trying to undo the damage he caused me. I still don't know when this damage will end.
1.0 Rating
March 28th, 2012
RUDE STAFF, Worried about the Little Things, and NOT THE MAIN REASON I CAME
5.0 Rating
January 29th, 2011
Treated by a doctor; not an insurance company!
Finally! A dr. that treats the patient the way they should be treated instead of the way insurance company's force dr.'s to treat patients. Dr. Estroff is one of the few doctors that actually worries about a patient and treats the patient the way he deems appropriate, without allowing insurance companies to dictate or influence any of his methods of treatment or how he diagnoses his patient.Every doctor should think consider how badly insurance companies try to control how they treat and diagnose their patients.
5.0 Rating
February 20th, 2017
5.0 Rating
January 26th, 2017
5.0 Rating
October 31st, 2016