Rate Now
Share Your Experience
Have you seen Dr. Todd Knapp?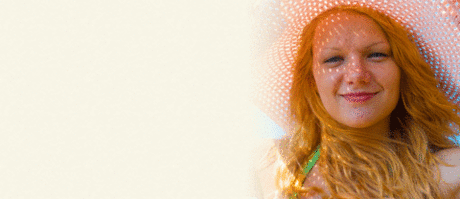 Skin Cancer
Get the facts about skin cancer, including the different types and symptoms.
29 Ratings with 11 Comments
3.0 Rating
September 21st, 2017
good diagnosis, mediocre follow-up
Dr. Knapp diagnosed and removed a melanoma in situ. I am grateful for that. During subsequent checks in the years following, he did not look through my hair or under my bra or underpants. Moles can be ANYWHERE, so I want my dermatologist to look EVERYWHERE-- especially those places that are difficult for me to see. I have found another dermatologist who actually does a thorough check.
5.0 Rating
August 25th, 2017
Best Dermatologist
5.0 Rating
July 21st, 2017
He is the Best.
5.0 Rating
September 28th, 2015
Not Happy
1.0 Rating
August 30th, 2013
Missed diagnosis
On a recent visit with Dr. Knapp I asked him to check a Moh's surgery site that he had performed. I thought it looked like the cancer was returning. He seemed offended and defensive that I would think that one of his surgeries was returning. He looked at the site and said all I see is a blood vein. I didn't agree and decided to get a second opinion from a different doctor and I'm glad I did. The site was biopsied and it confirmed that the basal cell cancer had returned. Even thought it's only been two months since my last appointment with Dr. Knapp, and I do mean my last, my new doctor has frozen eighteen spots with liquid nitrogen, and biopsied two other lesions that turned out to be a basal and squamous cell. So much for Dr. Knapp's thorough "total body skin check". I find this very troubling. What if I had trusted Dr. Knapp. The outcome could have been much different. Why...our immediate family has experienced a death from a metastatic basal cell cancer. Very rare but it does happen. My opinion is that Dr. Knapp is less concerned about patient health and more interested in the $$$$$.
1.0 Rating
June 15th, 2013
Lying physician, unethical physician, including some staff members as well
I considered reporting this physician. Unethical behavior. Crass and arrogant demeanor. I left crying after being berated. The next visit an office worker threw a rag at me instead of handing it to me. The office dynamics with he and his female staff are 'interesting'. They called just prior to appt to rescheduled for an hr later. After making several arrangments with children's schools etc, I made it there at this new time. Then I was made to wait over an hr until my original apt time. This rescheduling game happened every time thereafter until I finally ended treatment early. I don't have confidence in his abilities, especially in comparison to other dermatologists I've seen.He touts that he graduated at the "top of his class". That could mean top 50%. He doesn't strike me as brilliant, but rather sloppy, taking unecessary risks. He pads surveys. They were horrible, then shortly thereafter there are 20 more surveys, all excellent. No other Dr, bad or good, tends to have the survey responses he does. I suppose this is necessary because he is so bad at what he does, he must do damage control somehow.
5.0 Rating
November 2nd, 2012
MUST GO TO
Compassionate, caring. Made me feel like my care was top priority.Answered every question I asked in detail so I could understand. Staff has a wonderful cohesive working group. Long surgery with warm caring staff.Outstanding surgery recovery area.We are so lucky to have this caliber of Dr. in our area.
5.0 Rating
March 30th, 2012
Amazing Work!
1.0 Rating
March 14th, 2012
PROCEED WITH CAUTION!
1.0 Rating
February 17th, 2012
STEAR CLEAR! If I could give zero stars to this physician, I would.
5.0 Rating
May 22nd, 2009
Best dermatologist
5.0 Rating
August 14th, 2017