Rate Now
Share Your Experience
Have you seen Dr. Todd Maraist?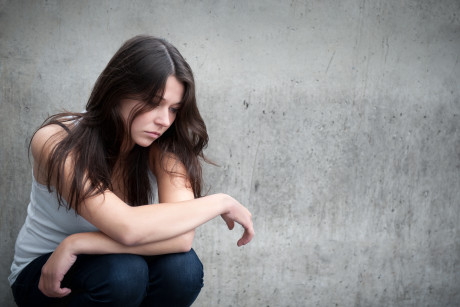 Depression
Get the facts about depression, including the symptoms of the condition and related conditions.
36 Ratings with 12 Comments
1.0 Rating
February 20th, 2016
Run
5.0 Rating
November 13th, 2015
5.0 Rating
July 7th, 2015
Great doctor
3.0 Rating
April 22nd, 2015
Do your research
5.0 Rating
January 20th, 2015
Highly Recommend
1.0 Rating
March 1st, 2014
HORRIBLE
I had heard that Dr. Maraist was one of the best neurologists in College Station, so I was ecstatic. My initial appointment was amazing, and I felt like I had found a great neurologist. However, at my next appointment, I quickly learned that he is extremely rude, and does not care about his patients in the least. I was diagnosed with a rare brain disease shortly before by another neurologist about a 2 hour drive from my home...and Dr. Muraist confirmed on the first appointment that there was no way it was anything else. The second appointment, he told me I was cured (even though it's an incurable brain disease, and my symptoms were obviously still very active). The third appointment (after getting another neurologists opinion and having them write a letter), he told me it could still be active but if it was it was entirely my fault I had it to begin with (A lot of doctors used to believe this disease was the patients fault; however, recent research says other factors play an import role in the development of the disease). This just showed me that he is not only rude and uncaring, but also uneducated. I would not feel so negatively about Dr. Maraist if he showed an ounce of compassion when he talks to people by choosing kinder words. He even talks to his office staff in a rude way.
1.0 Rating
January 3rd, 2014
This doctor and his staff left my 21 year old daughter who is in a wheelchair in the parking lot of his office crying because of pain and made no effort to help her. A doctor with no concern for his patients is of no use. Horrible
1.0 Rating
October 10th, 2012
Rude
Maraist was recommended by my internist.. when I called to make an appointment they said I had to have my doctor send records and he knows that he is supposed to. I asked if they could call and request the required information since I did not know what they wanted.. Maraist's office refused to. Since my internist had done no prior testing or workup.. I decided to find another neurologist.. If the office help is useless and rude,, it is most likely the Dr will be also.. after reading these opinions of others, it appears I am correct..
2.3 Rating
June 22nd, 2012
uncaring
After being in the ER with the worst headache ever, I was referred to him. I wrote down what I had been experiencing for a month with headaches and gave it to him. He just looked at the paper and didn't even take the time to read it. I've always heard that the Dr. wanted to know everything that has gone on healthwise. He sure didn't seem to care at all. Gave antiseizure prescription and ordered an MRI. I had to call for the results of the MRI. I was told from his front office staff that it was fine. No followup at all.
1.0 Rating
April 20th, 2011
brain dead
1.0 Rating
August 10th, 2010
Rude and uncaring
I had to call Dr. Maraist through the answering service after I had been seen in the ER several times in one weekend. The ER was unsuccessful in treating me so the DR. suggested I call my neurologist. Dr. Maraist yelled at me when I got a hold of him, he said my migraine was not an emergency, and to never call him through the answering service again. He did not care what was happening with my health, he did not listen or help me. On top of feeling extremely ill and worried about what was happening to myself, he made sure I felt good and humiliated as well. This was the worst experience I have ever had with a Dr. EVER. This man just does not care about his patients whatsoever.
3.7 Rating
May 11th, 2010
Good at Migraines, his partner is better.
Nearby Doctors

Dr. Todd Maraist is similar to the following 3 Doctors near College Station, TX.