Rate Now
Share Your Experience
Have you seen Dr. Todd Raabe?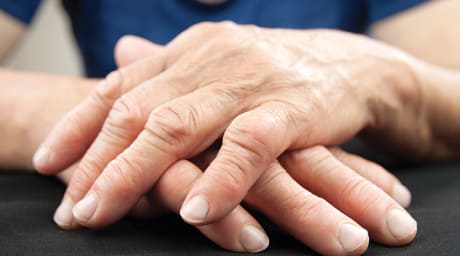 Osteoarthritis
Get the facts about osteoarthritis, including the symptoms and doctors who treat it.
20 Ratings with 10 Comments
5.0 Rating
September 13th, 2016
Dr Raabe is very up to date on technology and surgical techniques. He takes the time to listen and make every attempt to make your joint problem, functional as possible. I highly recommend Dr Raabe as a surgeon. An awesome surgeon that ask for guidance through prayer, for his surgical skill. He prayed with my husband and I prior to my surgery. A very important aspect of patient care and guidance. We have a strong belief of Spiritual Guidance for healing. Thank you Dr Raabe😊
1.0 Rating
February 13th, 2016
2.0 Rating
November 9th, 2015
Unemployed
My surgery made me worse I'm now trying to find a dr. To try and fix what he didn't I'm worse my surgery was in 2005 I was 35 yrs old with low back pain . I opted for surgery to get better he did tell me once you mess with God's creation you may never be the same .had I known then what I know now I tell ever one find a good Dr I now walk bent over I'm on methadone and norco and it only takes the edge off .of corse I followed up but 6 weeks you are still healing you don't know what will happen .I'm 46 now and I am depressed in pain and suffering people see me and thay can tell by the way I walk it's really sad I will never ride horses or dance like I use to . And I'm glad that outhers have done good I can tell you what has happened to me i would not recommend any one and he should call and ask his patients after 6 months how things are I doubt he would won't to try to fix what he made worse. Good luck my friend and take your time.
5.0 Rating
August 16th, 2015
3.0 Rating
April 16th, 2015
5.0 Rating
November 27th, 2014
For those complaining about the length of time to get in and see him don't understand just how hard it is to get in and see a high quality orthopedic surgeon. Dr. Raabe not only sees patients in Tyler, but Long OSS as well, and performs procedures at three separate hospitals. Doctor Raabe first performed a discectomy which unfortunately didn't hold, most due to my trying to do too much early on. I am now scheduled for disc replacement surgery as we all agreed a more permanent solution was best. Doctor Raabe has always been very professional and shows great concern for your needs. He has prayed with myself and my wife on several occasions for a steady hand and healing. I go into this next surgery with absolute confidence in him. And yes, it was difficult to get in to see him to schedule this next surgery, but it is better for there to be a wait with an excellent doctor than it would to get in right away with a doctor less qualified. There is a reason so many people look to Azalea Orthopedics and surgeons such as Doctor Raabe.
1.0 Rating
August 3rd, 2014
no help
Dr Raabe operated on my back. Sent me home the next day with a prescription for 50 mg tramadol. No muscle relaxant. I suffered muscle spasms during the night (really, really bad). My family managed to get a prescription for a muscle relaxant through the hospital. It was on the weekend. I called his office three or four times (I was in such pain I do not really know if it was three or four). They all went to voice mail. The third or fourth call was answered, and when I told her about my pain she replied "What do you expect me to do?" I told her I would call my primary dr. I did this but he is an internist. He called the dr and they offered to see me but I was so mad I didn't think I could look at him. My back still hurts (it is now two months after surgery). I guess I will have to find another dr and see what is going on. I don't think the surgery worked and I have been very careful to follow the instructions of my physical therapist. I would not recommend Dr. Raabe or his staff to anyone. I am very hurt and disappointed because I thought the Spine & Joint Hospital would have really good and caring drs. He did pray with us but I fear he was not sincere. I have lost my faith in drs at the spine & joint hospital. Dr. Goodfried is a godsend, but I don't believe he has an interest in the hospital.
1.0 Rating
August 9th, 2013
Mrs
I would not refer my dog to this dr,after waiting three weeks to get into see dr raabe,and the three weeks was even after another dr spoke on the phone with him about the seriousness of my back! His pa came in first and said they may not be able to fix me at all! Dr raabe comes in like he is god and orders a test asap well that test took two weeks so much for asap,had the test on a monday it is now friday and still dont have the results and my follow up with the dr three weeks after this asap test,so much for him doing surgery on me!!! This dr is in a little circle of drs who refer back and forth and waste pts time and money
5.0 Rating
January 20th, 2013
Ms.
The first time I met Dr. Raabe I immediately liked him. He was very professional but kind and caring also. He answered all my questions. He was very patient with me and made sure i understood what to expect when I have my surgery. He also ask my opinion on certain subjects concerning my surgery. I would definately refer him to my family and friends,
5.0 Rating
June 9th, 2012
Comforting, Knowledgeable.
5.0 Rating
August 21st, 2017
1.0 Rating
June 20th, 2016
Nearby Doctors

Dr. Todd Raabe is similar to the following 3 Doctors near Tyler, TX.