Rate Now
Share Your Experience
Have you seen Dr. Todd Tillmanns?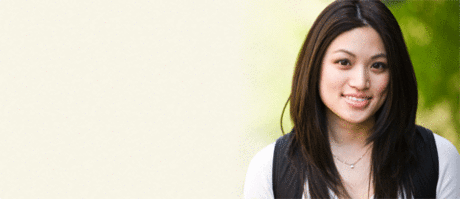 Birth Control
Get the facts about birth control so you can decide which type is right for you.
127 Ratings with 52 Comments
5.0 Rating
October 18th, 2016
Abdominal tumor surgery
1.0 Rating
September 25th, 2016
1.0 Rating
July 11th, 2016
Bad experience
Dr Tillmanns is a bad Doctor. He lacks surgical skills, compassion, communication skills and morals. He over bills you, isn't consistent with the plan from visit to visit and in general just gets annoyed when you ask questions or seek clarification . He needs a serious attitude change. Just because you donate > $150k doesn't mean you can be disrespectful to your patients.
1.0 Rating
June 13th, 2016
Self absorbed insincere
Agree with others. First visits he appears to be attentive but it is not sincere. As you go through treatment and follow up he becomes less attentive and demonstrates that he is not sincere and really has no relationship with you other than a financial one. His big ego is perhaps in response to all that he lacks. During one of my appointments he was super late. I later found out he was tweeting when he should have been in the room for my appointment. Self absorbed for sure
1.0 Rating
June 6th, 2016
@fantastic doctor
You used a very important word. He "seems" to care about his patients. I can assure you as you move through this process at some point you'll realize that all these posts are correct about him. Hopefully he has learned from these comments but my experience is that they rarely want to learn anything because they think they already know everything.
5.0 Rating
June 3rd, 2016
Fantastic Doctod
Dr. Tillmans is wonderful.! I was quite nervous about him after reading all of these negative reviews but was delighted to find him to be quite the opposite! He was very warm and caring! He listened to everything I had to say and addressed all my fears and concerns. He seems to genuinely care about his patients! He did a great job explaining everything and reassured me that he was there for me. I have no hesitations in recommending him. Yes the wait was long but you never know what else is going on (emergencies and such).
1.0 Rating
April 15th, 2016
I'm not sure who to call at West Cancer Center. They don't seem to care about much. Dr Tillmanns was too busy trying to impress the office staff that he didn't have time to take care of me, the patient. I filed a complaint but no one even acknowledged it. I guess the standard is low for the whole place. I would not recommend Dr Tillmanns.
1.0 Rating
April 1st, 2016
Such a terrible experience. Extremely unprofessional doctor and rude staff. Unprofessional and unclean atmosphere. Waited in room for an hour and a half and could hear him telling jokes outside my door and never saw him! I walked out. Could hear him joking and staff cracking up whole time I was in waiting room. Lots of laughter and fooling around. It was like it was a party and not a serious cancer consultation, which it was! Totally unprofessional behavior. Sub par treatment. Whole litany of problems with my visit. Could not in good conscience recommend him to ANYONE. TERRIBLE experience. Would give ZERO stars if that was an option
5.0 Rating
February 18th, 2016
1.0 Rating
February 9th, 2016
Narcissist is the definition of this guy
Wow. The reviews are true. He is self absorbed, arrogant, egocentric, lacking in humility, empathy, self reflection. He flatters those who admire him and belittle those who question him. He runs patients through clinic like a herd of cows to be milked. Never mind trying to ask a question, he needs you to leave so he can see and bill for the next patient. It's about the MONEY. He is in private practice to make money off of cancer patients. What does that say about his character?
4.0 Rating
January 6th, 2016
Befuddled
Wow, I have to say all of these negative reviews have given me reason to pause, but I have to say I have not experienced ANY of the horrible treatment described , other than the long waits on my appt day which I kinda feel like goes with the territory of cancer. The staff of the front desk nothing but nice and professional ( Midtown location), Dr Tillman, whom I met at the Cancer luncheon when Robin Roberts was guest speaker really touched my soul b his testimony concerning one f his patients!!! While I only seen him three times, each time he has been professional, attentive, and knowledgeable and was very thorough.
Nearby Doctors

Dr. Todd Tillmanns is similar to the following 3 Doctors near Memphis, TN.