Rate Now
Share Your Experience
Have you seen Dr. Todd Swanson?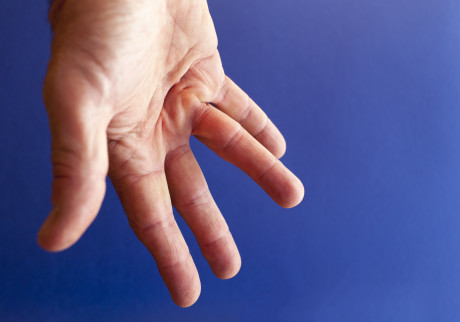 Dupuytren's Contracture
Dupuytren's contracture is a thickening of the tissue beneath the skin of the palm of your hand
26 Ratings with 8 Comments
3.0 Rating
September 8th, 2015
1.0 Rating
June 23rd, 2015
1.0 Rating
May 7th, 2015
50/50
i had a knee replacement ,the surgery turned to be wonderful, 2 years later I had my other knee replaced, not so good , when I woke from my surgery it was a different doctor, dr Swanson didn't come over after surgery, I had notice that the cut on my knee wasn't center, had numbness on my toes and part of my foot, went to see him several times but other doctor would come and of course everyone agreed to give time for the numbness to go, 4 year later the numbness remained , even my walk change , it goes into the other knee but they feel that nothing can be done.
1.0 Rating
May 2nd, 2013
14 dislocations within 2 yrs of his heinous "hip revision"horror
I got in easily...now I may never get out of the endless nightmare of complications of the Invisible Man's pathetic excuse for a "hip revision." It's amazing how readily available he was BEFORE my surgery yet I saw him once for like 6.2 minutes the day after surgery. Despite my repeated complaints something was very wrong, I finally saw him 7 months post op when he learned I was getting a 2nd opinion. I've been assured by 2 out of state specialists that I'd now be permanently in a wheelchair if I'd followed his advice at that time. A top hip specialist in CA took 1 look at my x-ray, frowned and asked me who on earth did this atrocity to me! After my 1st hip replacement, I was skydiving within a year. After Swanson's "work"- I've even dislocated getting out of bed, driving to a Dr appt and just sitting on a couch. I may never get my life back. If you value independence, laughter, fun, enjoying life...and/or dislike constant debilitating pain and a litany of new medical complications...RUN AWAY FROM THIS "DR"AS FAST AS YOU CAN!
5.0 Rating
March 24th, 2012
2.3 Rating
December 3rd, 2010
Is it Production or Care
I'm 2 week post op, so the jury is still out on the outcome. Saw Dr. Swanson for about 10 Min prior to surgery, saw another Dr. from his office for maybe another 10 minutes on 1st office visit. 2nd Visit saw PA for 10-15 min. I was never told what to expect post surgery or about the INTENSE level of pain which would come.This realy must be covered!In hospital saw Dr. Swanson for a couple minutes pre-surgery & maybe 5 min post surg in the hospital; he came by the 1st morning. The next day I was visited by the PA. As for Centennial Hills hospital the care in a word - AWFUL! At one point during my 1st day post op their staff inadvertently disconnected me from my pain med pump for over 1 hour, then REFUSED to provide any additional medication for break though pain. The next day when my pain pump ran out it again took them an hour to change it.Either time the staff showed ZERO urgency to control my pain.I can not yet tell you if Swanson does good work but I can say the process has been blind and not pleasurable thus far!
5.0 Rating
August 25th, 2010
Excellent Result
Dr. Swanson and his team were caring, efficient, and professional. I read the information that Dr. Swanson gave me and my surgical experience was exactly as I expected. My Post-op pain was effectively managed, I was walking pain free the next day, and now 9 days after surgery I feel better than I have in 15 years. I recommend Dr. Swanson without any reservation.
1.0 Rating
December 17th, 2009
Do not see him!
5.0 Rating
March 9th, 2016
5.0 Rating
January 18th, 2016