Rate Now
Share Your Experience
Have you seen Dr. Toni Trate?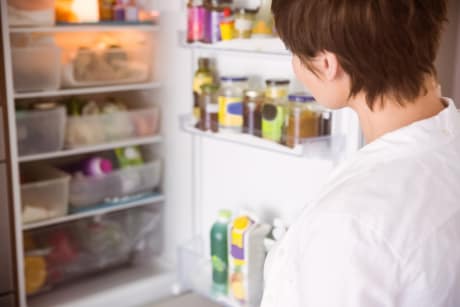 Binge Eating Disorder
Get the facts about binge eating disorder, including symptoms, causes and related conditions.
32 Ratings with 14 Comments
5.0 Rating
March 9th, 2017
Love her
1.0 Rating
October 16th, 2015
Not at all good doctor and staff
5.0 Rating
August 24th, 2015
5.0 Rating
February 25th, 2014
The Best Doctor I Have Ever Had!
I have been a patient of Dr. Trate for a many years. She is the most caring doctor I have ever had. She actually listens to her patients - something most doctors do not take the time to do any more. The best things I can say is that I would not be living today if not for her, she has saved my life more than once. If you want a real doctor than you can't get any better than Dr. Trate.
1.0 Rating
January 24th, 2014
GOOD LUCK
Dr. Trate is not a good doctor her morals are completely wrong. She acts as if she knows everything but in all actuality she does not. Her staff are amazing and they are well educated they just aren't allowed to express how intelligent they really are because of Dr. Trate. I have been in the office when Dr. Trate has talked down to her staff, but her hands on her staff and just treated them so unprofessional. She does not know how to run an office and she does not know how to diagnose people properly. She can never keep good staff because they see how rotten and selfish the Doctor truly is and they don't want to be brought down with her. If you are looking to be drugged up then this is the Doctor for you but if you want healed and a full happy life go somewhere else. Dr. Trate does not care about her patients she just tries to get as many patients in as possible. She over works her staff to the max and doesn't even give them credit. If I was her staff I would have quit along time ago. Be careful going to this doctor you have to sit in the waiting room for a long time. The reason staff is the way they are is because she starts in on them as soon as they walk in the office and put them in a bad mood. I know that is no excuse but if you really knew who your dr was you would understand or not go to her unless you are one of the patients who seek medication. She is DO and should not even prescribing the amount of medication she does she should be using holistic measures but if she did that she wouldnt have any patients. Think about going to this Doctor wisely.
2.3 Rating
December 12th, 2013
bad staff
as a whole doctor looks does good to patients, but her staffs are horrible. They dont have any respect to the patients, they are so stubburn and even dont have any idea what kind of nurse they are, where they got such kind of nursing education and on what basis doctor hired them...they first need to go to behaviour class and then come to work... after waiting for 1.5 hrs i was able to see the doctor...very long waiting time....they take patients double booking for the same time.....you definitely need to imporve on that area doctor...
1.0 Rating
October 10th, 2012
Go where someone will hear out
1.0 Rating
June 1st, 2012
horrible
2.3 Rating
July 13th, 2011
Eurgg...
Most of the office stakk is great however there is one medical assistant that talks way too much about her personal relationships that happen outside of the office and the cuss words that can come out of her mouth is not what I want my children to hear..she even asked me to be her "facebook" friend...nuts isnt it?? The other two are very sweet and know what they are doing..
2.3 Rating
July 19th, 2010
Terribe, unprofessional, lack of bedside manner
Last fall I had pain issues and repeatedly begged Dr. Trate and her office staff for a specialist referral. She wouldn't oblige, so for 6 months I put up with her inaccurate diagnosis as my pain got worse. She also said things like "it's all in your head" "you're just depressed" and "no specialist will see you." Finally I was fed up enough to switch to a new primary care physician, where I was referred to a specialist IMMEDIATELY. I am happy to say that I am now recovering from surgery and finally on the road to being pain-free. If it hadn't been for Dr. Trate, I probably would be totally healed by now. There's no way for me to know how much additional damage I did by wasting my time with Dr. Trate. If you want a professional, knowledgeable and kind physician I would look elsewhere. She makes split second diagnoses and prescribes pills instead of treating the problem.
5.0 Rating
July 9th, 2010
Pleased Patient