Rate Now
Share Your Experience
Have you seen Dr. Tonya Adams?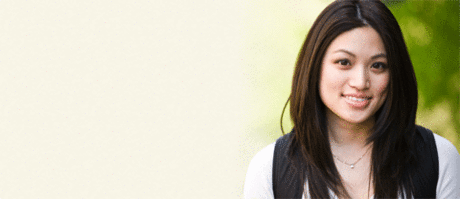 Birth Control
Get the facts about birth control so you can decide which type is right for you.
21 Ratings with 9 Comments
1.0 Rating
October 16th, 2015
I had been waiting for a test result that Dr. Adam's ordered and her opinion/report about my medical issue for over a month, despite my follow up calls. Finally, I asked her assistant to send the Dr.'s report to my primary physician and I was told she would not issue a report. I visited this doctor to get her opinion, but received nothing and I only wasted my time and money.
1.0 Rating
April 27th, 2015
It has been 6 days since an urgently ordered test was run. The results were faxed over to her office the day of the test yet no one has bothered to call me with the results despite 4 messages left. In desperation, I retrieved the results myself and had another physician go over them with me on Friday before the weekend. It is now the end of the work day Monday, and I still haven't heard from them. Thank goodness I learned there is nothing serious going on, but that doesn't excuse the lack of follow-up on a matter that could have been very serious.
5.0 Rating
January 16th, 2015
2.3 Rating
October 4th, 2013
Great doc but unavailable & horrible staff
Dr Adams is a thorough clinician who listens and tries to help. As many of the reviews point out, the office is a major problem. Plus Adams wants you to meet with her PA a lot rather than her. Appts are impossible to get in a normal amount of time. They schedule colonoscopies without a meeting with the doc first. I always was rushed and they were always late. My internist did tests, found out I had a parasite, and Adams sent me a letter saying I was fine after a review of the results! Oops on her! Went to an infectious disease doc who treated me for the parasite. Unfortunately I can't go back to Adams because it's too much stress dealing with the office and trying to get to her. Fairly unimpressive when I consider the parasite situation.
5.0 Rating
August 20th, 2012
Seems to really care about her patients
5.0 Rating
April 20th, 2012
GRRRREAT!
2.3 Rating
August 27th, 2011
I came to see Dr. Adams because I have an ongoing abdominal issue that has gone undiagnosed and having already seen my GYN, primary care, etc . I waited in the waiting room for 30 minutes and hen sat in the exam room for another 30. One of the other MDs came in to "get me started" and when Dr. Adams finally arrived she told me she had no idea what the problem could be and assigned a bunch of tests that included colonoscopy and CT with iv contrast. I asked her if these were safe during pregnancy. She told me colonoscopy should be safe and wasn't sure about CT told me to ask the radiology center. I would assume any board certified physician could tell me if radiology is safe during pregnancy. Turns out the normal guidelines for this are no pelvic CT or colonoscopy during pregnancy unless it's a critical situation. Why his woman didn't explain his to me is alarming.
3.7 Rating
August 13th, 2011
Great doctor, inefficient staff
Very high volume office with patients with high maintenance needs. My appt is always getting rescheduled and once was erroneously canceled without being told. Prescriptions are not call in correctly and cannot be filled properly and the pharmacist cannot get through to fix the error. Also had lab result put on an incorrect template. I though I had someone else's results! Left practice due to not needed this extra drama in my life.
2.3 Rating
February 9th, 2011
Knows alot but too busy to share it with you!
The 1st visit went WELL, Dr.Adams seemed 2listen & be interested in finding an answer for me. After that, I had all the tests & lab work etc.I was asked 2come back for results in abt 10days & each time I couldn't get an appt for wks(usually over a mo). When I did get back in, I was left in the room for over 45mins like they forgot me. Forgetting me in the room seems 2b the "normal" now. Dr.Adams seems 2have lost interest in finding out what's wrong &more interested in rushing me out the door now. Her assistant Kathy,is HORRIBLE! I had a Rx that ran out &she told me I needed2 make an appointment b4 she would refill. I made the soonest appt but they couldn't see me for 1.5mo & my Rx ran out b4 that. I got drastically worse &she ignores voicemails. The pharmacy tried 2get in touch w/Kathy but NO WORD BACK.When you do talk 2her she is ALWAYS rude, like I'm wasting her time. Assistant Kathy is enough 2get a new Dr. even if you ignore the LOOOONG wait. The scheduling guy is AWESOME!
5.0 Rating
August 29th, 2017
5.0 Rating
August 13th, 2017
5.0 Rating
April 9th, 2017