Rate Now
Share Your Experience
Have you seen Dr. Tor Shwayder?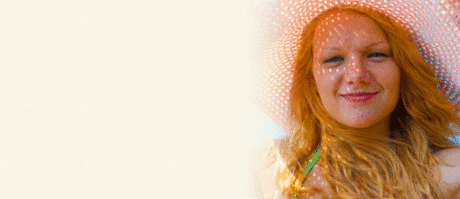 Skin Cancer
Get the facts about skin cancer, including the different types and symptoms.
22 Ratings with 7 Comments
1.0 Rating
August 17th, 2016
We spent almost 2 hours for an appointment. When he finally arrived for the appointment, he barely attempted to make any interaction with the patient, my four year old son. He continuously made sexist comments throughout the appointment and kept checking text messages from his wife which he kept commenting on. It was very unprofessional. He even remarked how he would hand me the paperwork instead of my husband because I was just going to take it from him the second we left the room. We will be finding another dermatologist. He is lucky my four year old son probably didn't understand his sexist comments.
2.3 Rating
July 10th, 2013
Knowledgeable, but rude.
If you're looking for a very smart and informed doctor about anything dermatology related, then this is a great person to go to as he seems very informed about the dermatology field and will answer any questions you have. I would strongly recommend not going to this doctor, however, if you choose to not vaccinate your child as he will basically call you an idiot and that you are playing with your child's life. I would not recommend him to anybody I know that has children, choose a different doctor if you don't vaccinate.
2.3 Rating
July 9th, 2013
Good dermatologist, although very against non-traditional vaccine scheduling
Very knowledgable about dermatology. Attacked my decision to delay vaccinating my infant although it was completely unrelated to the reason he was being seen. Had difficultly focusing on actual condition due to his insistence that I was setting my child up for death or serious injury by not immediately immunizing him. He had a lot more to say about my vaccination choices than he did about the presented dermotological issue. I found him to be condescending. I felt like he thought I couldn't understand because i look very young. Overall if you are looking for a knowledgable dermatologist he is great. But expect to be belittled, and if you don't vaccinate, choose a different doctor.
2.3 Rating
September 4th, 2012
5.0 Rating
August 8th, 2011
Outstanding physician
5.0 Rating
December 11th, 2010
The Sidaway Family
Our daughter Amy was treated at about 4 weeks of age for a hemangioma. We had been told once it appeared that we would have to just wait and see what happened. As a child I had a VERY large hemangioma that never went away and was very large. Dr. Shwayder treated it by freezing it in sections and we went for about 4 treatments. By the time she was 1 year old it was virtually gone. Many people are disfigured for years with hemangiomas and some suffer for longer - - we are SO THANKFUL that Dr. Shwayder took such good care of our girl and she is a BEAUTIFUL 5 year old now!!! He is VERY FUN, is GREAT with KIDS, has a great sense of humor and great bedside manor - with both KIDS & PARENTS!!!
3.0 Rating
August 4th, 2016
5.0 Rating
November 4th, 2015
1.0 Rating
July 22nd, 2015