Rate Now
Share Your Experience
Have you seen Dr. Tousif Pasha?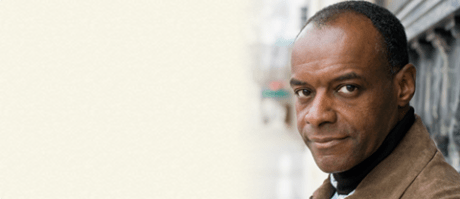 Colonoscopy
Get the facts about colonoscopy, including how and why it's done and doctors who perform the procedure.
48 Ratings with 16 Comments
4.0 Rating
July 21st, 2017
3.0 Rating
June 12th, 2017
Like the doctor but office staff is very difficult to work with.
5.0 Rating
March 10th, 2017
very warm Dr.
5.0 Rating
February 7th, 2017
5.0 Rating
August 16th, 2016
2.0 Rating
March 12th, 2016
Lack of time
3.0 Rating
February 14th, 2016
I felt very good talking with Dr. Pasha, me made me feel at ease. I did have significant pain after my colonoscopy, and felt it wasn't explained well. My instructions for prep, I followed exactly but didn't feel I was well prepped. All in all..."better than colon cancer."
4.0 Rating
October 28th, 2015
1.0 Rating
February 12th, 2015
1.0 Rating
June 20th, 2014
Never saw doctor. Wait was too long
First appointment for consultation was relatively on time. Dr Pasha did not wear a lab coat, but a Tommy Bahama style shirt, which seemed a little unprofessional to me. Second appointment was for colonoscopy. I waited two hours in the waiting room before they took me back. When I complained to the receptionist and asked for a refund for my deductible she said "your paperwork says you could be here for two to three hours. What difference does it matter if you are up here or back there?" Had the preparation for the procedure not been so unpleasant I would have walked out. When I returned two weeks later for my follow up consultation at 9:25 in the morning, the office was packed, no seats available, with several patients standing. I was told the doctor was half an hour late, but that was just an estimate. I was told if I did t want to wait I could make another appointment and leave. Since my colonoscopy was two hours late I didn't believe her, based on the number of patients in the room. I asked for my paperwork and left to find a gastroenterologist more caring, and respectful of other people's time. I felt like this was a factory. ( the room where the colonoscopies are performed, didn't have walls, but curtain separations which seemed cheap and creepy.) I think the doctor intentionally over books and has discourteous employees to make as much money as possible. I Can't say anything about my visit or confidence in him because we never discussed the results of the procedure.
1.0 Rating
August 14th, 2013
Long Wait Time
I arrived early for my 9:30 appointment & signed in. I counted 17 seats in the waiting room & all were full. It was 10:00 when I was given the obligatory paperwork to fill out. I asked how much longer I was expected to wait & was told they needed time to process the forms. It was 10:35 when I was called back to an exam room. By then I was very uncomfortable & nervous. The nurse came in soon after & I only had to wait a few more minutes for the doctor. I complained about the wait time to the nurse & doctor, who both said they had gotten behind & is not something that normally happens. The nurse & doctor were both friendly & courteous. The doctor freely answered all my questions. While I appreciate a doctor that treats you as a fellow human being to your face, I have a problem with ones that don't respect your time.
1.0 Rating
February 28th, 2012
No consideration
I have had two office visits - the wait time for the first was over 2 hours (for an appointment that took 10 minutes), the second was an hour and a half (for an appointment that took 3 minutes). When I had my endoscopy and colonoscopy, he didn't even bother to see me while I was conscious, either before or after. When I had my follow-up appointment, he refused to address my questions and never even made eye contact, staring at his computer the entire 3 minutes and dismissing my questions.