Rate Now
Share Your Experience
Have you seen Dr. Tracey Kuntz?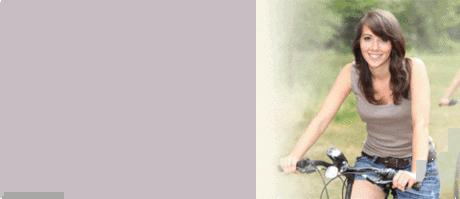 Endometriosis
Get the facts about endometriosis, including symptoms and parts of the body that may be affected.
16 Ratings with 5 Comments
1.0 Rating
January 6th, 2017
Find a different dr.
5.0 Rating
December 17th, 2013
Couldn't ask for better
I started seeing Dr. Kuntz 8 years ago, I've have one pregnancy and she was amazing the whole time. If I had concerns she would call me back rather than having a nurse or someone call me. I delivered a wonderfully healthy baby at 40 weeks and 4 days thanks to Dr.Kuntz. I'm not entering my 2nd pregnancy and wouldn't choose any other doctor. My Mom, Sister in law, and 2 of my best friends now see her as well. I don't think she trys to scare anyone, just making sure you understand all of the facts. I did put a 3 on Promptness but she's an OB doctor with patients that need to come in at the drop of a hat so I'm ok waiting a little while for that.
5.0 Rating
August 19th, 2013
Wonderful Doctor
Dr. Kuntz is wonderful! I switched to her at the beginning of my third pregnancy. She did not miss a beat. Very cautious, caring and extremely knowledgeable. Many nights she called me in the evening to go over test results or check on me. She made me feel like I was her top priority. My two best friends told me about her and they love her as well.
1.0 Rating
October 26th, 2011
Cold bedside manner
I will agree with a previous review, Dr. Kuntz has a terrible bedside manner. Makes you feel as if you are a terrible bother if anything goes wrong in your pregnancy. She refuses to acknowledge any unusual symptoms if she hasn't heard of other patients having them before and quickly dismisses them. Very very cold personality.
1.0 Rating
May 19th, 2011
Do not see Dr. Kuntz
Dr. Kuntz was my first OB, with my first pregnancy. I stuck with her through the whole nine months, since I didn't know how much better other doctors are. Her bedside manners could use some drastic improvement, and three of my friends who've had interactions with her all agree. I trust that her intentions are good, wanting you and the baby to be as healthy and safe as possible. But she made me extremely anxious toward the end of my pregnancy. She would always try to scare me with the worst possible scenarios in order to try to get me to do what she wanted. In my case, she was trying to get me induced when I was only one day past my due date. The manipulation increased the further past my due date I got. At one office visit, I was left back in a little room hooked up to the fetal monitoring machine for at least 2 hours, and someone came in to check on me just one time. I would not give in to her manipulations, and delivered a perfectly healthy baby 10 days past my due date. Dr. Kuntz is very head-strong, and acts like she needs to prove herself. There are other doctors at this office who are way more kind, honest, and caring about you as person. Dr. Kuntz made me feel like I was just another patient she needed in order to prove herself as a doctor. Try Dr. Link, my number one choice for an OB, or Dr. Nusz if you prefer a female (she is very sweet).
1.0 Rating
July 12th, 2017
5.0 Rating
February 16th, 2016
5.0 Rating
November 5th, 2015
1.0 Rating
October 22nd, 2015
5.0 Rating
January 19th, 2015
5.0 Rating
October 4th, 2014
3.7 Rating
September 8th, 2014