Rate Now
Share Your Experience
Have you seen Dr. Tracy Cook?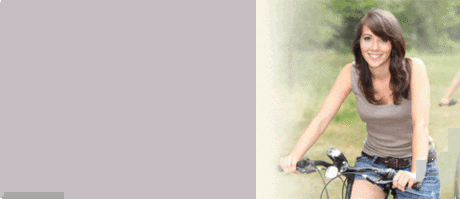 Endometriosis
Get the facts about endometriosis, including symptoms and parts of the body that may be affected.
Quality Rating
Highly Satisfied
28 Ratings with 11 Comments
5.0 Rating
October 9th, 2016
1.0 Rating
March 11th, 2015
My first appointment with her went fine but on one occasion I had to wait 45 minutes in the exam room while I heard her laughing and talking with a patient in another room. I had to leave and she did call and apologize so I continued to see her., until I was having some issues and she had a tech do an ultrasound and then afterward called me in her office to tell me I had ovarian cancer. She said I needed a hysterectomy immediately. What followed was nothing short of a nightmare. After telling me this, her office staff was rude and uncaring, she didn't follow through with what she told me she would do after this devastating news so I sought out a second opinion. I got into an oncologist who did a complete exam and said I did not have ovarian cancer and did not need surgery. She was put off by my seeking a second opinion, but thank God I did. Her intentions may have been good, but she relied on a technician's "opinion" without doing the ultrasound herself and then gives someone news like that???? I would find another OBGYN, there are literally hundreds in Columbus.
1.0 Rating
March 27th, 2014
Long wait. Rude, nasty attitude.
I was supposed to see another MD, but she was out on leave. I had to make an appointment with this woman. I waited forever. Then she rudely told me she had to care for someone else and I could leave or continue to wait. I was really sick. So I waited. She came back and was so rude. She had a medical student with her that apologized for her rudeness when she left the room. I don't know if she was having a bad day. However, I would not go to this insensitive woman. There is no reason to be so rude.
5.0 Rating
January 28th, 2014
Dr. Cook is fantastic! She has a great bedside manner. She listens well and is attentive. I've been going to Dr. cook for about 10yrs., I used to get annoyed with the wait time however I have noticed that in the past 2 -3 yrs that has changed (right around the time the Worthington office closed) I was just there for my annual exam and was in/out in less than 45min. I have no complaints about the wait time anymore. If I had anything that I would like to see change it would be that I wish the offices were a little warmer (nobody likes to be naked and cold) and I wish they would use real gowns instead of those paper shirts. I have recommended at least 5 people to her and ALL of them are still with her and very happy.
1.0 Rating
September 17th, 2013
1.0 Rating
January 28th, 2013
RUDE
Dr cook is the most self centered, rude gyno I have ever come accross. She would not help me and make my accomadations that I wanted to ensure my health. She was rude and disrespectful and when I called her out on it. She did not appologize. She said "I guess you cant make everyone happy" RUDE It is my body and my treatment. She didnt even try to help me.
3.7 Rating
July 8th, 2012
5.0 Rating
January 20th, 2012
Excellent doctor & team
I've been Dr. Cook's patient for over 10 years. As a doctor, she was compassionate, gentle, and simply amazing throughout our heartbreaks of miscarriages. During this pregnancy, she has been nothing but terrific (and the nurses, especially Hailey & Paige, are just as amazing). It may take a few minutes to wait to see her, but it's well worth it as she takes time to treat each patient. Excellent doctor & team!
5.0 Rating
September 28th, 2011
Well worth the wait
The unusually long wait time I had to see Dr. Cook was well worth it! She is a wonderful, gracious, caring and kind doctor. She helped me out with a problem that no one else cared to look into. I left her office with such a sense of relief that I almost danced down the hallway! She and her staff are outstanding!!
5.0 Rating
August 24th, 2011
<3
5.0 Rating
May 23rd, 2016