Rate Now
Share Your Experience
Have you seen Dr. Ty Olson?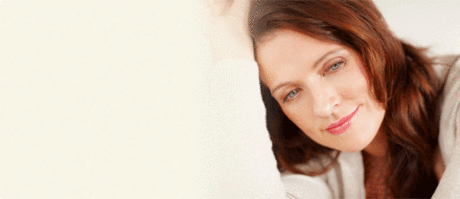 Epilepsy
Get the facts about epilepsy, including the different types, symptoms and causes of the condition.
Quality Rating
Highly Satisfied
42 Ratings with 11 Comments
1.0 Rating
June 17th, 2017
Very disappointed
I've been having back problems for 24 years. Two major surgeries, countless procedures over the years. Over the last year and a half, my back pain has been bad. So we did some lab tests, two 15 minute appointments and he determined I was fit to work. No physical evaluation, no physical therapy to determine my physical condition, no discussion on the matter, although in his final report he says we had that conversation. He has cost me my disability benefits, and I'm still no better off. He is in no position to make such a conclusion based on two office visits and the fact that just because his tests came back negative that must mean I'm able to work. He's not here seeing me in pain, sleepless nights, popping pain meds like candy, and now he's weighted me with a major financial burden. Maybe if we had a discussion on the matter of me physically, maybe things would have been different. Very irresponsible on his part not knowing his patients condition. As far as I'm concerned, I was nothing more than a file number putting checks in the folder. Meanwhile, my nightmare continues and now to add, my disability has been cancelled thanks to him. FYI, just because his test results come back negative, it doesn't mean nothing is wrong with you. Consider this a warning, I was told by a reliable source that in the 4 years this source has known him, he has NEVER put someone on disability or continued their disability.
5.0 Rating
September 12th, 2016
So glad to have found him
4.0 Rating
July 13th, 2016
Teacher
He absolutely put me at ease. I was able to go into my surgery ( it's been 3 and a half years) with faith. I had mentioned to him the day before that I'd like to pray holding his hand. Before administering the anesthesia, he reminded me about the prayer. He is a man of faith, is polite, kind and above all a gifted surgeon.
5.0 Rating
June 28th, 2016
5.0 Rating
December 19th, 2014
Wonderful Doctor
5.0 Rating
October 4th, 2013
ETV brain surgery
When faced with a decision on needing brain surgery, my husband and I interviewed three doctors. Dr Olson is compassionate, had a better solution to my problem and I am so happy he was my surgeon. i feel great and have actually referred another friend to him and he did her back surgery. KUDOS! Only complaint is the wait time. But that is probably due to his taking his time with each person. You are never rushed.
5.0 Rating
April 1st, 2013
Highly gifted surgeon. He truly cares about his patients. He is the best!!!!!
5.0 Rating
June 13th, 2011
My sciatic pain
I came to Dr, Olson with major sciatic pain & numbness through my left butt cheeck all the way down to my toes in my left foot. He took a look at my MRI that I presented him & in a matter of minutes he was decribing to me in detail what was happening in my spine and what can be done to get my life back. Three weeks later I was in the recovery room with NO PAIN in my body. It has now been about four weeks since my surgery and I'm up & walking around ready to return to work. My scar is less then an inch long & the "PT" is easy. Thank You "Doc" for your knowledge and wisdom. You are my hero & thanks for giving me my life back. You have made my wife, children & I very happy once again. Keep up the good work.
5.0 Rating
February 2nd, 2011
Great Doctor
5.0 Rating
May 27th, 2009
5.0 Rating
February 8th, 2009
Ty Olson, MD
I had a rare meningioma tumor in my spinal canal. I came to Dr. Olson with my MRI report. I was going numb from under the breasts down to my toes. I was having a very hard time walking. The tumor was closing 90% of my spinal canal. Dr. Olson was a caring, brilliant doctor as he explained to my husband and I my condition. He performed this rare, delicate, 6-1/2 hour operation assisted by his associate Dr. Estin. Right after surgery while in the recovery room I could feel the circulation returning to my legs. The numbness was going away. Today I am fully recovered. Dr. Olson's God given talent is amazing. I have my life returned. I thank God everyday. Dr. Olson is the BEST DOCTOR IN THE WORLD to me.
5.0 Rating
September 18th, 2017