Rate Now
Share Your Experience
Have you seen Dr. Ulla Laakso?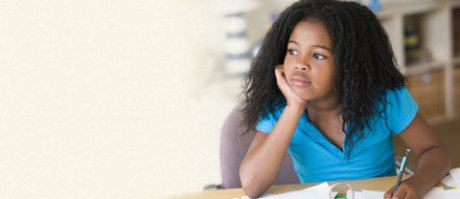 ADHD
Attention Deficit Hyperactivity Disorder (ADHD), including the different types and who gets them.
55 Ratings with 16 Comments
5.0 Rating
November 16th, 2016
I've been seeing Dr. Laakso for about 9 years. When I first moved to NYC, I was having some concerning symptoms. She told me that I was taking too much medication and lowered my dose right away. She encouraged me as to how healthy I was and suggested lifestyle modifications instead of just prescribing more medications. For years now, I've been going to bed early, rising early and exercising outside in the sunlight all year. These lifestyle modifications were so life changing and life enhancing. I wish that more psychiatrists looked at lifestyle and had a more holistic approach to helping patients achieve the best mental health. She has been so encouraging over the years and always reassured me. I also greatly appreciate the early morning appointments and that fact that she is always on time. I'm grateful to have found her and not looking forward to her retirement one day.
1.0 Rating
January 22nd, 2016
Ulla Lakso misdiagnosed me and overprescribed meds for years
Ulla Lakso is a dangerous psychiatrist. She misdiagnosed me and concocted a "cocktail" of drugs for me that had my hands shaking and and feeling like I was watching my life go by from the sidelines. When I found another psychiatrist, she never called to find out what happened - despite the number of drugs she had me taking.
5.0 Rating
October 1st, 2015
1.0 Rating
June 30th, 2015
Horrible
Wow, I was just checking to see if this woman is still practicing & can't believe she is. In 2007 I was referred to her as I was suffering anxiety attacks. She sat me in a small room to take a kind of test for Bipolar syndrome. I told her I had been diagnosed in early 90's as clinically depressed due to a chemical imbalance but she insisted I was bipolar & prescribed Depakote. Each time I saw her, she added a new prescription on top of the previous ones until "we could find the perfect cocktail of prescriptions" for me. The last straw was when she prescribed Lithium; I felt I was going out of my mind by then & feeling suicidal. I called to make an appointment to see her asap & was told to see her two days away & when I told whoever answered the call that I was feeling suicidal, she said I'd still need to wait two days to see her. Not once was I told to go to an emergency room if feelings persisted. I ended up trying to take my life & thankfully my mom & sister had a key to my apartment & knew I wasn't feeling right and decided to pop in and check on me. They found me unconscious & took me to the hospital where I was finally treated properly & am doing very well on ONE single prescription for my depression, Lexapro. The doctors that saw me at the hospital couldn't believe all the drugs she had me take. Shame on her!
1.0 Rating
February 4th, 2015
Horrible Experience
1.0 Rating
January 17th, 2015
Minorities Beware
If your a minority don't bother going to this doctor unless your looking for verbal abuse all under the guise of helping you. She is nasty, arrogant and likes to make you feel like she is doing you a favor. She is unprofessional and behaves like she is on a mission since she is more educated than you are.
5.0 Rating
November 24th, 2014
Caring and knowledgable
I am mystified by the negative comments. Dr. Laakso has been extremely helpful in dealing with my bipolar illness. When I first began seeing her two years ago, she switched medications and I saw immediate improvement. She is caring and knowledgeable. I think it is important to realize that the occasional disgruntled patient is far more likely to post a comment than the many, many patients that Dr. Laakso has helped.
1.0 Rating
September 26th, 2014
1.0 Rating
February 3rd, 2014
a DISAPPOINTING dR VISIT
1.0 Rating
June 15th, 2011
Terrible!!!
1.0 Rating
November 26th, 2010
worst doctor ever............
This doctor should have her license revoked. She is not compassionate at all, prescribes drugs like they are candy and changes doses and type of meds weekly. This doctor has had me on a roller coaster ride for the last year. Recently I admitted myself to a psychiatric clinic and got the help I needed, Laakso could not have been further from a correct diagnosis. What makes it worse is that she gives off a feeling of complete carelessness towards her patients. I will never ever go back to this doctor. I am well on my way to feeling much better since getting the help and diagnosis I needed. I hope this review gives you something to think about and that you dont waste a year of your life like I did.
1.0 Rating
July 8th, 2010
diagnosis undetermined = must be bipolar
I've seen Dr. Laakso for around 6 months. Average appointment is 5-10 minutes and consists of the question of how the latest med (provided by pharm reps; she confirmed only having knowledge of what pharm provides) is and then a new prescription based on that answer. She latches onto whatever she wants to hear in what you say. Chaos in home results in, "are the children not well disciplined?" My psychologist disagrees with her diagnosis (thinks ADD/ADHD) yet she responds with, "you said you weren't ADD the first time I saw you," and then continues to treat me as bipolar. Every visit is extremely stressful, from the blunt office staff to the shy-of-hostile appointment itself. At least it's short.