Rate Now
Share Your Experience
Have you seen Dr. Ulupi Choksi?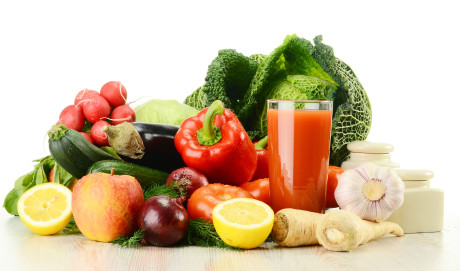 Type 2 Diabetes
Type 2 diabetes is a chronic disease in which your body is unable to maintain a normal blood sugar (glucose) level.
35 Ratings with 14 Comments
3.0 Rating
February 25th, 2016
Good doctor, bad staff, too rushed all the time.
2.0 Rating
December 11th, 2015
Do not Recommend
I recently waited 90 minutes to be seen. I informed the staff I had a teleconfernce at 2pm. At 2:15 the MD came in the room and was rude about me beign on the phone. I explained that I did nto have 4-5 hrs to be in her office as she did not take into consideration my travel time or wait time. I explained that I expected her to be on time, ready, and willing to provide assistance. She said she was a doctor and I explained to her that I was a professional which she was not. The office has a new billing system and I am being doubled billed. She tried to force me to see her PA. I informed her that I would do no such thing. This is not a Family Care Practice but a specialty. I will be leaving her office as soon as my health has stabilized. She is only focused on diabetes and not surrounding care of diabetes such as gastroparesis, nutrition, yeast infections, vision issues, etc. She is not a horrible doctor just not a preferred doctor. Does not partner in your health with other physicians. It is sad when the staff takes lunch and you are waiitng for an appoitned scheduled time and are delayed for your life. Cut out 3 hours of your day of you plan to visit the office. Also, she does labs every visit. Why who knows. Just wasteful.
1.0 Rating
June 10th, 2015
AVOID this doctor at all costs!
I made the appointment weeks in advance, completed the packet of information mailed to my home, and showed up early for the appointment. I was told that I had no appointment and that they didn't even have a record of me in their system. When I asked them how I might have received the packet of information they sent me. I told a blank stare, "I'm the only one here because all the others have quit," and no apology for my time or 45 minute drive each way. AVOID! AVOID! AVOID!
1.0 Rating
March 24th, 2015
1.0 Rating
May 23rd, 2013
Worst MD ever!
The first appt was with the MD but a yr later I never saw her again because her hrs are 11 am -2pm. Factor in lunch during those hours and there you have it. The PA covers all follow-up visits. They want all labs done in the office and the waiting room was full of people drinking water bc the person ( who admitted she flunked out of LVN school) couldn't draw the blood due to incompetence. Prescriptions are written for 90 days with no refills. This means you cannot use mail order and it also means you must make an office visit before your Rx runs out. My mother was dying and I had to make a trip out of state. I called the office to have a Rx called in and was told that the PA was not in the office....turns out that nobody is on call after hours! The only reason this office is open is to get your money! The office staff is rude and disorganized. Find another doctor!
2.3 Rating
March 28th, 2013
I wish I would have listened to all the comments on this dr. and her staff. I have been going to her for 9 months and nothing has been done to help with my health issues. The doctor has no regard for her patients. They expect you to do the insurance work for them. If you're looking for answers to your health problems this is not the place to go. They won't tell you they don't have all the information from insurance until you've waited an hour in the office then they come in and reschedule you. There are too many other endocronologist's that care about their patients to waste your time here.
5.0 Rating
October 22nd, 2012
5.0 Rating
October 15th, 2012
5.0 Rating
September 17th, 2012
5.0 Rating
August 21st, 2012
1.0 Rating
April 10th, 2012
Doctor and Front Desk
The Doctor has a terrible bedside manor and her and I think it's the front desk or office manager, whoever she is, they are RUDE to their staff. The PA and other medical staff is very friendly but I feel sorry for them working for such a rude doctor and office manager. No wonder such poor reviews. New patient and I won't be back ever.
2.3 Rating
February 10th, 2012
Look for different experience!
Nearby Doctors

Dr. Ulupi Choksi is similar to the following 3 Doctors near Shenandoah, TX.