Rate Now
Share Your Experience
Have you seen Dr. Uma Gavani?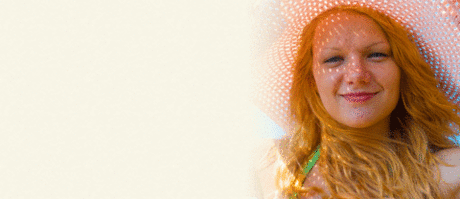 Skin Cancer
Get the facts about skin cancer, including the different types and symptoms.
35 Ratings with 13 Comments
2.0 Rating
March 22nd, 2017
Horrible Bedside manners and not caring to your needs
5.0 Rating
August 10th, 2015
5.0 Rating
April 21st, 2015
1.0 Rating
February 12th, 2015
Save yourself from attitude and ignorance! Their are much better allergist!
Dr. Uma Gavani is such an ignorant and rude woman. I don't even know why she is a doctor because I don't get the impression she is trying to help me in any kind of way when I see her. When I ask her questions, even simple ones, she flips out and gives me attitude saying things like "what do you want me to do about it", or "their is no magic fix for allergies". It's just a simple question that you should be able to answer so calm down Dr. Gavani. I always have a balance no matter what even with two good insurances. After two years on allergy shots I only feel minimal changes. Time to switch, it's been a long time coming! This doctor just walks around like she's aggravated at the world, meanwhile her staff doesn't even speak when she comes out of an exam room.
1.0 Rating
December 12th, 2013
Look Elsewhere
After over 7 years of going to her for my child we finally had enough. She was running late as usual. Only 45 minutes this time, usually longer. One time it took over 1.5 hours to see her. Claims there were some sick people that came in. Sick people at a doctors office? What a surprise. I would have believed that if our name was not the only one on the sign in sheet at the front desk. You have to sign in when you get there. Also that was the same excuse she always used. One time she was writing prescriptions, and asked if we needed an epipen for our child. My Wife and I looked at each other and said ok. Then she looked at the chart and said our child does not need one and proceeded to "scold" us for saying yes. Why did she even ask, she's the doctor, she should know which patient she is writing prescriptions for. We are not doctors. She is rude, talks down to you, hard to understand, and you ask for her to repeat something she gets upset.
1.0 Rating
November 11th, 2013
Rude doctor
Surprised she still has patients. She is very rude. She does not speak English clearly and if you ask her a question she will snap your head off. I once had my allergy medication refilled by my primary doctor...she got mad and told me why am I wasting her time coming to her then...told me to have my primary handle my allergies then...short fuse for sure!!!. I went to her for 7 years as she was in my HMO plan...so glad when I got off HMO and switched to another doctor. Best move I made!!
5.0 Rating
August 30th, 2013
The Best
She is the best in her field. My son is all the better for being uder her care.
1.0 Rating
July 2nd, 2013
Look for another doctor
Went to her for years due to my insurance. She is rude beyond words!! She treats you and her staff like servants. She yelled at me when I told her my health care dr gave me a refill of allergy medicine. She told me to go back to that dr then ..what's the big deal only a refill. As soon as I switched insurance...I was out of there. Don't waste your time or get your blood pressure raised by going to her
1.0 Rating
August 23rd, 2012
Rude
She is rude. She might be a good doctor however she does not care about her patients: She will not answer your questions. She is very difficult to understand and don't you dare ask you to repeat. She will rip your head off. If you come in for your shots close to closing she will stare you down. She wants to leave...well then change your hours if you want to leave early. Evil!!
3.7 Rating
July 14th, 2012
Arrogant Staff
I think Dr. Gavani is a very good doctor, but am seriously considering changing due to her staff. There are a few ladies at the front desk that treat the patients in a condescending and ignorant manner from simply a welcoming standpoint and the way they handle themselves with the Drs. billing. Myself and my wife have both been treated as if we are dead beats that don't pay there bills even though we've never been more than 30 days out except for this last experience were it was 60 plus days out because I didn't ask for a bill when I come in every two weeks. (yes that's right I was wrong for not asking for a bill when I had no clue there was one.) Its a shame because she's a talented Dr. as well as her help administering the shots, but the service attitude from the front desk is ruining it for me.
1.0 Rating
January 7th, 2012
Dr. Gavani is intelligent and knows how to write prescriptions; however, she does not socially interact with the patient or psychologically understand what the patient is going through. She does not care enough about her patients; she just cares about her paycheck. If you want a doctor you can talk to and get your questions answered, don't go to Dr. Gavani. On the plus side though, her office staff is absolutely wonderful and she has the best nurses!
1.0 Rating
September 1st, 2011
Frustration
Nearby Doctors

Dr. Uma Gavani is similar to the following 3 Doctors near Oak Lawn, IL.