Rate Now
Share Your Experience
Have you seen Dr. Uma Mathur?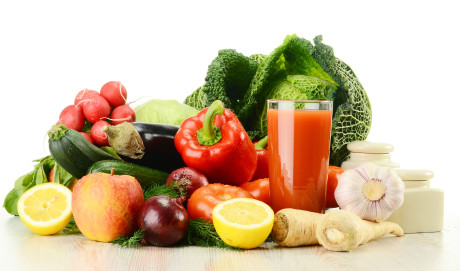 Type 2 Diabetes
Type 2 diabetes is a chronic disease in which your body is unable to maintain a normal blood sugar (glucose) level.
28 Ratings with 8 Comments
1.0 Rating
August 14th, 2015
They shouldn't be allowed to practice medicine anywhere
That office is ridicules ! They write prescriptions for medicine the chart clearly states we are allergic to , they make u an appointment and then make u wait 7 hrs to get seen, they let your children be out of medications and refuse to write refills even tho it's medicine the child has been on for years and is NON narcotic.
1.0 Rating
October 24th, 2012
indifferent attitude
1.0 Rating
March 1st, 2012
This office is a joke.
It's all about the money and no concern is given to the patient's well-being. They hand out prescriptions like business cards, and tried to change my psychiatric medications (which they had no business doing). When my temperature was taken via ear canal, the nurse didn't even put a hygienic probe cover on the thermometer. The entire place reeks of old urine as well. Not to mention it was the only pediatrician in the area that would accept Medicaid, resulting in a 40 mile drive from Daytona Beach every time we had to go there. This place needs inspecting, like, yesterday.
1.0 Rating
January 25th, 2012
Never in my life have I ever seen a Dr Office like this
My husband got out of the military about a year ago and when we moved back to titusville, we started going to her for our two kids. Our son is 5 and daughter 1. The first time I was there, I waited about an hour, not bad, however, the staff was very rude, even told my son to stop acting like a baby when they took his blood. The next time I cames back was because my son was really sick. He was 9 weeks premy and gets sick and VERY sick very easily. He had a condition called dysphegia which he is over now but sometimes it still causes medical problems, first off, my apt was at 3 and I did not get in the room to be seen with him until 7:30 PM! I was there until almost 9pm.... After that, she came in, barely look at him and just asked me a bunch of question, does he cough at night? here is medicin for that, fever? and I felt like she just gave me a pharmacy. I didnt know what medicine was for what and ended up having to give him 5 different medicine twice a day.... After this, I changed Doctor and am very happy with this choice. That whole entire office is ridiculous. You are treated like dirt, wait time is ridiculous, and the doctor doesn't seem to know what she is doing, she only cares about how much money she can get and how much can she get for the pharmacy attached to her office.
5.0 Rating
January 19th, 2012
I have 2 children that see Dr. Uma and I myself have seen her. I have nothing but great things to say about her, her office staff, and care. Yes when you go there, unless it is a serious condition, be prepared to wait, but come on, it is a doctor's office and they are packed quite often, as long as you work with them, they do everything they can to get you in as soon as possible and your needs are met above and beyond.
5.0 Rating
September 15th, 2011
Really missing this Lady!
I am a single parent with 6 children! Dr. Mathur had been our Dr. for many years...we ended up moving to Arizona and it has been just terrible trying to find a Dr., because we compare everyone to her...She was so wonderful to my Family! Very caring and agressive in her treatments. We all so miss her and her professionalism. Such an amazing Doctor and person! Kudos to you Doc...for being who you are and for caring for my Family the way that you did, I/we couldn't have made it without you! Much love and many hugs...
1.0 Rating
May 14th, 2011
the wait ia so long u spend 4 or 5 hours there
1.0 Rating
October 26th, 2010
careless
5.0 Rating
November 18th, 2016
5.0 Rating
November 10th, 2016
1.0 Rating
July 25th, 2016
1.0 Rating
May 20th, 2016