Rate Now
Share Your Experience
Have you seen Dr. Uri Ben-Zur?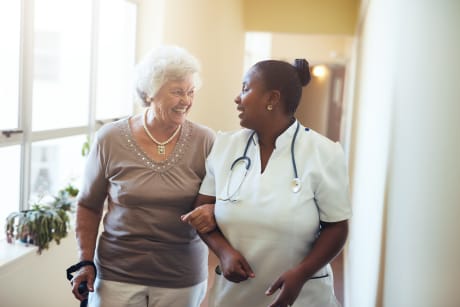 Arrhythmia
Get the facts about arrythmia, inclding the types, symptoms and causes.
Quality Rating
Highly Satisfied
47 Ratings with 32 Comments
5.0 Rating
June 7th, 2016
5.0 Rating
June 7th, 2016
I'm quite certain that I'd be hard pressed to find a more caring and informed Doc in Los Angeles. He put me through my paces with a stress test and he kept me smiling the whole time. I was definitely worried that I was having some serious issues, but after having a clear and unhurried conversation with Dr Ben-Zur reviewing my results, I was certainly put at ease. The health of your heart isn't something you should take lightly, and having a Dr. like Uri to care for you personally, as well access to the Providence Health behind him, is a tremendous asset.
5.0 Rating
June 7th, 2016
5.0 Rating
December 20th, 2015
The BEST doctor ever!
Dr. Ben Zur is one of a kind. I've never met a doctor who is SO dedicated to his patients and their well being. He is not only the best medically, he is also the best in doctor/patient relationship. I wish every doctor had this attitude. The people who work for him follown his foot steps and have the same beautiful attitude. Remiro, Bagad and the rest of the staff are there for you, to listen, to help and make you better. Thank you all! Oh, and there's no wait time, which is remarkable. I would recommended Dr. Ben Zur to anyone who seeks a doctor who truly cares AND the Only one who is open on Sundays (which says it all!) Simply the best!
5.0 Rating
December 19th, 2014
There is no other doctor or office like this ! Dr. Ben-Zur is the most caring and top-notch doctor you could possible find. The quality of care in his office is "off the charts" amazing. If you or anyone you know have any health concerns.....do yourself or your loved ones the biggest favor of their lives....take them to Dr. Ben-Zur.
5.0 Rating
May 27th, 2013
Caring
Dr. BenZur is really one of the most caring physicians I had take car eof me. Although I was referred to him as a cardiologist, after developing a heart problem, Dr. BenZur goes beyond the call of his duty and truly treats every aspect of my health. For that , as well as his kind words and smile always, I am grateful.
1.0 Rating
October 30th, 2012
Never go to this doctor
If you hope for help and attention you got in a wrong place.Everyone will look nice and the doctor will smile. This is just a money maker, he doesn't care if you having a heat attack, blood presure 210 over 115 and it going up and chest pain, You will see the doctor passing by in a hallway. No one will pay attention to your health condition. First, you will be checked for insurance, than find out what procedures you had before, so they can charge the insurance. If he can't get any money of you, he will simply refuse to take you after an hour and a half of questioning by the personnel. You will have to leave the office without any medical help and with an emergency condition, no one will call 911. My father had a heart attack after that "visit". I'm very nervous, my father put a lot of hope for this doctor and was shocked by this. Is doctors have right to refuse help to the patient if he's in an ongoing heart attack condition? Look for a doctor not a butcher.
5.0 Rating
September 24th, 2012
Oustanding Cardiologist and All-around Great Doctor
Dr. Ben-Zur is truly unique. He treats every single patient as his best friend and literally saves lives every day. He performs numerous procedures at the Tarzana Regional Hospital. He also promotes a very healthy lifestyle which basically boils down to just 2 recommendations: diet and exercise. He himself is the strongest advocate and a vivid example of a this lifestyle.
5.0 Rating
December 1st, 2011
The Best
Dr. Ben-Zur goes about saving and changing lives as though he has no other mission on earth. He's driven by an inner calling that one can only envy. He and his staff are thorough, caring and very encouraging...accepting only the best from their patients and thus inspiring the best from thier patients. I can only thank God that he found me when I needed him the most.
2.3 Rating
November 19th, 2011
Ok but...
I've been a patient of Dr. Ben-Zur for about 3 years now. There's no doubt that he is a great doctor, one thing I don't like about him, is that if you advise him that you have issues that you would like to discuss with him, he in turn will have one of his office assistants to come ask you about your issues, which I thought was kind of rude, knowing the fact that I have mentioned it to him personally. I have let it pass once but the second time he's done it, I was really offended. I think it's about time to find a new cardiologist :-(
5.0 Rating
May 21st, 2011
For 5 years I called him at ALL hours of the day and night when my mom was sick. He always answered in less than 2 minutes. I have never recommended anyone in my life. I really think Dr. B. is the greatest gift to this earth. When the chips are down he is always around. He walked with me for 3 hours one night when I felt my whole world collapsing. You will never find a better human being. You will write me a thank you email after you meet him, I guarantee it.
5.0 Rating
February 8th, 2011
Debbie - Encino, CA