Rate Now
Share Your Experience
Have you seen Dr. Uriel Mushin?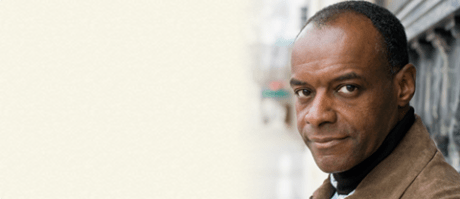 Colonoscopy
Get the facts about colonoscopy, including how and why it's done and doctors who perform the procedure.
20 Ratings with 12 Comments
5.0 Rating
December 16th, 2016
Really nice guy
5.0 Rating
September 15th, 2016
Pleased with results
1.0 Rating
January 1st, 2016
Don't recommend this doctor
Horrible service horrible follow up procedure. I strongly recommend that if you are considering having varicous vein surgery that you see another surgeon, with good reviews and testimonies. He did a procedure on my mother didn't give her any follow up instruction no wound care instructions. He left her a big hole in her left leg that will now need a skin graph! Thanks a lot doc! She Called and visited the office, and was never ever to see the doctor. Bad practice! Just horrible another person out for your money, beware save yourself and see another specialist.
5.0 Rating
March 2nd, 2015
Best Hernia Surgeon
In 2010 I had a mesh installed for a hernia tear that occurred after a 2000 muscular tie repair behind my navel. I am a part time professional golfer and after Dr. Mushin installed the mesh I won a golf tournament within two weeks with 300+ yard drives no problem. I was 51 at that time. He explained everything and even allowed me to see the surgery instruments and gave me photos of the actual surgery.
2.3 Rating
June 29th, 2014
mediocre doctor, poor patient treatment
poor pretreatment explanation of the surgery and risks involved. Little post surgery care. This doctor treats you as an imbecile. I would not recommend this doctor
1.0 Rating
June 29th, 2014
Bad Surgery, Horrible Doctor, Arrogant
I went to this surgeon for my spider veins. After a short unpleasant discussion about the low invasive injection, I decided to take the surgery. Upon waking up I had a large wound on the back of my upper leg which required stitching and still appears as a large scar 3 months after. The possibility of scaring nor the extend of surgery were discussed by him, not even an apology for botching the surgery. no follow up. He should not possess a medical license. Don't get treated by an incompetent arrogant doctor.
5.0 Rating
February 23rd, 2013
I did a lot of research when I wanted to take care of my varicose veins. What I found was that Dr. Mushin was the most experienced, reputable vein doctor in town. I had seen the signs for years, so I finally decided to call the office. Everything went as smoothly as I hoped. From the initial consultation to the procedure, to follow up was smooth. There were a couple bumps along the way but Dr. Mushin and his staff were there throughout, and now several months out I couldn't be happier with the results. I highly recommend him.
1.0 Rating
November 7th, 2012
Legs look so much WORSE than before surgery
I was supposed to have a simple injectable procedure to shrink spider veins on the back of the knee. When I woke from surgery I had a huge deep gaping HOLE in the back of my knee. He did not do the procedure we talked about and had no reason why. The wound was packed with gauze and I was told it would close and heal on its own with minimal scar. Yeah right...I actually would have needed to have this stitched, it was that deep. In spite of following this doctors wound care instructions, ten years later I still am unable to wear knee length skirts for work without worry about this ugly scar showing which looks ten times worse than the small veins did.
1.0 Rating
October 26th, 2012
5.0 Rating
May 31st, 2012
Varicose veins
My experience with Dr. Mushin and his staff was very professional. He was so thorough and explained how he would treat my varicose veins. He was very caring and attentive to all my questions. After my recovery his staff followed up with me to see how I was doing. I was so impressed with their professionalism and caring attitude. I highly recommend Dr. Mushin and his wonderful staff!
1.0 Rating
April 4th, 2012
Bad impression
este doctor entro al consultorio, se presento y luego de mencionar su nombre lo que hizo fue ponerle el precio y escribirlo en el rea, me pareci mas bien un comerciante que otra cosa, luego sus explicaciones estpidas que pareciera que estuviera hablando con nios de primaria, la verdad no puedo decir nada sobre la practica de la medicina pero su aptitud me dejo mucho que desear agregando a que tuvimos que esperar una hora y media y su consulta solo fue de menos de 15 minutos!
5.0 Rating
February 4th, 2011
Nearby Doctors

Dr. Uriel Mushin is similar to the following 3 Doctors near Houston, TX.