Rate Now
Share Your Experience
Have you seen Dr. Paul Nottingham?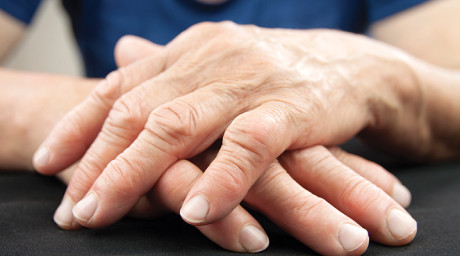 Osteoarthritis
Get the facts about osteoarthritis, including the symptoms and doctors who treat it.
25 Ratings with 11 Comments
5.0 Rating
May 5th, 2014
Quick!
I waited a long time to get approval from insurance to see Dr. N. and when I finally got it, I had an appointment in less than a week! This was a time sensitive issue, too, so I was very thankful! Also, he did a very thorough exam and found that I had a very complex case and could not take care of me, so he referred me on to someone else. I don't need a lovey dovey physician. I just need the right Dx and the right treatment. Thanks so much!
1.0 Rating
November 11th, 2013
Sad
I saw Dr. Nottingham for multiple issues. He did 2 spinal surgeries on me that went well. But, when I had serious pain, he hung me out with no help for months and then dropped me as a patient when my poor husband pushed him to see me. I was in excruciating pain for months. He had promised to speed up the process for me but he never did. Finally, forced to see another doc. Got help right away, Cysts pressing on my spinal cord, removed, pain gone. Yea some recovery but thank goodness. I was terribly disappointed in Dr. N. Especially after having a long term relationship with him prior. I guess your level of pain is not his concern.
5.0 Rating
August 28th, 2013
20 year patient
5.0 Rating
June 6th, 2013
Twelve years in, doing great
Anterior /posterior discectomy infusion procedure twelve years ago, performed by Dr. Nottingham. I found that while the wait in the office seems to be rather long at times, he was very informative an honest about what I would have to go through and my recovery time would be about a year. I followed doctor's orders and my back has been doing just fine. Only when I really over work my back do I have a little pain, but the pain will go away with a good night rest. I count it a blessing to have had Dr. Nottingham to perform my surgery. Thank you Dr. Nottingham for helping me to be able to wear my heels, play with my grandchildren, and now becoming a nurse.
1.0 Rating
April 25th, 2013
If you don't mind being his Guinea Pig, go for it!
I can only say that if you don't mind paying Dr. Nottingham to do the same surgery over and over again, because he couldn't get it right the first time, then go for it. I had to pay this guy to Implant a Spinal cord stimulator 3 times, and he never did get it right. In addition, I was asked to participate in a new trial version of the surgery, for which I would be minimally compensated for responding to follow up questions in the months following the surgery. When I never received questionares or compensation for participating in the trial surgery, I inquired with Dr. Nottingham as to why. I was told that because I was going to be moving some time in the unforeseeable future, they decided to not include me in the study after all. I was told I had to go to this doctor, as he was the only one in the area doing the newer version of this surgery that I had, at the time. I could have had the traditional implant surgery done by my own doctor, instead I went to him for the new surgery and got experimented on. I am convinced that his failure to perform the surgery successfully was the reason I was left out of the study group. I don't think they wanted their study results rate skewed in a negative way. Take my advice, find a doctor who cares about you as a person, not one who's just out to make money off of those hurt and in pain.
5.0 Rating
September 20th, 2012
First Impression
I saw Dr. Nottingham after seeing 4 other doctors who gave me 4 different opinions on the solution to my low back problem. Although the wait in the office was nearly intolerable (over an hour) I fully understand why. He spent nearly an hour discussing my complicated case and the options, which he detailed as much as we wanted.I think I will be using him for my 2 level fusion in the very near future.
1.0 Rating
August 15th, 2012
5.0 Rating
March 28th, 2012
Daughters Neck Surgery 23 years ago
I have to make a comment here about Dr. Nottingham because I feel he and my chiropractor saved my daughters life 23 years ago. My chiropractor discovered at age 14 that she had a broken neck and we don't know how it happened or when, very shocking news. He sent us to Dr. Nottingham so she could be evaluated and the result was that she should have a C1/C2 fusion or live with the fear that at any time she could have a simple accident and become paralyzed or die. We as a family decided on the 7 hour surgery, although there were serious risks with that. Which was paralysis or brain damage, how do you make that kind of choice, well my daughter said I don't want to live in fear my entire life so we did the surgery. He even spent time shaving her head so it was nicely done and she still kept her long hair, very caring man. That was the longest day of our life but it was successful and she came out perfect with no damage at all. She is now 37 years old, married with 4 boys. I can't say enough about what Dr. Nottingham did for our daughter.....I feel he saved her life. Something we have never forgotten after all these years!
5.0 Rating
October 30th, 2011
Great First Impression
I was extremely happy with the overall experience with Dr. Nottingham and his staff. The Dr. spent a tremendous amount of time explaining what he saw in my MRI and X Ray and gave me a fantastic perspective and explanation in terms that I could understand. I felt as though I knew much more about my overall condition and feel very confident in future care from him and his wonderful staff.
5.0 Rating
September 14th, 2011
1.0 Rating
September 27th, 2010
unethical
his expertise is big money disk replacement. He will tell you that you are a candidate until the insurance disagrees then he will drop you. I wasted 9 months of my life during this time my condition and pain increased to the point of not able to do my daily routine. He doesn't listen to you and misses important facts about your condition. I would not recommend this doctor.
5.0 Rating
July 21st, 2017
Nearby Doctors

Dr. Paul Nottingham is similar to the following 3 Doctors near Walnut Creek, CA.