Rate Now
Share Your Experience
Have you seen Dr. Uzma Faheem?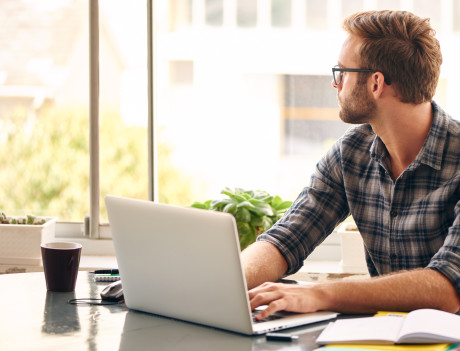 Adult ADHD
Get the facts about attention deficit hyperactivity disorder (ADHD) in adults, including the different types and symptoms of each.
22 Ratings with 15 Comments
1.0 Rating
August 12th, 2017
Ignore your need
Met her first time and gave me only 15 minutes of her time. I am new patient and should given me more time to know my conditions of my well being. Very rude and does not listen about your mental illness and health situations. Gave me an rx that I am very unsure of. Very pushy! Giving her a chance and will see her in few weeks. Review will updated after the second visit.
5.0 Rating
February 6th, 2017
1.0 Rating
January 4th, 2017
5.0 Rating
October 8th, 2016
Best doctor
1.0 Rating
August 4th, 2016
Awful doctor
Worst doctor I have ever had. Would take two weeks to fill my prescription after continually harassing the staff that I was running out of medication. Every time I would run out of medication because she would mess up my prescription and put a different patient's medication as mine. Was taking another patient's medication for 2 months. Never going back to her.
1.0 Rating
May 24th, 2016
These reviews could not be more accurate. I had a traumatizing experience with Dr Faheem, and became increasingly worse under her care. She was IMPOSSIBLE to schedule appointments with or contact - the office never answers calls and rarely calls back if you leave a message. I was forced to miss weeks of medication at a time as she failed to send in refill requests or verify them with the drug store each time they ran out, no matter how many times I proactively called in to ask and make sure that they would be ready when I needed them. Every refill and appointment was stressful enough to make me want to pull my hair out, and at least one thing went wrong every single time. She made me cry multiple times including the very first time we met, and left me balling in the waiting room after refusing to see me or accept my insurance (randomly after I had been seeing her for months and NEVER switched insurances). They charged me $550 and kept seeing me with no intention of letting me know that my insurance was supposedly no longer covering the visits. The only reason I found out about this was because I asked the receptionist if I owed any money from one missed appointment. She then informed me that I owed them $550 and couldn't provide me with any information with as to why. After countless arguments and phone calls with the receptionist, insurance, and hospital, it turns out Dr F was wrong, and had to pay me back all the money. She was VERY rude throughout this whole process, yelled at me over the phone, and also refused to provide me with medical documentation for my university professors. I was only able to obtain my medical records after my mom called and DEMANDED them. Each visit was less than 10 minutes long and more than once she said "enough - i do not need all these details I am not your therapist" when i was trying to describe my symptoms. She did not care about me or my health AT ALL, and had no sympathy. After the insurance mistake and refusal to give me medical documentation she called and demanded that I find a new psychiatrist. She rarely looked up from her computer during appointments, and asked the same questions over making me repeat myself because she wasn't listening. Even after repeating myself multiple times, she would read out her notes to verify the information and STILL have written it down incorrectly- often documenting the exact OPPOSITE of what I had said. This includes writing down medications I had previously taken incorrectly aka she could have seriously misdiagnosed / prescribed me with a dangerous pill and never have known.
1.0 Rating
January 25th, 2016
Rude and mistrustful
Dr. Lateef is wonderful. Unfortunately his partner Dr. Faheem is just the opposite. I don't know if she is just unhappy in general or hates all people who happen to need mental health. I don't know how Lateef can work with this woman for so long and not be suicidal. I will not be able to keep seeing Lateef unfortunately because of her. She should be diagnosed and not diagnosing.
1.0 Rating
July 15th, 2015
Don't Waste Your Money
1.0 Rating
April 20th, 2015
Avoid
1.0 Rating
January 23rd, 2015
Worst doctor ever
5.0 Rating
May 14th, 2014
Mr