Rate Now
Share Your Experience
Have you seen Dr. Venkateswararao Voleti?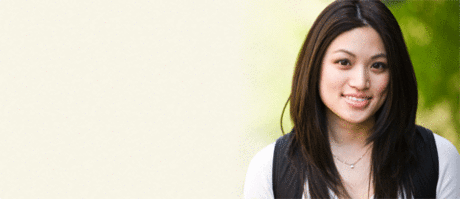 Birth Control
Get the facts about birth control so you can decide which type is right for you.
28 Ratings with 11 Comments
1.0 Rating
July 4th, 2014
terrible doctor
Dr. Voleti took care of my son for 5 to 6 years, my son was on dialysis and really needed the support of a caring and good doctor, Michael missed dialysis and he never called our house once to see why, if only he refused him as a patient when the good doctors discharged him Michael could of had better and doctors that listen and talk to their patients and call them up on the phone to find out why he was missing dialysis. , If I called to ask a question he would hang the phone up on me, also I could not believe that he gave Michael 90 xanax and 90 delauded I had to type a letter and tell Dr. Voleti I am not responsible for any pain medicine he gives my son.
5.0 Rating
March 4th, 2014
excellent
3.7 Rating
August 3rd, 2013
Dr. Voleti and staff are wonderful to me and my family. We are patients of their practice for about 6 years now and I can't say that I ever had a bad experience. I was diagnose with a rear malformation so Dr. Voleti recommend me to the best neurologist and Dr. Tang was the best. I would recommend any family who are ooking for a good family doctor.
5.0 Rating
July 31st, 2013
Dr. Voleti
Dr. Voleti and his staff is very attentive and has treated several issues for me in the past. If it weren't for his medication regimen, I would be useless on a couch somewhere licking my wounds. Dr. Voleti has has some thugs coming in his office trying to get narcotics that they did not need and the man that he is he gave them the correct treatment to which they did not like. Oh we'll. the man didn't go to school so his patients can be full time drug dealers. Grow up and get a job! Just stay out of the way of the real patients he is treating. Thugs! No welfare queens can sit home and collect $$ and sell pills. Not going to happen. New laws are on the way. Promise! Let dr. Voleti treat his patients and stop making your boring life interrupt his practice. He is by far a great provider.
5.0 Rating
July 24th, 2013
I just recently, started to see Dr. Voleti, he is a great doctor, he has taken care of my son , I thought I was going to lose my son about a little over a year ago, he was very sick with a fever over 103, for almost 10 days, as far as i'm concered he saved my sons life, he was kind , patient, and was there every day to check on him,and always took the time to talk to me. I will keep going to him until he retires, hopefully that is not any time soon. and his staff is friendly, and outgoing and I love that.
5.0 Rating
July 18th, 2013
awesome doctor
5.0 Rating
July 18th, 2013
Dr Voleti is a very caring doctor, his staff is also great. He is one of a few area doctors who accept Medicaid, so sometimes waiting is unavoidable. He answers questions and educates when needed. He tries to prescribe medicines which are not the most expensive ones which I can't afford and Medicaid won't pay for, he knows which ones work. I am glad he is available and hope he never retires!
5.0 Rating
July 8th, 2013
Very caring
Recently i had been on treatment under his supervision, he was very polite and well behaved, he showed utmost caring attitude which is very appreciable.
5.0 Rating
July 7th, 2013
Strongly recommend Dr Veloti
1.0 Rating
May 28th, 2013
This doc needs to be looked into.!
1.0 Rating
September 21st, 2011
Choose a different doctor
- long waiting time- dated office with obvious signs of lack of maintenance- unprofessional staff that makes fun of patients and discusses patient issue in public- doctor never looks at patient- doctor spends about 3 minutes for examination- doctor requests needless follow-ups- patient files are unlocked and openly accessible without any staff noticing- absolutely no bedside manners of any kind from anyone (especially front desk and doc) in the office except for the medical assistant- does not do anything other than blood pressure, weighing, and 'discussing' the history provided by patient- focuses on issues that are long fixed while not wanting to talk about current problems
1.0 Rating
July 18th, 2017
Nearby Doctors

Dr. Venkateswararao Voleti is similar to the following 3 Doctors near Schenectady, NY.