Rate Now
Share Your Experience
Have you seen Dr. Valentina Gherghina?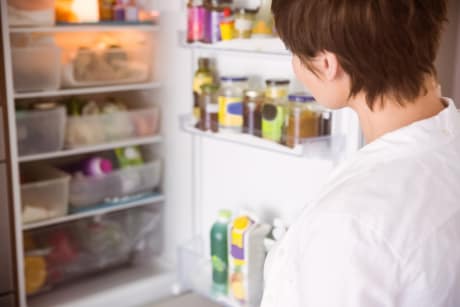 Binge Eating Disorder
Get the facts about binge eating disorder, including symptoms, causes and related conditions.
34 Ratings with 19 Comments
5.0 Rating
May 5th, 2016
Caring Doctor(s)
Dr Gherghina has always been available to take me as a walk-in and treat my common colds or make referrals to specialists i needed. I have known her and visited her for 10+ years. I completely trust her knowledge. I imagine it's hard to be a primary physician and know everything about 100's of patients that visit her monthly. So, i take my time and review certain medical conditions i have before she gives me her final treatment or referrals. I believe she cares and treats you as one of her own family members. It is a family-run practice, and i trust them to take care of me and my family.
5.0 Rating
January 31st, 2016
5.0 Rating
April 23rd, 2015
1.0 Rating
December 14th, 2014
Review
Horrible doctor. Bad experience with her, so made an appointment with her daughter - not any better!. wrong diagnosis, gave me medications that do not mix together and on top of that very rude. feel sorry for the nurse and the people at the front desk that have to work with this group of "doctors". would NOT recommend
5.0 Rating
September 4th, 2014
An Excellent Practice
I am surprised to read negative reviews about this medical practice. It is composed of Dr. Gherghina and daughters who are excellent doctors in their own right. The back-up staff are the best I have come across out of a broad range of surgeries I have frequented. The three Doctors are exceptionally competent and portray modern and the most up-to-date thinking and analysis of medical symptoms. I challenge those who believe the practice writes its own reviews...that is nonsense and shows signs of angry personalities. I have no hesitation in recommending Doctor Gherghina and all her medical and support staff to anybody looking for a quality, and highly switched-on practice.
1.0 Rating
July 30th, 2014
not happy
Dr gherghina and dr capota have a nice nursing staff. The nurse i saw was very kind and thorough. However, the doctors themselves were not very good. . It was baffling to say the least. Very unfamiliar with even common medical conditions and did not have the answers to simple questions. Spent entire doctor visit with them on their phones and cocomputers looking up my condition and what medication to prescribe, then canceled one if the treatments thst i was told previously was absolutely necessary. Felt very uneasy the whole visit and after. Will be getting a second opinion and a new doctor tomorrow.
1.0 Rating
July 27th, 2014
DO NOT GO TO HER!
I think her/her office is writing the postive reviews on here because she is really crazy. She misdiagnosed me with a serious ear infection, wrote on the wrong perscription pad when my sister was in the hospital, and is just plain out of it! I think she is on drugs..seriously the nurses in the hospital where looking at her like she was crazy. I've NEVER had a doctor that was so hard to get ahold of either, she simply does not care about her patients at all and is just there to be there.. and is totally out of it the whole time making serious mistakes. Lost my moms test results and on top of that pulled up the wrong chart and was treating her for another patient after my mom had already seen her many times. Just really a terrible experience. I tried to stay because her office was "nice" but really I value my health and having a good doctor more than being in a nice office. I don't know how she is a doctor, she is crazy, out of it and flat out RUDE. I am now in the process of finding a new doctor because I dont want anyone in my family to die under her care, and if I was in the hospital i would not want her to come in to see me. I'm writing this review to save someone from wasting there time or putting themselves in danger from having her for a doctor. Never had a worse doctor in my life.. find someone/anyone else besides her, she is literally dangerous and should find another profession a doctor should not make so many mistakes and then be flat out rude when called out on them. I've had other people leaving her office tell me they thought she was on drugs in the elevator but I didn't know what they were talking about until I saw it for myself. No way someone is that out of touch with reality naturally. Terrible!
5.0 Rating
March 6th, 2014
My review of this medical office
I am somewhat new to this area and a friend of mine suggested I try this office to establish care with a primary doctor. This place was very nice compared to other medical practices I've been to. This office is in a pretty new building that is huge and well maintained, and that's the same feeling I got inside the office. The doctor I saw was relatively young (maybe 30s-40s?), very personable, mentally sharp and confident. I am writing this review because I believe in spreading the word about worthwhile businesses around here. I've been disappointed many many times, but surprisingly my friend was right about this one.
5.0 Rating
October 11th, 2013
5.0 Rating
October 11th, 2013
I read some negative reviews on here and literally laughed out loud. My entire extended family has been going to this office for a decade now and we have yet to have a misdiagnosis, or any negative experience for that matter. It's easy to notice when someone has experience, and Dr. Gherghina is brilliant.
1.0 Rating
October 2nd, 2013
5.0 Rating
September 24th, 2013
confident
Nearby Doctors

Dr. Valentina Gherghina is similar to the following 3 Doctors near Boynton Beach, FL.