Rate Now
Share Your Experience
Have you seen Dr. Valeria Rubinstein?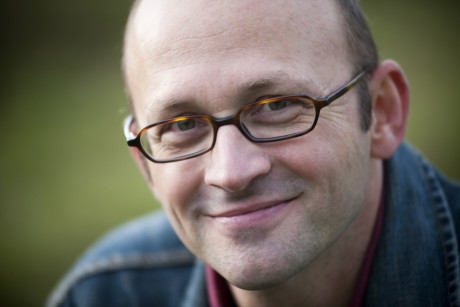 Chronic Dry Eye
Get the facts about chronic dry eye, including the causes, symptoms and doctors who treat this condition.
29 Ratings with 13 Comments
5.0 Rating
May 11th, 2017
Seriously Pleased
I was referred to Dr. Rubinstein about 2 years ago. At first, I had no idea what to expect. Having been under caring comfort of another Ophthalmologist, one day he just decides to mention I see her, then go back to him. Why? No idea. I guess my situation was becoming a little too complicated and he was looking for a solid, secondary opinion before moving forward. (My assumption) Even though my nerves were through-the-roof seeing as a bunch of crazy thoughts started erupting, the ease began as soon as I picked up the phone and called her office to make an appointment. Not only was her staff very respectful and friendly, I was provided with options regarding timing and openly talked about how and why I was referred to Dr. Rubinstein. As I worked it out and the day came for me to have my first meeting with her, there was something about the staff (once again) and the doctor's tranquil office that helped continue to help me relax. What was quite pleasing was as soon as I signed in and started paper work, I was already called in to prep and before I knew it, there I was talking to Dr. Rubenstein. All in less than an hour to be exact! Open, detailed, honest, conscientious, and very friendly, Dr. Rubinstein made me feel like she and I had had a doctor-patient relationship for years. Not only did she go through with her usual check-up, but was also nice enough to have the patience to thoroughly explain everything about my condition and the medication I've been on for years. Even though I had knowledge of it, her explanation really put things into colorful perspective and I was drawn to her way of care. Knowing I was just there for a 1-time thing, I was glad she left it open for me to come back. 1 day turned into 2 years and hopefully many more. Not taking anything away from my previous doctor, but Dr. Rubinstein was the perfect example of right person, right time. Her first impression was long-lasting and to this day I refer people to her and recommend YOU give her a chance as well. Nothing is more important than our sense-of-sight, people. And I totally know and can say with great comfort Dr. Rubenstein will do all she can in her power to make sure it's saved and preserved in every way, shape, or fashion! Go see her! (No pun)
5.0 Rating
March 30th, 2017
Dr. Valeria Rubinstein is an excellent doctor to have and always goes out of her way to give her patients the best possible experience in her office
5.0 Rating
March 17th, 2017
Very cordial and professional
1.0 Rating
July 8th, 2016
Wanted to like her, but she lacks empathy. Perhaps she is too busy, but she is abrasive, rude, curt, short and is devoid of any human warmth. Gives the impression that she hates her job or perhaps it's having to deal with vulnerable patients that annoys her. She is impatient with patients and discourages questions or much conversation. She is better suited to work in a lab with petrie dishes.
5.0 Rating
November 11th, 2013
She saved my eyesight!
Any time I have to go to the doctor I become very apprehensive, except when the doctor and office is that of Valeria Rubenstein. I look forward to each appointment with great confidence and relief; she is well able to adapt and handle all needs related to her opthalmic specialty. I presented to her office with what seemed to be out-of-control high eye pressures. She performed what looked like an uncomfortable procedure painlessly, and managed to reduce my numerous medications down to merely two. She is knowledegable, gentle, proficient, and extremely effective. Her staff is always professional. They are kind and understanding, while conducting business swiftly. They warm the practice and make a medical appointment enjoyable. The office is clean, fresh, uncluttered, and inviting, which makes waiting, if ever, a painless task. The decor is in the modern, minimalist style. It holds patient's interest and doesn't give one a claustrophobic feeling. It was a miracle I found Dr. Rubenstein's practice. I was terrified of losing my sight, and Dr. Rubenstein and her staff allayed my fears. I thank God for Dr. Valeria Rubenstein!
5.0 Rating
July 7th, 2013
5.0 Rating
August 27th, 2012
5 star doctor!
I saw Dr. Valeria Rubinstein MD a few months ago and I was very impressed by her clinical knowledge. She had wonderful bedside manner, didnt rush me and took her time. During the exam, she asked me questions about my vision and how it affected my everyday life. She is in private practice because she cares about her patients and it surely shows. She listened to me (as most doctors rush you or treat you like a number) and has really shown me that I will forever have her help me with my glaucoma and dry eye.I hardly had to wait long in her waiting room and I thought her staff was very polite. Her office was brand new and super clean. She gets five stars from me!
5.0 Rating
August 23rd, 2012
Dr. Rubinstein is an excellent doctor who is very knowledgeable and skillful. She detected my glaucoma early on and is helping me keep the vision I have. Her medical care has allowed me to continue my career and everyday activities. I am so grateful to have her as my doctor. I highly recommend Dr. Rubinstein to anyone that needs an expert ophthalmologist who treats patients with the utmost care.
5.0 Rating
May 14th, 2012