Rate Now
Share Your Experience
Have you seen Dr. Valli Subramanian?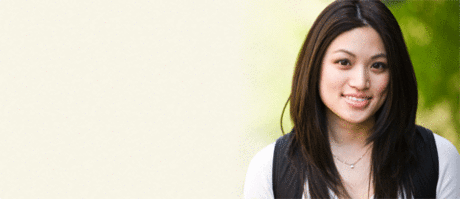 Birth Control
Get the facts about birth control so you can decide which type is right for you.
29 Ratings with 14 Comments
1.0 Rating
February 21st, 2016
pill doctor
2.3 Rating
September 11th, 2012
TERRIBLE
THE WAIT WAS TWO HRS,,,AND WHEN DOCTOR GOT TO ME SHE SEEM TO RUSH AND NOT LISTEN TO MY PROBLEMS. SHE WAS ON PHONE WHILE SEEING PATIENTS. THE STAFF THOUGH WAS VERY PLEASANT. SHE IS LUCKY TO HAVE A GOOD STAFF THAT WAS CARING. THEY WHERE THE REASON I STAYED. BUT THANKS TO THE DOCTOR I WONT RETURN. JUST RUDE. AND SHE WOULD TELL MY PERSONAL ISSUES TO OTHER PATIENTS WHILE I WAS STANDING THERE. EVEN AFTER STAFF TOLD HER HIPPA
5.0 Rating
June 13th, 2012
LIFE SAVER
5.0 Rating
May 11th, 2012
she is very nice and thoughtful if you have problems
she is a very nice and thoughtful doctor. My wait time was less than an hour. She knows the troublemakers and kicks them out. If it wasn't for her, I wouldn't be able to work my job of physical labor of 12 hour days. I have 4 herniated disks and fall to the ground a few times a day. My boss doesn't care about my back and me falling to the ground but I have no choice cause my kids need to eat and I will not be one of those dependent on the government getting food stamps like the rest of 1 out of 5 americans on food stamps. Thank you Dr. Valli, you make life worth living!!!
1.0 Rating
April 22nd, 2012
pain dr
well all i can say about this dr is she is just a pill dr. that is all she likes to do is give pills and half the stuff u dont need. i have a friend that goes there and he always screwed up because she told him he needs to take these. Not true so be careful who u choose to go to. i certainly wouldnt recomend her at all.
1.0 Rating
December 23rd, 2011
MALPRACTICE, MALPRACTICE, MALPRACTICE
Avoid at all costs! She's more worried about the check you're writing her than your own safety! At the time, I was a methadone patient on 120mgs. She told me I could take suboxone 24 hours after my last dose. On 120mgs. It put me into the worst withdrawal of my life. I considered going to the ER. SHE'S RUDE, CORRUPT, AND SHOULD LOSE HER LICENSE.
5.0 Rating
June 16th, 2011
VISITING FROM CANADA
ABLE TO SEE DOCTOR IMMEDIATELYOffice staff courteous,congenial and supportivethe doctor very pleasant, spent time , took effort givesamplesgood bless
5.0 Rating
March 30th, 2011
She's GREAT!!!
I am in constant and excruciating pain due to bike and skateboard accidents.My injuries really are to numerous to list here.She was the only pain management Dr. in the area who didn't just throw a bunch of narcotics at me and send me on my way. It took time, but after a few months we found what worked for me so I could not be in pain and also not one of the pill zombies you see walking around now.She is bye far NOT a pill mill and I have watched here discharge patients for trying to treat her office like one. I would and have recommended her.THANK YOU
5.0 Rating
February 7th, 2011
immediate appointment
5.0 Rating
January 5th, 2011
caring
5.0 Rating
December 24th, 2010