Rate Now
Share Your Experience
Have you seen Dr. Vanessa Foster?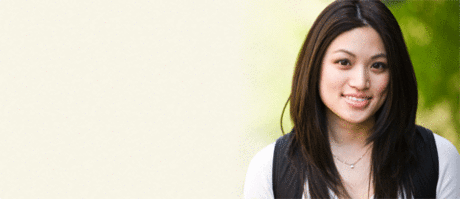 Birth Control
Get the facts about birth control so you can decide which type is right for you.
13 Ratings with 9 Comments
1.0 Rating
January 20th, 2016
Furious with Foster
Dr. Foster at one time was a very attentive and professional doctor. When she moved with WHCIL she became short, rude, even appeared self absorbed at times. Appointments with her are rushed. Her answers to questions are short and lack a full explanation. She avoids speaking with patients directly when possible and is so abrupt when she does talk with you. She delivered my baby girl with a vacuum causing cephlohematoma on her head. She also delivered my second child leaving a ton of scar tissue from the first procedure. Dr. Foster additionally performed a tubal ligation on me which failed! !! I am now faced with having a child that I did not plan. My husband and I thought that our family was complete. I am very disappointed in Dr. Foster. She treats some patients like crap and offers no apologies. I trusted her and was deceived. Never again. I strongly advise anyone to choose a different doctor. Don't trust this woman with your health.
5.0 Rating
January 14th, 2015
5.0 Rating
January 5th, 2015
patient
I love Dr Foster she detected I had 21 fibroids after my husband and I had been trying to conceive for 3 years she performed my myomectomy she followed up with m very nurturing and caring a year after the surgery we were pregnant now on baby #2 . Dr Foster is the best at fibroids, cysts and endometriosis try her out!
1.0 Rating
September 14th, 2013
the rip
though everything was fine until I went into labor most doctors cut you so the baby can come through but not this doctor she let me rip and instead of ripping down wards I ripped up and my clitoris ripped.. if she would of just cut me downwards non of that would of happened still to this day my clitoris is still extra sensitive and its all thanks to this in considered doctor . wish she never delivered my baby thats one experience I will never forget and im stuck with the pain for the rest of my life now pregnant with my 2nd child I hope her action don't repeat it self and my clitoris don't rip again because she let it rip the first time I def. have a different doctor and informed them of what happened in hopes it will not happen again
2.3 Rating
July 23rd, 2013
Apalling!
I wish I could give zero stars. Dr. Foster was rude and unkind during a very sensitive time. I needed a special procedure to rule out CANCER and decided to try this practice. The front desk was fine and the check in was quite good, with a tablet to do the history. However, that was the end of it. I'm sitting there scared out of my mind and got NO sympathy or reassurance. She at first told me she would not perform the procedure due to bleeding, but when I INSISTED, she found a lesion! Wow. I would still be walking around oblivious if I hadn't taken control of my own care. Do not go here.
1.0 Rating
July 4th, 2013
5.0 Rating
September 12th, 2012
Foster review
1.0 Rating
July 23rd, 2012
I delivered twins at christ, and unfortunately dr. foster was on call. I would have loved to have dr.butler. I was 2cm dilated for over 12hrs and she kept telling the nurses to increase my pitocin leaving me to believe that she was occupied with something else and did not want to come to the hospital. So when one twin's heart decelerated they took me to the o.r only to wait 2hrs for her to arrive for the surgery. Her excuse was that the all expressways were closed...really?? when she gave my boys a circumcision, I asked will it hurt wyeth they
1.0 Rating
March 30th, 2010
Horrible Doctor
I do not know how this doctor treats other patients, but I had a very bad experience with her. My daughter had a baby boy on 12/25/09, which she went in labor on christmas eve. Dr. Foster was suppose to have been the doctor on call for that week, from what I understood. When my daughter went into labor on christmas eve, I called the answering service, at the doctor's office, which hospital instructed me to do. The answering service paged Dr. Foster, who called me. When I explained to her that my daughter was having contractions, she ask to speak with my daughter. She ask my daughter what hospital are you suppose to go to. MY daughter answered, Christ Hospital. Dr Foster answered, then go to Christ hospital. Never ask my daughter how many minutes her contractions were apart or nothing. Just hung up on my daughter after that. Listen to this, she never even showed up at the hospital to deliver my grandson, in which she sent another doctor in her place. I was very disappointed at this Doctor's behavior and I pray that she do not treat any other patient the way she treated me and my daughter.
5.0 Rating
February 15th, 2017
2.0 Rating
June 19th, 2015
Nearby Doctors

Dr. Vanessa Foster is similar to the following 3 Doctors near Evergreen Park, IL.