Rate Now
Share Your Experience
Have you seen Dr. Vani Duvuuri?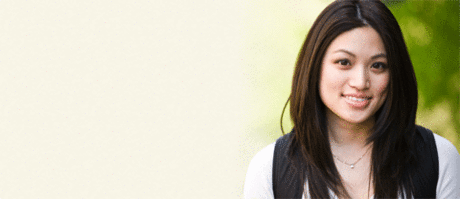 Birth Control
Get the facts about birth control so you can decide which type is right for you.
65 Ratings with 19 Comments
1.0 Rating
August 3rd, 2017
Very careless
The front desk girls are really so unprofessional. I have never seen any MD office with these kind of responses or working staff.(so rude). Not sure if they give any message to MD or not but you will never get in touch with MD, no matter how many times you call.Go to a different MD please avoid her at all the cost. I am telling you all from my personal experience. Someone should report these issues to Medical Board of Texas so they can review why MD take so long to call back. Good luck if you are still her patient.
1.0 Rating
March 3rd, 2016
Do NOT recomend!
Gave me a much higher dose of highblood pressure med. After not being able to get out of bed due to too much of that med. I called for 3 days to try and get her approval to stop taking it . Then her front office calls me and tells me to just stop taking it. Being it was a highblood pressure med. You cant just stop taking it . You have to do it by lowering the doze or your heart rate will go crazy. Well it did and I ended up getting an EKG at 10 pm because i thought I was going to have a heart atack. She never called to check on me or anything. I never went back and did not call because I did not want to put my body through more streess. She never called hasnt till this day.
5.0 Rating
February 18th, 2016
Best Endocrinologist in Town
I have been coming to Dr. Duvuuri for a little more than a year now. I have Thyroid disease. I really like how she explains the nature of my condition in a very simple manner. Also provides great advice on diet and what foods are thyroid-friendly and those that are not. Best of all she is very gentle and kind. You can disregard the negative reviews if you decide to go see her...because you will leave her office with a big smile.
1.0 Rating
November 21st, 2015
Very disappointed
1.0 Rating
October 30th, 2015
Ruined My Life!!!
Only checks TSH! Misdiagnosed me as HyperThyroid when I had hypo symptoms. Hyper meds did not work and did RAI to remove my thyroid. This was in 2008. I will need to be on meds the rest of my life and my quality of life has gone down hill ever since. I was perfectly healthy before. I was young and stupid and trusted doctors. It took longer to find a parking space than the time spent in her office and then charges insurance 300.00.
1.0 Rating
August 25th, 2015
5.0 Rating
May 8th, 2015
My Wife sees Dr. Duvvuri. She gives excellent moral support and spends time with the patient to understand their concern
1.0 Rating
March 26th, 2015
Stay Far Away!
Was referred by my PCP as I had questions and concerns about thyroid issues based on a number of issues I am experiencing, one of which is weight gain. As soon as I mentioned this Dr. Duvuuri went into a speech about weight loss, telling me that exercise has no effect on weight loss and the only way to lose weight after 40 is to eat 800-1000 calories per day, which is incredibly dangerous. Dr. Duvuuri did not listen to any of my other concerns or questions, and told me that if my "numbers come back perfectly normal" there was nothing she could do about it (even stated she's had people storm out of her office after being told this - wow!). She also spent most of the appointment speaking to her computer screen instead of me. I now wish I had just sat there to see if the computer would answer her. It was easy to get an appointment, which I now understand. She must have to get new patients in constantly since I can't imagine how she could keep any long term.
1.0 Rating
March 23rd, 2015
very rude doc
5.0 Rating
February 6th, 2015
5.0 Rating
July 13th, 2012
office manager
She is awesome. Other Drs. in Dallas that were supposed to be so good. Misdiagnosed me on many occasions and were not empathetic. Dani is AWESOME she was right on and helped me solved medical issues that I had been suffering for years. I would recommend her to everyone who wants a GREAT endrochonolist. You will be happy you chose DANI.
2.3 Rating
July 11th, 2012
Three words...
Nearby Doctors

Dr. Vani Duvuuri is similar to the following 3 Doctors near Richardson, TX.