Rate Now
Share Your Experience
Have you seen Dr. Vaughn Meyer?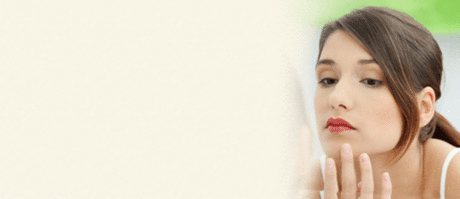 Acne
Get the important facts about acne, including the different types and what causes it.
18 Ratings with 8 Comments
5.0 Rating
November 12th, 2012
In my opinion
1.0 Rating
July 25th, 2012
STAY AWAY! BEWARE!
I had breast lift and Augmentation, also liposuction all at the same time. It was a disaster to say the least. I called his office in extreme pain. My Breast felt like it was on fire. I had a male nurse tell me to wait till tomorrow and call back. I did. In pain all night I call the next morning and get the same guy. He tells me I need to wait till Doctor can get back to me. When they finally called me back I had an 1.5 hr. trip to make it there and all Dr. Meyer did was chew me out over the phone about how I talked to his male nurse. No how are you? Nothing! I was frantic at this point as I knew something was terribly wrong. I rush there, and they have me undress, he comes into the room and says what's the problem? I started explaining the burning and that it one breast was swollen or bigger than the other and he got mad at me and said "well I never said you were going to look perfect" and stormed out the door with NO EXAM at all. My husband and I left confused! I went all the way back home. Next thing I know my left breast explodes out the nipple area. It was a green and yellow sticky stuff. I went to the local E.R. and they said it was infection and put me on Antibiotics and pain meds and told me that this was something a plastic surgeon had to deal with. So I got back. He does a culture on it and says there is no infection. Well duh! I was on Antibiotics! he then tells me that we have to remove this implant put drainage tubes in me and I went like this for a long time laying in bed. I couldn't go to work or do anything. It took months to finally clear this mess up and get a new implant in. My nipple is now deformed. The breast are not even at all. One nipple up the other down. He put 50ccs less in one than the other so they are not the same size either. All of this was at my expense of course. He didn't kick in anything. The lipo job he did left me with huge knots in my upper abs that are now all scar tissue and I have to go to another plastic surgeon to have this all fixed now. I spent over 25,000 there! It was a nightmare and he was RUDE! He acted discusted with me and so did his nurses.
1.0 Rating
May 6th, 2012
very depressingver
My dream turned into a nightmare! I am 9wks post op right now and i am in worse pain than when i left the hospital. 1 wk post op the right side of my pubic incision opened and my belly button opened. I went n seen him n he said it was normal that fluid looks for the weakest points of the body to escape n that it couldn't be repaired. Then the pubic incision grew a lump on it which he said was normal. It began to grow larger and cause alot of pain so i went in again he said it will build pressure n gush out on its own he prescribed keflex n norco n sent me home. The lump then grew even larger almost bypassing my belly button so i went in again begging for help he said i know i told u it was fluid but i think its scar tissue n its gonna hurt n take time. I said well i now have another one growing n im in pain and Im drained this surgery has really put me down i have no strength or energy to do anything. He said then only do what u feel like. I said thats the thing i dont feel like doing ANYTHING. he said well if u dont feel like it then dont do it. I have 3 children and a husband I feel like im failing my family I cant just not do anything. He walkd to the door and said do u regret it? I said at first i didnt but with everything i have been thru yeah im starting to regret it. he said ha n walked out the door never told me when to come back never helped me just walked out. I just went and seen dr kwan who was more than happy to see me he told me the lump that has grown is concerning cuz he thinks it is a blood clot he said i have hematoma and seroma and that hes concerned with how far up my stomach hurts. he said i need drains out back in and if a needle and drains dont take care of it then I will need to be cut back open and have them removed. Very scary but finally after paying 130 to see a new dr i have answers and help. Im VERY disappointed that I paid $8,500 up front and was billed $1,950 for a dr to hack me up n keep pushing me away. Here have some more pills n go home.
5.0 Rating
March 29th, 2011
Great Surgeon
Dr. Meyer does a fantastic job, is readily available to help and answer questions, and has an excellent bedside manner. I was in the hospital over Thanksgiving for my procedure and Dr. Meyer made a point of visiting me to see how I was doing, when all other doctors were with family. He and his staff have always provided me needed answers to my questions and help, as needed, in a very timely and professional manner. He did an exceptional job on my procedure, better then I ever expected!!!!
5.0 Rating
February 19th, 2011
Very Happy
Dr. Meyer performed a breast lift and augmentation for me. I love, love, love the results. Size is perfect for my body and exactly what we discussed. Symmetry is awesome and nipple placement looks good. Recovery was easy with no complications. Aside from long wait times for office visits, I'm very pleased with my experience.
1.0 Rating
October 11th, 2010
Be careful.
I had breast reduction surgery and ended up with many sores on one breast and the incision tore open under the other breast. Some of the sores healed but one was the size of a silver dollar and took months and months before any reconstructive surgery could be done. I did not choose this dr. to do the othe surgery. My breasts are not the same size and not the size I requested. Choose your doctor based on peoples opinion of their satisfaction.
3.7 Rating
September 7th, 2010
I went to see Dr. Meyer for a second opinion. I had a previous breast augmentation that had complications. He provided a different way of fixing the problem that had less recovery time and actually cost less than what my original doctor wanted to do to fix the problem. I chose Dr. Meyer for my surgeon. The surgery was uneventful and my recovery was very fast. My breasts are now free of complications. The only problem was that I wanted to be a D cup and he made me an F cup - makes buying a bra very difficult. I also look a bit top heavy. His staff is great. I recommend Dr. Meyer but I will tell you to BE SPECIFIC about sizes. :) Good luck!
1.0 Rating
December 29th, 2009
not satisfied
5.0 Rating
October 24th, 2016
2.0 Rating
February 27th, 2016
3.0 Rating
February 27th, 2016
2.0 Rating
January 29th, 2016
Nearby Doctors

Dr. Vaughn Meyer is similar to the following 3 Doctors near Sioux Falls, SD.