Rate Now
Share Your Experience
Have you seen Dr. Venera Miller?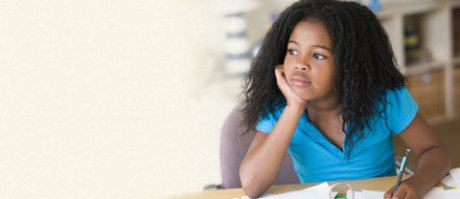 ADHD
Attention Deficit Hyperactivity Disorder (ADHD), including the different types and who gets them.
31 Ratings with 11 Comments
1.0 Rating
August 21st, 2017
No Way
I have been a loyal patient for over 4 years. I have paid a total of $10.200 in cash. Faithfully attended all groups but two for suboxene treatment. However on my last appointment a month ago my urine was negative for suboxene. I truthfully told her how on a flight to Texas my luggage was lost. I had never flown before and didnt think twice about having it packed in my suitcase. Therefor I had been 3 days without it. Withdrawls were awful to say the least. After I explained to Dr. Miller and she told me how she believed me she said i still had to come back in two weeks. She knows my financial history and I reminded her of it she still insisted on a two week appointment. Like I said Ive been a loyal compliant patient for over 4 years. She told me how she believed me and yet insist on two weeks. When I called and spoke to Grace to tell her I was switching to mental health where it would be totally free, my question was if Dr. Miller could possibly write a two week prescsription to carry me over. Grace lest me know she would indeed ask but she told me upfront that Dr.Miller would not do it. So i ask, is she truly a Dr that has our best intrest at heart? In the past ive wondered if it was all about the money to her. I will never go back and would never reccomend her. Beware of where you put your loyality and faith. She gives all sub Drs a bad reputation.. Grace has always been my favorite part about my visit and will be the only thing I miss bout going there.
1.0 Rating
November 11th, 2015
Only Go If You ARE Crazy...
I know that it is hard to find good psychiatric care in Calvert County. Think very carefully before you decide to choose Dr. Venera Miller. Dr. Miller may indeed be a competent psychiatrist. Her office policies are not acceptable. Wait time in her office is often 45 minutes or longer. Calls go unreturned for weeks on end. You can not rely on a call being returned. The only way to get questioned answered or schedule appointments is to hope you call during the few minutes each hour the secretary answers the phone. The secretary lies to the doctor about having made return calls and often berates patients in front of other cleints. Dr. Miller sees a lot of recovering drug addicts. (I assume they are court ordered.) I am glad that people are getting help. Unfortunately, these patients are treated like criminals while at the office. In fact, most patients are treated as irresponsible laggards. Dr. Miller does not participate in ANY health insurance programs. She does not take credit cards. Though she does require you to have one on file in case she wants to charge you for something. If you do not have a credit card to act as her insurance policy, you will not be seen by her office. Cash or check up front is the only way to get in to see the doctor. She is more interested in getting her money than caring for patients. Dr. Miller has changed office locations four times in the last six years. She has every right to move her practice wherever she likes. The problem is that she doesn't inform her patients before their previously scheduled appointments. I once arrived to an appointment on time only to find a badly hand lettered sign taped to the door. "Office moved to XXX" I tried calling to let them know I was on the way. Of course, I was only able to leave a message, that was not checked. I had to drive five miles to get to the new location. I was berated by the secretary for being late. And for not calling... When I pointed out that I had called, she told me that I shouldn't rely on their answering machine. Dr. Miller not only made me reschedule the appointment, that I had taken time off work to attend, but tried to charge me for a missed appointment. When I asked why her office didn't send out a change of address card to her patients, she told me that would have been too expensive and too much bother. Her words, not mine. Oh, and did I mention that there is no sign outside the current building to let you know which office is hers? That's right. There are no suite numbers listed on the outside of the building. You simply have to go into all of the offices until you find the right one. Good luck if you decide to visit her. I will never go back to that unhealthy evnironment again.
5.0 Rating
October 19th, 2015
An Angel in My Eyes
By far the most understanding, knowledgeable, caring, and trusting psychiatrist/ medical provider I have ever had the pleasure of seeing. I look forward to my monthly appointments with her. We discuss the good and bad going on in my life in which she truly listens while providing honest feedback. She is certainly not a psychiatrist who hands you a prescription and sends you on your way. The goal she has for me is to improve my life consistently. When I met her 4plus years ago, I was a wreck. Within 1 year my life had turned around completely. I now have self confidence, amazing job, accountability, became home owner at 23, and most importantly to date 4plus years sobriety. Dr. Miller played a tremendous role in making me a more healthy & happy person.
1.0 Rating
May 7th, 2015
Very Frustrating!
I have to pay cash up front, wait for more than an hour, then I get to spend 10 minutes with her for her to tell me there's nothing she can do even when my psychologist has told me repeatedly that my meds need to be changed and has told Dr. Miller this. If she wasn't the only psychiatrist in SoMD accepting patients I would have left a long time ago.
1.0 Rating
March 4th, 2015
Called to schedule an appointment as a new patient. Was told they don't accept insurance and you are required to pay cash at your first appointment.
5.0 Rating
February 14th, 2015
Amazing doctor
5.0 Rating
August 24th, 2012
Wonderful Doctor
Dr Miller is was very helpful and listened to me at my appointment regarding my symptoms. Dr Miller took into consideration my previous attempts at medications and dicussed other options and a alternative medications. I will definately return to see her. She and her staff go out of their way to be helpful and were very accomidating to schedule me at a time that was good for me. She has expanded hours during the week that would not conflict with my work hours. Very good doctor
5.0 Rating
November 6th, 2010
Excellent
1.0 Rating
October 8th, 2010
NO WAY!
The office staff is very rude and that is why I wouldn't go back to them. They waited 2 months to tell me BCBS PPO isn't in network anymore. ...
1.0 Rating
June 24th, 2010
5.0 Rating
May 12th, 2010
Saved my life...
4.0 Rating
June 8th, 2017