Rate Now
Share Your Experience
Have you seen Dr. Victor Abraham?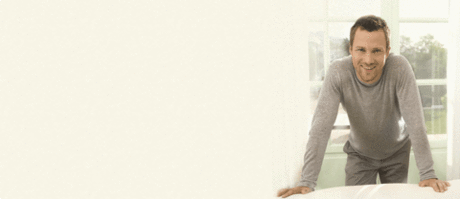 Erectile Dysfunction
Get the facts about erectile dysfunction (ED), including the conditions and medications that can cause it.
Quality Rating
Highly Satisfied
40 Ratings with 17 Comments
1.0 Rating
February 6th, 2017
Arrogant and insulting
I went to Dr Abraham with some issues that concerned me having a family history of bladder cancer. Test were ordered and both were normal. But still needing to understand the reason for my problems, I asked questions. He was extremely arrogant and insulting! I could not wait to get out of there. Needless to say, I cancelled the follow up appointment. Since then I having heard other people's experiences, i have changed my opinion of his rating as a good doctor. There are othe excellent choices in the Wilmington area. Don't expose yourself to this abuse. Especially if you are a woman!!
5.0 Rating
January 27th, 2017
Dr. Abraham a professional.
5.0 Rating
October 20th, 2016
A review
1.0 Rating
July 8th, 2016
Broken-hearted daughter
This is an arrogant, uncaring and unknowledgeable doctor who may well have destroyed the health of my father by botching a simple kidney stone removal. He made several critical mistakes, causing 2 extra hospitalizations and an extended stay in rehab...so far. Stay far away from this doctor; impressive credentials mean nothing if the doctor does not care, review case history or weigh his decisions.
3.0 Rating
June 26th, 2016
Dr. Abraham and his staff are very competent and professional, and I have received excellent care and treatment.
5.0 Rating
May 20th, 2016
Dr Abraham is magnificent! He handled my prostate problem with skill and professionalism and always kept me in the loop of what was happening. My surgery was successful and I am now back to normal. He is simply the best!
5.0 Rating
May 17th, 2016
Highly Recommended
Positive experience every time I have visited in the past five years. I either see Dr. Abraham or Sara Tennant and both are easy to talk to, listen to the patients, never feels like you are rushed, and most important, solves my medical issues every time. Celeste at the front desk is nothing short of polite and accommodating. I love this place.
5.0 Rating
March 21st, 2016
Awesome!
I have been going to Coastal Urology since moving to Wilmington three years ago, and always find them to be excellent - the reception staff and the medical staff. Appointments are prompt. I like that they rotate between Dr. Abraham and the PA-Cs in seeing you for appointments - great process!
5.0 Rating
January 28th, 2016
2.0 Rating
November 3rd, 2015
StayAwayII
I had two appointments there. Though I have no reason to believe he is not very knowledgeable as a physician, he was uninformative, abrupt, rude, and seemingly outraged that I asked questions. Clearly he didn't wish to spend much time in the room. He announced I was "pissing him off", and that my appt. was done, and took his poor student and left the room. I must add though, that his staff is excellent. They go above and beyond. For them alone, I gave 2 stars.
1.0 Rating
March 3rd, 2015
Keep away
When I ask a question about the catheter painfully leaking blood and blood clots around it and why it would only work when I stood up I was insulted. I was told a carpenter does not understand urology. I had to stay in hospital a second night because of his catheter and he NEVER came back to see me, even discharged me over the phone.
1.0 Rating
July 19th, 2013
I was a patient of Dr Abrahams for around 6 to 8 months. He has changed his appt. at last minute causing me to reschedule. I couldnt make it to a appt. because a family member was sick with luekimea and because of that he sent me a cold letter dropping me as a patient. I would not recommend Dr Abraham or his staff member to anyone who is in need of professional medical care. I suppose money was more important than the patient.